Links > Resources: Community Active Living Resources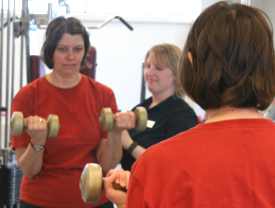 The following community programs offer challenges and information that you can use in your workplace physical activity initiatives.
Provincial Resources
National Resources
Canada's Commuter Challenge: This national program encourages Canadians to walk, cycle, take transit, carpool or work from home instead of driving alone to work. The challenge event is usually in June during National Environment Week. Some communities also organize their own events.

Canada's Healthy Workplace Month: This event is held each October, but you can access the website year round. Check out the archived activities from past years for lots of ideas.

ParticipACTION events: Want to know what's happening across the country? Check out what events are listed on ParticpACTION Events Calendar, plus check out their other great resources.
Links > Resources > Content