Steps > Planning Workplace Physical Activity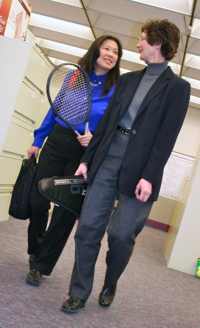 Are you a decision-maker in a large organization, a business owner, an employee who wants to organize a walking challenge, or a staff member hired to promote physical activity in your workplace?
No matter what your role, this section gives you what you need to plan workplace physical activity.
Information you will find here is based on the Alberta Centre for Active Living's Workplace Physical Activity Framework.
What's in This Section for You?