23 April 2018: 

Jacques Thibault successfully defended his MSc thesis "Micro-wire Magnetic Trap Chips for use in Ultracold Atom Experiments."  Congratulations!  
Feb 2019:

Two new papers are on the arxiv.  Congratulations on the hard work, all!
Nov 2018: Our paper, "Coherent storage and manipulation of broadband photons via dynamically controlled Autler-Townes splitting" describing our first experiments in optical quantum memory is published (online) in Nature Photonics.  See also Katie Willis' short summary of this work.
Sept 2018: Michelle Sullivan joins the lab as an MSc student, and Anindya Rastogi continues on as a PhD in the group.  Welcome!
May 2018: Undergraduates Scott Hubele, Timothy Lee, and Daniel To join the lab as summer NSERC USRA/co-op researchers. Welcome!
23 April 2018:

Anindya Rastogi successfully defended his MSc thesis "Light-Matter Interactions in Ultracold Gases for Quantum Simulation and Quantum Memory Experiments"  Congratulations!  
Sept 2017: James Maldaner, jointly supervised with Ray DeCorby in ECE, joins the group.  Welcome!
May 2017: Undergraduates Carter Trautmann and Taryn Haluza-DeLay join the lab.  Welcome!
16 February 2017: The group's newest (unofficial) member arrives — Lillian Grace (Lily) is born at 3400 g and 51 cm.
30 January 2017: Taras Hrushevskyi successfully defended his MSc thesis "Quantum gas apparatus for Bose-Einstein condensation of

87

Rb"  Congratulations!  
January 2017: Some publicity about our first BECs — making Edmotnon the coldest city in the world to have them.  From the Edmonton Journal (with video interview) and the Faculty of Science.
08 December 2016: Andrei Tretiakov successfully defended his MSc thesis "Versatile apparatus for ultracold hybrid atomic systems."  Congratulations!  Andrei will be here in the new year as a PhD student in our group.
01 December 2016: The Honourable Amarjeet Sohi, Federal Minister for Infrastructure and Communities, comes by the lab for a quick tour with UAlberta Vice-President, Research, Dr. Lorne Babiuk.  Looking through the IR viewer to see a MOT… (photo credits: Phillipe Renoir)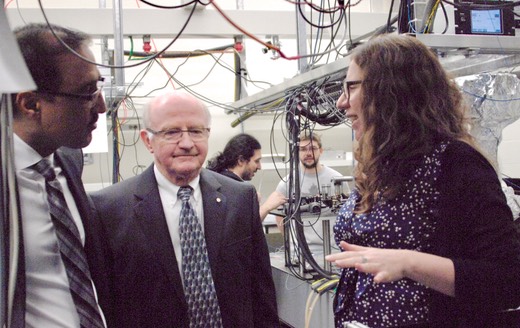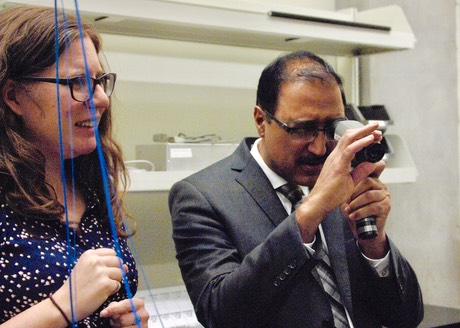 November 2016: BEC! After optimizing our apparatus, those first hints of BEC we saw back in May have been confirmed - we can reproducibly create BECs with temperatures down to about 40nK!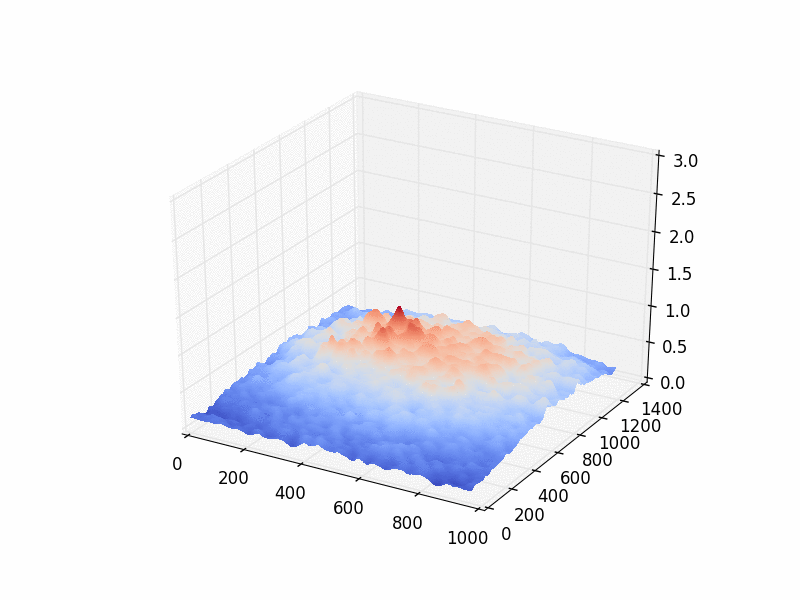 Our first Bose-Einstein condensates, now in video format!  Over the past several months, we have seen the first hints of Bose-condensation in our gases of 87Rb atoms, and after lots of hard work and optimization, we reliably produce these gases down to about 40 nK. Left: The density profile of the gas as it cools from about 300 nK to 40 nK.  Right: releasing the cloud from an anistropic trap (elongated vertically), the cloud's expansion in time of flight shows an inversion of this aspect ratio, indicating that these atoms are in their ground state.
September 2016: New graduate students Logan Cooke, Ben Smith, and Jacques Thibault join the lab.  Welcome!
23-27 May 2016: Andrei, Taras, and Lindsay head to Providence, RI for DAMOP 2016.  Andrei and Taras both present posters about their MSc work.  
May 2016: Chenxi Huang and Scott Wilson join the lab as Engineering Physics Co-op students, and win an NSERC USRA (Scott) and Departmental Research Award (Chenxi) in support of their work.  Welcome!
25-26 February 2016: 

Fellow Canadian atom-trapper Joseph Thywissen (UToronto) visits to give colloquium and the CMP Seminar — it's all about p-waves!
Jan 2016: Kristen Côté joins the group for her Phys 499 project
14 September 2015: First MOT (magneto-optical trap) in the lab!  We cooled some rubidium atoms down to microkelvin temperatures.
This browser cannot play the embedded video file.
September 2015: Anindya Ragosti joins the lab as a MSc student, and Ketty Na and Christan Prosko start their Phys 499 projects.  Welcome!
1 July 2015:

 Dr. Erhan Saglamyurek joins the lab as our first post-doc.  Welcome!



18 June 2015: Taras and Andrei win first and second honourable mentions in the student poster competition at CAP Congress, and Taras wins best DAMOPC poster!


15-19 June 2015: University of Alberta welcomes the annual CAP Congress to Edmonton!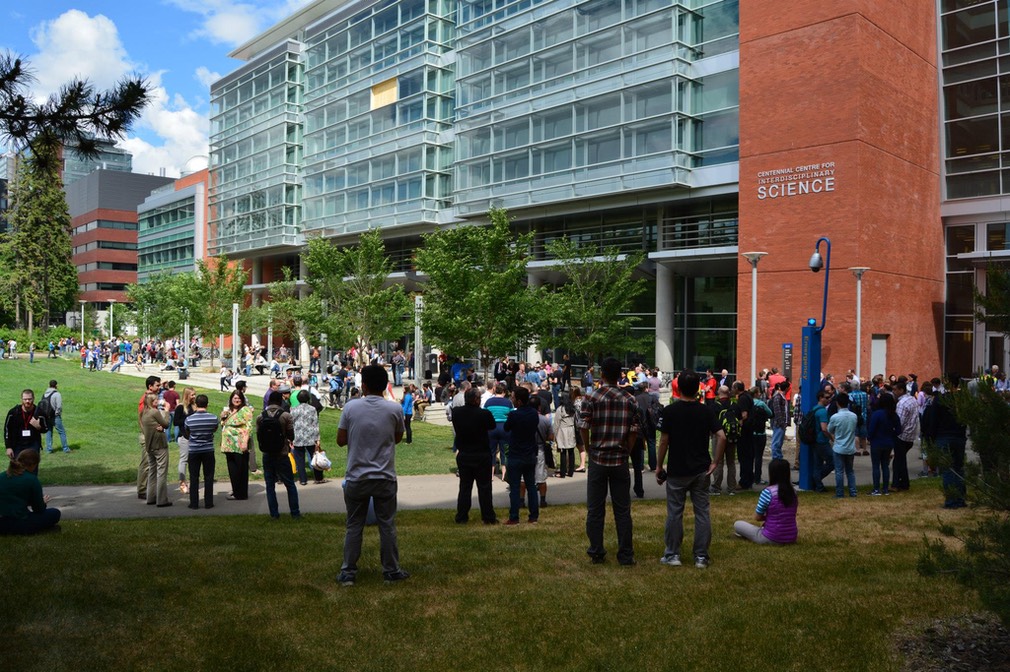 4-9 May 2015: Taras, Andrei, and Lindsay visit sunny Vancouver for the CIFAR Quantum Materials Summer School and Meeting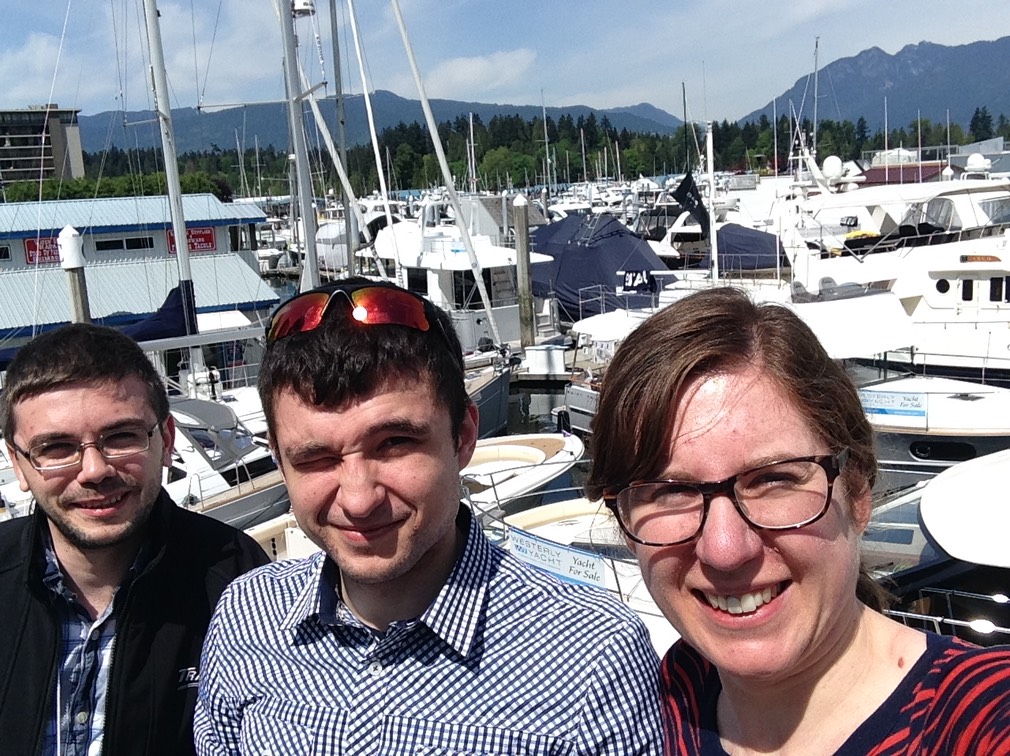 28 April 2015: Lab renovations near completion — we start moving into our new (temperature controlled) space!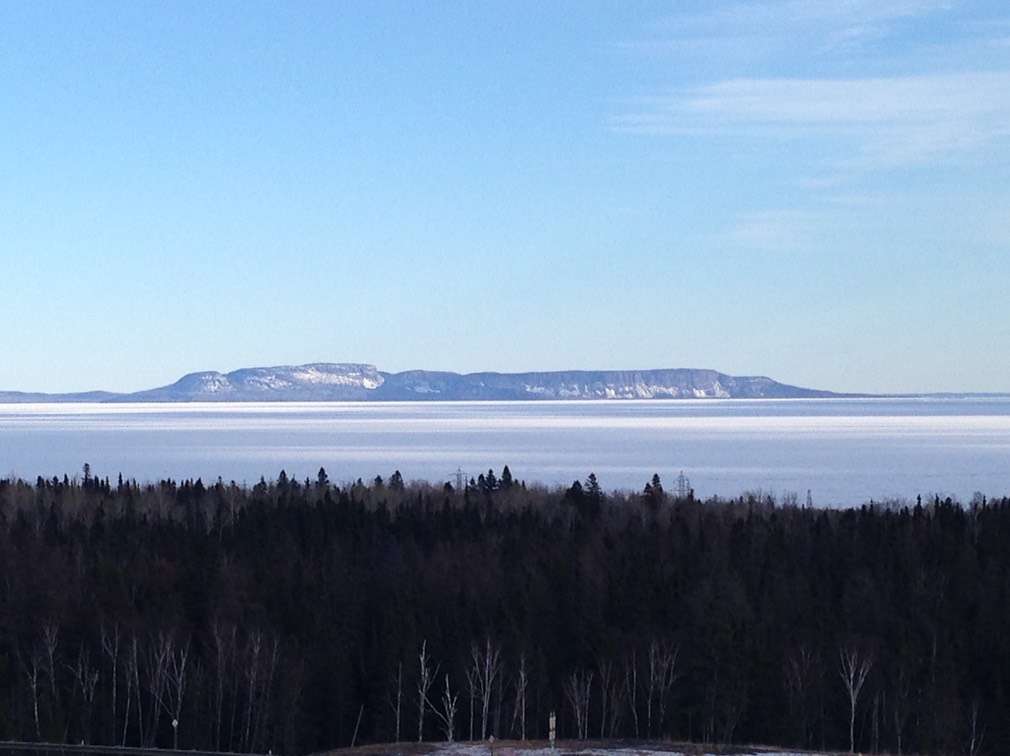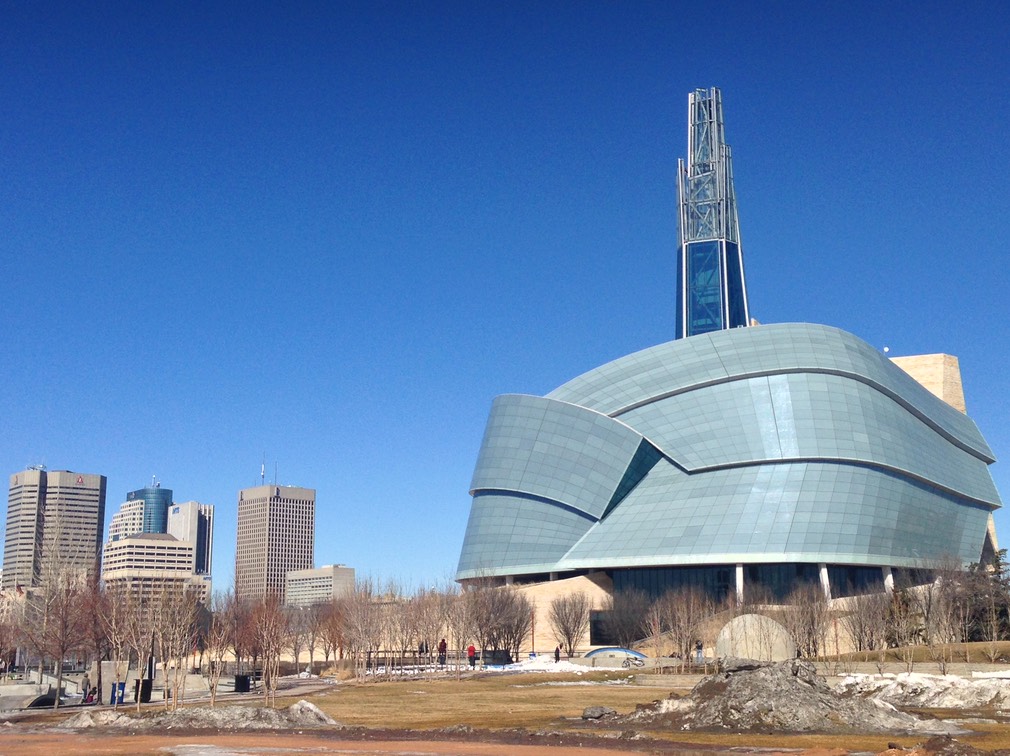 22 Sept 2014: Boris Braverman visits to tell us about spin-squeezed atomic clocks
Sept 2014:

M.Sc. students Taras Hrushevski and Andrei Tretiakov join the lab — welcome