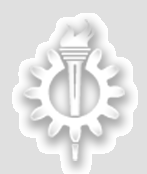 Amir Reza
Amir Reza
Dr. Amir Reza Hanifi
Research Associate and Post Doctorate Researcher in Materials Engineering, Solid Oxide Fuel Cell (SOFC)
Since February 2009, University of Alberta / Department of Chemical and Materials Engineering and Alberta Innovates - Technology Futures, Edmonton/Canada.
Advisors: Prof. Thomas H. Etsell and Dr. Partho Sarkar (SOFC Canada Investigators )
Ph.D in Materials Engineering (Ceramic Engineering and Glass Science)
(2009) University of Limerick, Department of Civil Engineering and Materials Science, Limerick/Ireland.
Advisors: Prof. Stuart Hampshire and Prof. Michael J. Pomeroy
B.Sc. (Hons.) in Materials Engineering (Ceramics)
(2001) Iran University of Science & Technology, Department of Materials Science and Metallurgical Engineering, Tehran/Iran.