Creating Change >
Individual Level: Time
No time? No surprise.
In every one of the focus groups,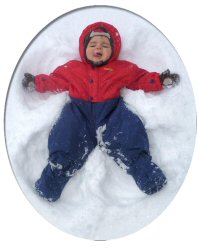 participants identified lack of time as a barrier to physical activity. Individual circumstances determine how time is spent each day, but some commonly identified factors include:
Caring for children or elderly parents
Work responsibilities
Family responsibilities
More than one job
Transportation issues
Other interests and priorities
Volunteer responsibilities
Time taken to commute to work
Limited mobility
Time is master in a western lifestyle, you know, there is not time [for] social activities. New Canadian focus group participant
With a wheelchair you have obstacles . . . you might have to go around the block rather than through the front door.
Focus group participant with a disability
Making Time for Physical Activity: An Ecological Approach
Focus group participants identified lack of time as a barrier to participating in physical activity. To succeed in addressing this issue, use strategies that incorporate the various levels of an ecological model:Want to learn more about this topic? Click here for useful online materials.
The Individual
The Social Environment
The Physical Environment
Policies and Regulations
Strategies for making time for physical activity