B.E., Ph.D., P.Eng.
Professor
10-281 Donadeo Innovation Centre for Engineering
9211-116 Street NW, T6G 1H9
University of Alberta
Edmonton AB, Canada
Tel: (780) 492-7031
Fax: (780) 492-2200
E-mail: dnobes@ualberta.ca
RESEARCH GROUPS
Dynamic Thermal Energy Conversion Laboratory
dTECL


Converting low grade and geothermal heat into machanical motion for converion to electicity.
Click to see more
Applied Thermofluids Laboratory
ATL


Advanced thermofluid research on complex flows, in complex geometries at the micro and macro scale for both Newtonian and non-Newtonian fluids
Click to see more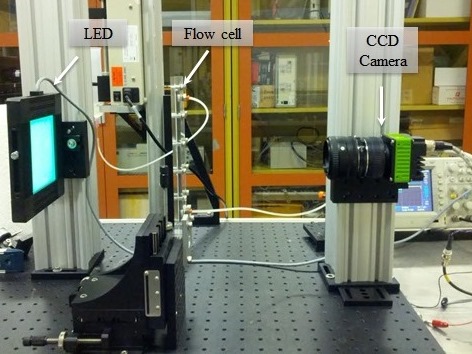 Dynamic Thermal Energy Conversion Laboratory
- Dynamic conversion of energy
- Stirling engine configurations
- Engine build and testing
- Sub component design
- Instrumentation and control
- Additive manufacturing
Optical Diagnostics
Group
- PIV (micro, stereo, HS, tomo)
- PLIF (conc, temp)
- Plenoptic PTV
- Shadowgraph (sizing)
- Surface strain
- Custom systems
Applied Thermofluids Laboratory
- Jets
- Sprays
- Micro and macro flows
- Newtonian and non-Newtonian
- Combustion
- Active control of fluids
---
Opportunities for Graduates and Undergraduates:
A number of new positions are now available, including:

RENEWABLE ENERGY:
New positions available in the in the areas of fluid mechanics, heat transfer, materials and manufacturing related to the modeling, design,construction and testing of a low temperature Stirling engine. Both MSc and PhD positions are available.
OPTICAL DIAGNOSTICS:
An MSc/PhD position investigating the use of plenoptic imaging to measure the 3 components of velocity over 3 dimensions. This would continue the work found here
BIO-MEDICAL:
A Post Doctoral Fellow (PDF) position in the area cardio-vascular fluid mechanics investigating the effect of tube compliance on heart pumping performance. This would continue the work found here
For more information, please contact Dr. Nobes via email and include your current transcript and CV.
---
Summer 2017

---
Summer 2016