Universe is filled with 2.725 K blackbody radiation.
Peak of ~3K blackbody radiation is in microwave range, around 1 mm wavelength.
This radiation is a remnant for hot early days of our Universe, just after the Big Bang.
Study of the details of this Cosmic Microwave Background Radiation is a precision tool to learn about our Universe in its early days.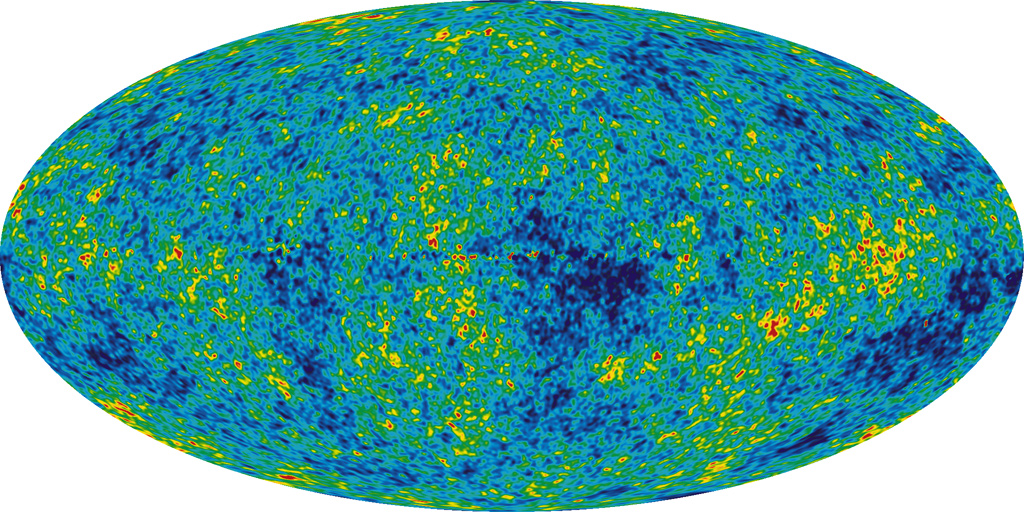 Temperature differences in different directions on the sky are tiny,
&Delta T = 10-4 K, by very informative !