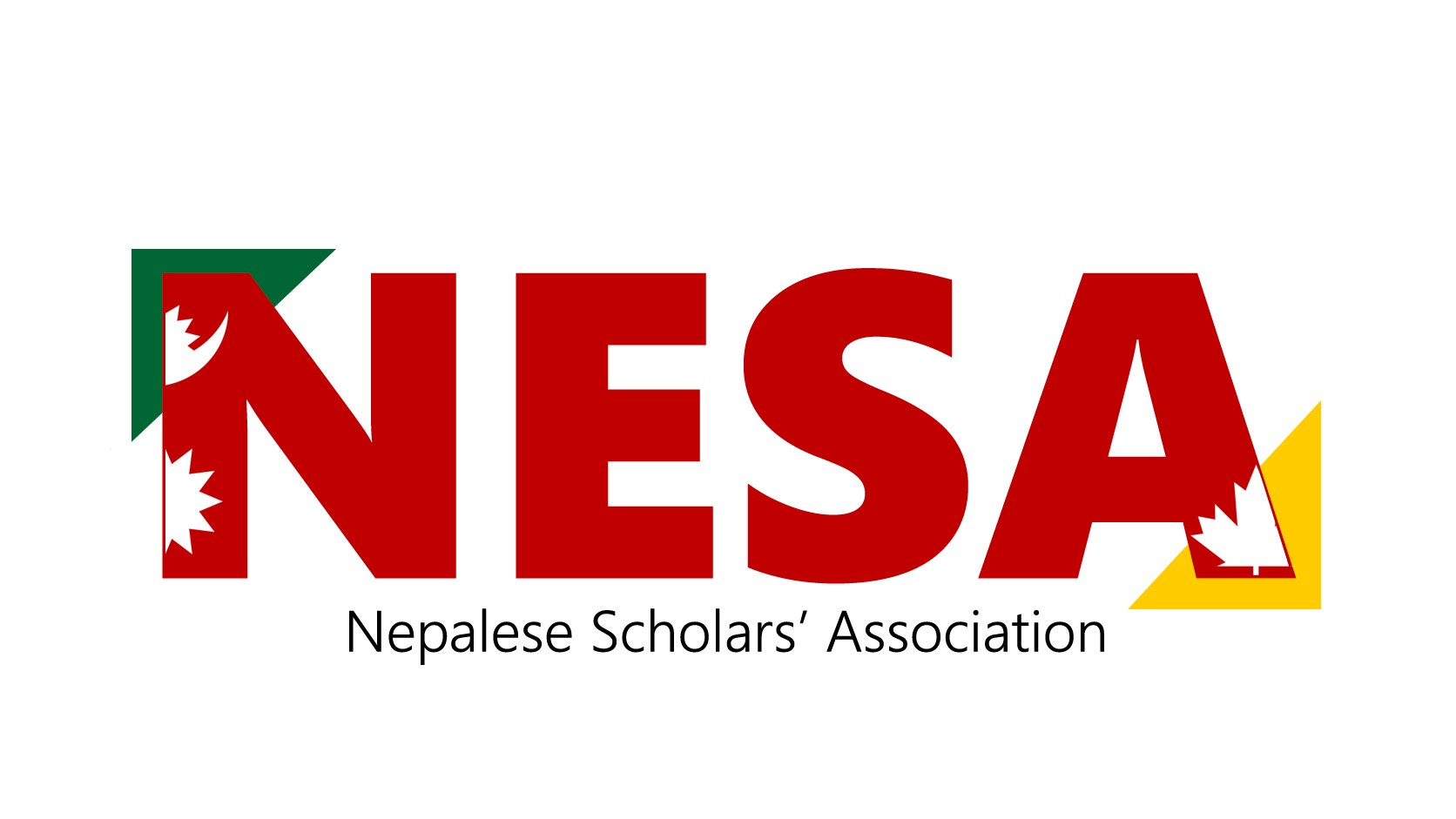 NESA (Nepalese Scholars' Association) at the University of Alberta, is aimed at serving as a bridge to provide a guide to the potential Nepalese scholars. NESA brings the Graduate/Undergraduate Students, Post Doctoral Fellows and Staffs of Nepalese origin together; majority being the graduate students. In recent years, the U of A has seen the rapid increase in the number of students and professionals of Nepalese origin; exceeding 30 from a hand full of people. Thus, NESA is a means of uniting these people under a formal body at U of A. We believe this will benefit its members as well as the whole university community.
This organization strives to provide a common platform, where scholars under NESA, can bring the Edmonton community closer to Nepal and its diaspora through academic, social, outreach and cultural initiatives. NESA members have involved in a variety of volunteering activities through the Nepalese society in Edmonton, such as Radio Kathmandu at on-campus radio CJSR FM88.5, Heritage Festival, etc, to promote the Nepalese culture and heritage.
Quick Links
New students
Congratulations on being accepted by the University of Alberta! You have made all of us proud. In this section, we hope to offer you some useful suggestions, based on our own personal experience as new arrives at the University and in Canada.
Remember to keep all your immigration, and university-related documents handy as you will need to present them to the immigration officer at the port of entry. The documents that you may need include, but are not limited to: passport with valid visa and study permit, letters of acceptance of admission, and financial support.
We suggest that you plan to arrive at least a week prior to the start of your academic session as it gives you some time to make initial settlement easier. If you have not made an arrangement for your stay upon arrival, please make sure that you subscribe to the mailing list of NESA, and send us the completed arrival form. We will put you up initially and help you in finding suitable accommodation.
Your best resource for all informations regarding Visa, Travel, Accommodation, Money etc is International Students Service center. Do you know you can have one-on-one session with a representative from ISA?
There are several housing options available, both off-campus and on-campus. The university residences usually have a long waiting list, so we encourage you to apply as early as possible. Please note that you do not need final admission to the university before applying for university housing. For off-campus residences, please follow this link. You can apply for the residences from Nepal itself and have accommodation ready before your arrival here.
University of Alberta maintains a page with several quick links, especially targeted at the international students. Instead of repeating all the information, we would like to direct you to this page for International Students.