Jeff Boisvert Associate Professor jbb@ualberta.ca
---
Current Activities
Actively recruiting high quality MSc and PhD students to start September 2020. See
link
for application procedure. Email Dr. Boisvert for further details.
Teaching the
Citation Program in Applied Geostatistics
in Mexico City, April 22-May 3
Session chair and speaker at the IAMG conference
IAMG conference
August 10-16
CCG annual meeting
September 17-18
---
Bio
Dr. Jeff Boisvert is an associate professor in the School of Mining and Petroleum Engineering at the University of Alberta and co-directs the Centre for Computational Geostatistics (CCG). Dr.Boisvert's research focus is on geostatistical numerical modeling and uncertainty management, he currently has over 50 publications.
---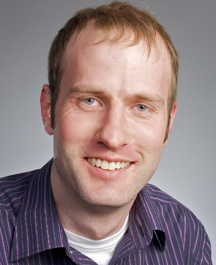 Jeff Boisvert
Associate Professor, Dept of Civil & Environmental Engineering
6-241 Donadeo Innovation Centre for Engineering (D-ICE)
University of Alberta, Edmonton, Alberta, Canada T6G 2G7
Phone: +1 (780) 492-6157; Fax: +1 (780) 492-0249
E-mail: jbb@ualberta.ca
---