Preventing Falls Through Physical Activity:
A Guide for People Working with Older Adults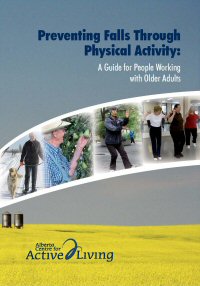 This guide is for people who are helping older adults to be active. It offers practical information on falls and physical activity as well as exercises and fun ideas to work on balance and strength. Use this resource in your work with older adults in your community to help them stay independent and lower their risk of falling.
The guide is divided into seven sections:
Download the Guide in two PDF formats
The Guide is available free of charge online and in print format: