According to the Talmud, yes. The exact quotation is:
"On Purim, one should drink until he can no longer tell the difference between 'cursed by Haman' and 'blessed be Mordechai'." (Megillah 7b)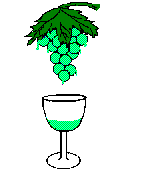 This runs counter to normative Jewish teachings which generally dondemn intoxication as unseemly. But Purim was exempted from the usual rules. The custom of allowing excessive drinking was probably a result of Purim's Biblical status as a Mishteh (Literally "feast" but also meaning "drink"). The rabbis monitored the seeming permissiveness carefully, but, so long as individuals did not become abusive or destructive, Purim was a time when almost anything was permitted

.