Running
I started running in 2008 after an ACL reconstruction surgery following a ski accident. Since then, I have competed in numerous road, trail and mountain races, from 5km to 161km long. I spend as much time as possible in the Rockies, either mountain ultrarunning and scrambling in the summer, or ski mountaineering and downhill skiing in the winter. I love technical, steep terrain, and long races and outings with lots of vertical. For you running geeks out there, here is a link to my race results so far, and my Strava profile.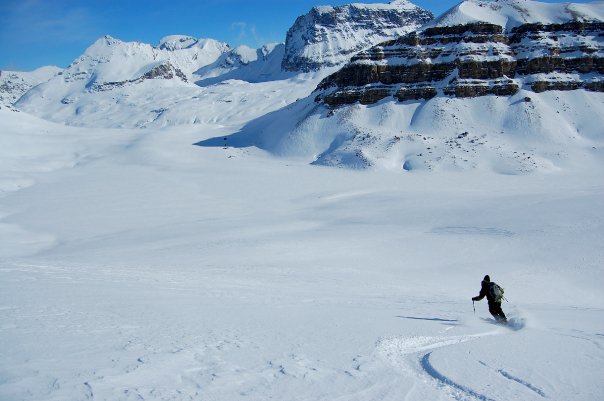 Skiing
I have been downhill skiing since I am 5 years old. But since I moved to Alberta in 2009 I discovered backcountry skiing and ski mountaineering, which has become a passion. I still enjoy resort skiing, but there's nothing that can beat skinning up a remote mountain and skiing down a face in deep untouched powder... But stay safe out there. Visit avalanche.ca.
Music
I love playing music. Piano is my first instrument. I learned classical piano for most of my youth, and then moved on to jazz piano. I also play drums, guitar and accordion. I played drums in a number of bands when I was younger... But unfortunately time is lacking for that these days! I still manage to play French Canadian folk music with my buddies... See this youtube playlist for a few recent homemade recordings with my friend Colin!