University of Alberta Geophysics Summer Field School
<![if !vml]>

<![endif]>
Drumheller hoodoos
<![if !vml]>

<![endif]>
Geoph436 Field Camp – Fall Term 2020
Sunday August 23 to Saturday August 29,
Final Reporting TBD Fall Semester (usually the end of November)
Instructor: Prof. Vadim Kravchinsky (vadim@ualberta.ca)
Field School manager: Ryan Borowiecki (borowiec@ualberta.ca)
Field school TA: Xiaowen Liu (xiaowen4@ualberta.ca)
Our sponsors:
<![if !vml]>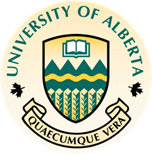 <![endif]> <![if !vml]>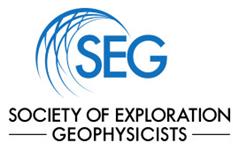 <![endif]> <![if !vml]>

<![endif]>
<![if !vml]>

<![endif]>
Geophysics 436 is an intensive weeklong field camp for the 4th year undergraduate and often 1st year graduate students in Geophysics.  Geophysics 436 is a mandatory component of the undergraduate Geophysics degree and after 2014 became a requirement for those seeking Professional registration under APEGA.
The field camp is carried out near Drumheller town in Central Alberta with the basecamp in Albertan ghost town Dorothy (read about Dorothy ghost town, see where Dorothy is situated). You are going to visit famous hoodoos and the Dinosaur Museum in Drumheller (see photos).
There is a number of different geological targets for the various surveys: sedimentary cross-sections, buried ghost town features (house basements), buried industrial features (water plant pipe lines, near road buried features), environmental (aquifer structure, depth of water penetration, sedimentary layer disturbance), etc.    In the field camp, the student teams will be reminded of the basic theory behind the measurements, be taught how to operate various geophysical equipment, carry out surveys with this equipment, and perform basic analyses and interpretation.  Successful completion of the course requires reporting of the results both in a written report and a poster presentation. We will have poster session sometime at the end of November. Make sure to take lots of photos for the poster and report (downloaded photos from internet will NOT be allowed).
A number of different Geophysical measurements will be carried out including:
Potential Fields – Gravity and Magnetics
Electro-Magnetic Methods – Ground Penetrating Radar, EM sounding, Electrical Resistivity Tomography
Surveying – Differential GPS plus simple GIS mapping, Total Station, Levelling
Seismology:  Reflection Seismic Profiling, Refraction Seismic Profiling
Field methods may vary from year to year depending on the availability of the equipment.
What happens after the field school – after the data are collected in the field and prepared for the analysis we return to Edmonton where the course instructor and teaching assistants process and analyze the data before handing them in for your further analysis. Preparation, organizing and pre-processing of the data collected in the field is time consuming process, the data will be ready for your analysis at the beginning of October. You will be split in groups of 3 people for further processing, analysis and interpretation of the selected by instructor data sets from the field school. Please plan allocating enough time as Matlab coding and report writing will take your time. The reports must be submitted by mid-November. Poster preparation and final presentation will be done in groups of two students. Poster must be submitted a few days before presentation at the end of November. Exact deadlines and instructions will be posted on eClass after the field school.
Logistics:
1.        FEES: The field school is the course GEOPH 436 and you will need to register for it.  In addition, the departmental course fees are to be paid ($500 per student) to pay for food, accommodation, and transportation to the site. If you have not registered for Geoph 436 please do so as soon as the registration opens on BearTracks.  Please make out a check payable to University of Alberta, this must reach us before August 15th. Please contact Amy Wang in General Office of the Department of Physics to pay the fee.
2.       REQUIRED FORMS:
a.   IMMEDIATE – Please fill out the ONLINE FORM and submit it, so we can have an idea of who is coming and what we need to plan for.
b.   Contact and Emergency Information  (this provides us with emergency contact and other information required for planning purposes, if you did not already do this for us please get it into us as soon as possible.
c.   Field School Waiver for U of Alberta Students and Volunteers    Print this out, complete and bring to departure – DO NOT SIGN AS WE MUST WITNESS IT YOUR SIGNATURE!
d.   Field School Waiver for Non U of A Participants   Print this out, complete and bring to departure – DO NOT SIGN AS WE MUST WITNESS IT YOUR SIGNATURE!
e.   Waiver for Volunteers   Print this out, complete and bring to departure – DO NOT SIGN AS WE MUST WITNESS IT YOUR SIGNATURE!
3.      RULES and POLICIES for Geophysics Field School – please read these documents before we head to field school.
a.   Department Field School Rules
b.   University Student Code of Behaviour
c.   All of you are responsible to see to the cleanliness of the Hall at all times.
4. DRIVING: See detailed information at http://www.facilities.ualberta.ca/Operations_Maintenance/Driving.aspx   I hope that a few of the students will be able to drive the University vehicles for field school purposes. This is involved and consists of two aspects:
a.   University Approval consists of
1.    Complete 'Application for Driving Privileges and Consent to Obtain Abstract Form' and return to Dr. Kravchinsky,  if University allows your driving record proceed to …
2.   Take approved Defensive Driving Course on campus (about 6 hours lecture).  This is worth 3 demerits off! and will also help with your personal auto insurance.  See the driving link to find information about signing up for this.
3.   Take Driver Evaluation on campus (a U of A driving test). This is done individually by appointment (see website above).
b.   Provincial Law requires that you have a Class 4 'for hire' license – essentially a license to transport small groups for hire. Details of this are here  but it consists of:
1.    Medical Examination (your Doctor may have the forms on hand but print out the Government form to play it safe)
2.   Written Examination and Eye Test (at a Registry)
3.   Class 4 Drivers Examination (need own vehicle), usually also at a registry, need to book ahead for this in busy Alberta!
4.   License Reclassification Fee
5.   Note that you will have to pay for this upfront but will then be reimbursed for the fees paid by the University Fleet Safety Office.  You can find the reimbursement forms for this here, please follow the instructions there!
5.        SCHEDULE:
a.   Departure: Sunday: 8:30 am – Meet in front of the new Geophysics Head House Field Facility – immediately to the east of CCIS and south of ESB.  You can reach this by car from Saskatchewan Drive.  We will have sufficient seats available.  You are not allowed to take your own vehicle to field school unless there are some special circumstances.  We will stop along the way for coffee and lunch (most likely in Drumheller).
b.   Typical Day: Will consist of meeting at 8:00 AM for a quick daily safety/organizational meeting.  A TA will assist you to learn how to operate the equipment and provide an overview of the method. You will be responsible for making sure the data is properly recorded and will further make sure that it is archived in the evening.  Time permitting we will take a 'Geological Boondoggle' later in the week.
c.   Return: At the latest by Monday.
6.        HOUSING: You will camp at the Dorhothy Community Hall (~30 km from Drumheller). It has a full kitchen and room for us to eat and to set up our computers and equipment.  Another room is where many of the students can set up a mattress and sleeping bag.  Some students bring their own tent to set up onsite if they wish.  There is potable water at hall. We have toilet cabins outside the hall.  Additional porta-potties will be rented.
There are no shower facilities at the camp. We will arrange for the group to be at RV part beside at the end of the day before dinner in order to use the showers.
It is student's responsibility to keep our hall, yard and equipment clean and nice. Teams will be assigned to keep an eye on these things.
7.        MEALS: Breakfast, lunch and supper are cooked by the team of our local hosts. HOWEVER, everyone is expected to pitch in when they can particularly with clean up after meals.  This makes it easier for everyone.
Breakfast – assortment of cereals, bagels, toast, fruit, juice, coffee, tea, cheese etc.
Lunch – sandwiches, soups, fruits, etc.
Dinner – hot meal, dessert.
Snacks – you may want to bring your own special snacks and soft drinks. The meals are included in your course fee but you will need to buy extra snacks and drinks.
Let us know if there are any dietary restrictions in advance so we can plan.
8.        Checklist of things to bring
a.   Sleeping bag and mattress (plus your own tent if you want)
b.   Sufficient clothes for one week, you will not have time or access to laundry.  Also, this is Alberta and while we expect the temperatures to be high with low humidity it can rain and even freeze at this time of year. So, come prepared.  Include a swimsuit.
c.   Good walking/hiking boots or, better, work boots
d.   Light pair of working gloves
e.   Set of inside shoes or sandals
f.   Hat, Sunscreen, Sunglasses
g.   Portable water bottle.
h.   Bug spray
i.     Some pens/pencils/notebook
j.    Your laptop if you wish for making calculations (no internet!)
k.   Your cellphone – there are two towers visible from the Hall but we may be out of coverage area in some parts of the field school.  We will want your cellphone number to provide to the group for safety reasons.
l.   Personal coffee mug / cap is not required but you may find it useful.
m.   A bright and shiny face J and disposition.
n.   Musical instruments, cards, cameras, etc.
9.        DO NOT BRING
a.   Drugs or Alcohol
b.   Weapons
c.   Fireworks or similar
d.   Crabbiness L
10.     Other Considerations and Safety
a.   All of the equipment but particularly the gravimeter and the differential GPS are very expensive. You must handle all of this equipment as if your life depended on it not being damaged. The instructors will help you initially so that you know how to use the equipment properly.
b.   The students must keep in mind at all times how to carry out their experiments as safely as possible. This will include:
1.    Wearing your assigned safety jacket
2.   Taking care along the roads in particular.
3.   Not allowed to use earbuds or headphones during the day, you must be able to hear.
4.   We are operating in farming country during harvest. Please respect everyone you see, these are my neighbors and friends. Further, all of our materials for flagging, etc. must be cleaned up prior to departure.
5.   Littering is not allowed and could result in expulsion. As well, the community hall must be cleaner when we leave than when we came. I expect you to use your own common sense, we don't want to be unwelcome in the future as this is a great site to carry out a field school because of the mixture of sedimentary, igneous, and environmental geologic targets.
6.   SMOKING will be allowed only at the base camp, there is a very real and dangerous fire hazard at this time of year.
7.   Drinking at any time during FS is forbidden from departing time to arrival time back to Edmonton.
8.   Bringing your own vehicle is discouraged.  You will not be allowed to use your own vehicle during the field school if you bring it.
9.   We do not leave the field school until all data have been appropriately archived - this means that we start recording it safely on day 1 and this will be part of your responsibility at the field school.
10. We meet at 8:00 am sharp after breakfast every morning for a quick discussion and assignment of responsibilities. We should meet again after the evening meal as some work will often continue late (especially gravity).
11. Time and weather pending we hope to go out to see famous hoodoos and to visit the Dinosaur Museum in Drumheller (see photos).
12. Finally, watch out for rattle snakes!
<![if !vml]>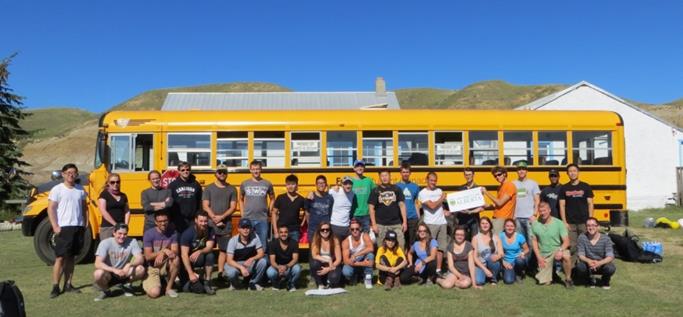 <![endif]>
Geophysics Field School 2015
<![if !vml]>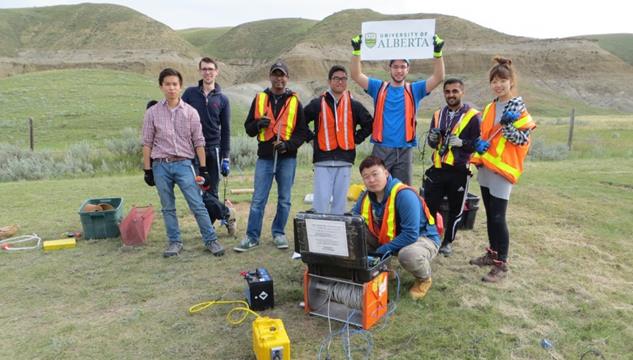 <![endif]>
Geophysics Field School 2015
<![if !vml]>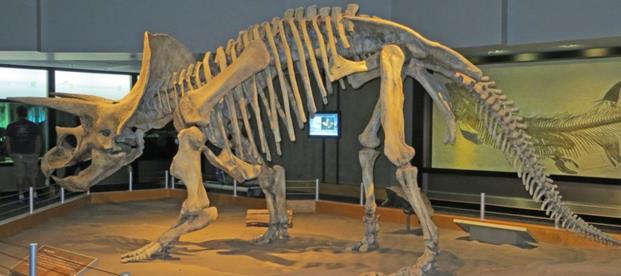 <![endif]>
In the Drumheller museum
<![if !vml]>
<![endif]>
Dorothy Community Hall (field school base camp)
<![if !vml]>

<![endif]>
Make sure you step on the ground in your proper high boots (remember that snakes are rare and protected animals)