We understood that cosmological redshift


z = (&lambda0-&lambda)/&lambda

is the result of stretching the space during the lifetime of the photon.
Thus, the redshift can be immediately related to how much the Universe has expanded between the photon emission and observation.

Let us describe the expansion of the Universe with the help of scale factor a(t) which gives and average distance between galaxies. Then a(t0)/a(t) gives the amount of expansion between time t and to.

Then, this is the amount by which the wavelength of the photon was stretched, thus



z = &lambda0/&lambda -1 = a(t0)/a(t) - 1

We usually write



1 + z = a(t0)/a(t)

Redshift is convenient way to measure time. Saying something happened at redshift z means when the Universe was compressed 1+z times, independently on how exactly the expansion was proceeding.
At the present moment z=0, and z increases for more and more earlier times.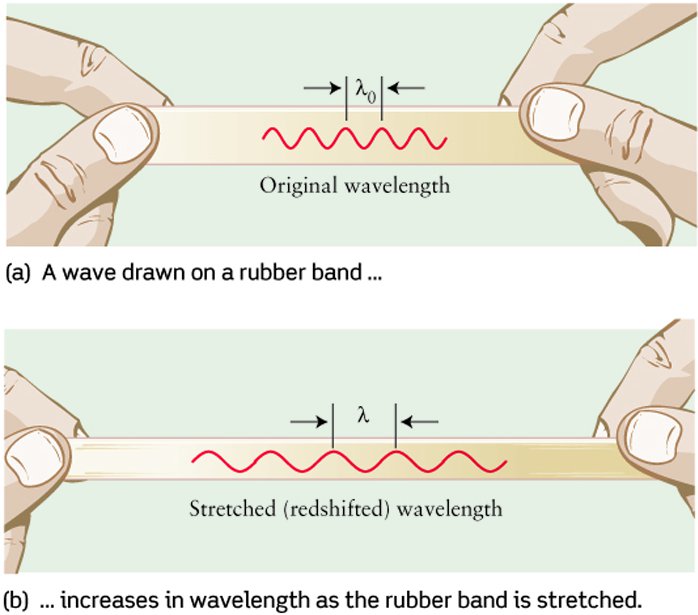 Caution: &lambda and &lambda0 in Figure and formulas are exchanged