The Virgo Cluster is the closest rich cluster of galaxies.
(A rich cluster has more than 1000 galaxies in it.)
The giant elliptical galaxy M87 lies at the centre of Virgo.
Two other giant elliptical galaxies, M84 and M86 are in the upper-right-hand corner of the image.
The diameter of the Virgo cluster is about 3 Mpc, so that the galaxies are closer to each other on average than in the Local Group.
Rich clusters are composed of mainly elliptical galaxies and lenticular galaxies. This suggests that when galaxies collide, elliptical galaxies may result.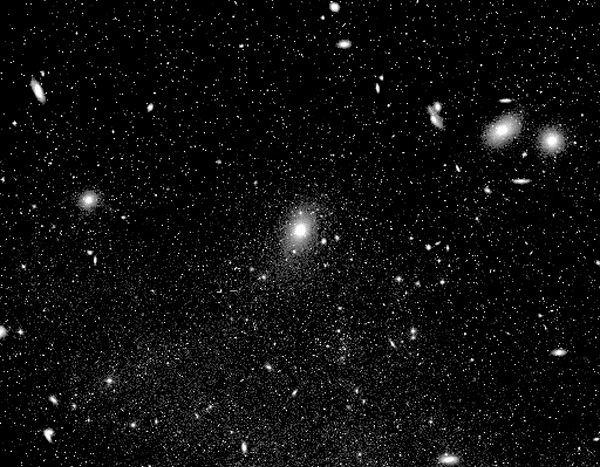 Click the image for movie