Junior High Social Studies
Creative Classroom Ideas
A Supplement to Elementary Social Studies Creative Classroom Ideas 4th Edition (Pearson/Prentice Hall Canada)
Version 2
Joseph M. Kirman Ph.D.
Professor Emeritus – Social Studies
Faculty of Education
University of Alberta
© 2013 Joseph M. Kirman
Faculty of Education
University of Alberta
Edmonton
This text supplement is free for personal use and may also be copied and distributed without cost for class use, teacher in-service activities and any other educational related activities. Such distribution requires the following notice on print and electronic, and any other duplication for all or part of this textbook:
Joseph M. Kirman
Junior High Social Studies, Creative Classroom Ideas
The Canadian Social Studies Super Site
http://www.ualberta.ca/~jkirman/
The author should be contacted by email for permission for commercial duplication and it is otherwise prohibited.
A Note To My Readers:
I do not seek any financial gain from this supplementary text. It was written for you and is yours to use as you need without cost. However a donation to your local Salvation Army would be appreciated. You will definitely help to make this world a better place.
________________________________________________________________________________________________________________
About the formatting of this book
This book was created with Microsoft Word and copied to an Internet file creator. Readers will see some pages shorter than others. This is due to the difference in format between the Word document and the Internet file creator program. The page lengths could not be changed as it would affect the index which is based on the Word document pages.
________________________________________________________________________________________________________________
Go to the Canadian Social Social Studies Super Site
Junior High Social Studies: Creative Classroom Ideas
Chapter 1

Making the Transition from the Elementary Text to The Junior High School Text

This text is unique. It is the first time a junior high supplement for an elementary social studies textbook has been published. How is this possible? After all the abilities of junior high students are greater than those of elementary students. It is possible because of the structure of both the elementary textbook and junior high school supplement. These texts are activity driven and not conceptualized for a particular educational theory or ideology. The activities of this supplement are not suitable for elementary level because of their higher intellectual requirements and content, but almost all of the elementary activities can be tweaked upward for the higher grades.

Both texts can be used for teacher education courses and field use by practicing teachers. They are, in fact, field manuals for classroom activities. Look at the table of contents of both books. They look like schedules of sessions for teacher professional day in-service workshops.

Most of the material in the elementary text need only be upgraded regarding vocabulary and more student autonomy to challenge the intellectual abilities of junior high school students. This is not rocket science. Also, almost all the introductory information preceding the activities in the elementary text is suitable for junior high. Check this out in the elementary text using Chapter 10 "War, Poetry, and Poppies: John McCrae's 'In Flanders Fields' Teaching About Canada's Veterans, Serving Military and Remembrance Day." There is also little to be changed in that chapter regarding the activities. The chapter can be used right through to grade 9. All that is needed is for the teacher to adapt the activities to the class based on their abilities. Most of the other chapters including those dealing with lesson planning, evaluation, science technology and society, social studies enters the space age, and media bias in current events can be used with little change. Even the resource sections of each chapter have items that are also appropriate for the junior high grades.

All of the chapters in the elementary text also have a section titled "Points to Consider." These have activities based on the content for those who have read the chapter. Virtually all the activities can be adapted to the junior high school level by substituting the appropriate higher grade curriculum and grade of your choice. The Canadian Social Studies Super Site also complements the material in this supplement.

2

The major difference using the elementary text for the upper grades is making sure that the students are being challenged on their intellectual level. This can be done with more in-depth projects and questions requiring higher order responses. For example, projects would involve more in-depth research including more Internet materials. library and archival use and require students to discuss and defend the implications of their research. They could also critique their resources and note or hypothesize what resources were not found but would have been of value if they were available, and determine what further research would be needed, if any, for their topic.

Questions would require students to explore hypothetical "what if" situations, determine how changes in background circumstances would affect the answer, and challenge the responses of others in the class. Students could also create their own questions for the class. This would be of value where discussions about research projects can be guided by questions dealing with various aspects of the topics.

There are three chapters dealing with history and one chapter relating to both history and human rights in this text. The three history chapters are "Becoming an Historian – An Introduction," "Learning about Primary Resources for History Research and Writing," and "Putting History to Work for You – Using and Developing Archives for Planning and Teaching with Original Materials." There are also three chapters in the elementary text that provide a good supplement for the above history chapters in this text. The chapter "Teaching History without Tears: It Should be a Joy," provides foundational information for "Becoming an Historian…" while the other two elementary chapters, "Teaching History with Biographies and Autobiographies," and "Teaching About Local History and Geography using Customized Photographs" provide additional activities. The photographs chapter was designed for the teacher to make the photos, but students in the junior high grades can make them. They can also search for the earlier photos in archival collections.

The geography chapters in the elementary text can be used to determine your class' geography knowledge. They can then be used for remedial instruction if the students lack any basic geography knowledge.

Language Arts can be integrated with the chapters "Using Satire to Study Current Events" and "Teaching Geography using Poetry Writing." The elementary text chapter "Using Story Literature to Teach Social Studies" adds another dimension for this integration, and the section on using poetry in "Aesthetics in Social Studies: Teaching with Poetry Art and Music" gives some ideas to supplement the poetry and geography chapter in this text including an introductory activity for the unit on the Rocky Mountains. This text's Google Earth geography chapter is also poetry driven and is yet another example of the versatility of poetry use for social studies instruction.

3

The human rights chapters in this text deal with the dark sides of this topic that are inappropriate for the elementary level. However, the human rights chapter in the elementary text provides a solid foundation for this topic. The outline unit for using bullying to teach about human rights and the peace education sequence in the elementary text provide excellent supplementary activities for the junior high years.

Classroom control has been included since without good classroom control nothing can be properly taught. This chapter will help you develop a classroom in which students are respectful to both you and each other.

Wikipedia has been added to provide an overview of the pros and cons of this interesting tool. It is ubiquitous today and students must be aware of its proper use for casual and academic purposes.

This text does not have a chapter on economics. The reason for this is that the elementary text is comprehensive. It does not end merely with barter and money as do other elementary texts. Rather it continues with credit and debit cards, comparison pricing, stocks and bonds, running a business and fraud. These are topics all worthy of the junior high levels.

This supplemental text will provide you with additional activities for the junior school level. May it serve you well. Your comments will be most appreciated.

Best wishes and good luck to you,

Joe Kirman

Information about the elementary text Elementary Social Studies Creative Classroom Ideas, 4th edition, published by Pearson/Prentice Hall Canada can be found at http://catalogue.pearsoned.ca/catalog/academic/product/0,1144,0132243571-TOC,00.html

Here is the table of contents for the elementary text. Check out all the chapters that are of value for junior high school instruction.

PART ONE: Getting Involved in Social Studies

Chapter 1 Social Studies: The Fundamentals

Chapter 2 Critical Thinking, Inquiry, Questions and Concepts

Chapter 3 Thinking, Metacognition, and Multiple Intelligences in Social Studies
PART TWO: Values and Character Education

Chapter 4 Dealing with Values, Attitudes, and Character Education

Chapter 5 Caring: A Universal System for Valuing

Chapter 6 Religion in the Elementary Classroom: From the Secular to the Confessional

PART THREE: Social and Economic Issues and Other Subject Areas

Chapter 7 Multicultural and Global Education

4

Chapter 8 Teaching about Canada's Native People

Chapter 9 Teaching about Human Rights - from Bullying to Peace Education

Chapter 10 War, Poetry, and Poppies: John McCrea's "In Flanders Fields": Teaching about Canada's Veterans, Serving Military, and Remembrance Day

Chapter 11 Teaching about Democracy, Citizenship, and Law

Chapter 12 Teaching Economics and Consumer Education

PART FOUR: The World of History and Geography: Two Very Basic Subjects

Chapter 13 Teaching History without Tears: It Should Be a Joy!

Chapter 14 Teaching History with Biographies and Autobiographies

Chapter 15 Teaching about Local History and Geography Using Customized Photographs

Chapter 16 Teaching about Geography and Environmental Education

Chapter 17 Teaching about Map Skills, Geographic Information Systems, and Satellite Images

Chapter 18 Current Events and Critical Thinking: Evaluating History as it is Happening

Chapter 19 Studying Media Bias in Current Events with Newspapers: More Critical Thinking

PART SIX: Classroom Instructional Ideas

Chapter 20 Aesthetics in Social Studies: Teaching with Poetry, Art, and Music

Chapter 21 Using Story Literature to Teach Social Studies

Chapter 22 Hobby Fun in Social Studies: Teaching with Postage Stamps, Currency, and Birds

Chapter 23 Procedures for Cooperative Learning: Learning to Work as a Team

Chapter 24 How to Teach about Controversial Issues without Becoming One

Chapter 25 Field Trip Ideas for Social Studies

Chapter 26 Do it Yourself: Visuals for Planning and Instruction

Chapter 27 Developing and Using Games, Simulations, and Role Play

PART SEVEN: Pulling it all Together: Planning, Teaching, and Evaluation

Chapter 28 An Orientation to Classroom Teaching: Subject Integration, Thematic Units, and Lesson Plans

Chapter 29 Selecting and Evaluating Materials and Resources from the Community and the Internet

Chapter 30 Evaluating Pupils and Teaching

Chapter 31 Evaluating Social Studies Web Sites: An Activity for Critical Thinking

PART EIGHT: Looking to the Future

Chapter 32 Science, Technology, Society, and the Social Studies: A 21st Century Challenge

Chapter 33 Team Teaching and Joint Planning for Integrating Social Studies and Science

Chapter 34 The New Frontier: Social Studies Enters the Space Age




5

Chapter 2

So You Want to Teach Social Studies

If you are reading this you probably want to be a teacher and will probably be spending most of your productive years as a teacher. But have you considered how to define a teacher?

Who is a teacher?

Moses, Jesus, Mohammed, and Buddha have all been described as teachers. Parents and grandparents such as a hypothetical Grandma Jones who taught her grandchildren to read using the Bible, and Mr. Smith, who taught his son to do multiplication can also be described as teachers, but informal ones. So how do you differ from these people? Pause for a moment, now, and think of how you would respond to a question asking you what is associated with being a teacher. Bluntly put, who are you in the classroom?

You probably realize that there are many definitions of a teacher and what a teacher does. But you must have a definition that describes you as a professional teacher and differentiates you in a specific and distinct way. Since you are taking education courses you might base your definition on the word "education." Now pause and define it before going further, and bear in mind that you are paying a significant sum for learning about "education."

The definition of a professional teacher

Compare your definitions of education with the following: the discipline of education is the art and science of how people learn. It is based on research, field experience, and the pragmatic experiences of exemplary teachers. Professional education deals not only with how people learn, but with what must be learned, how to best teach it, how to evaluate what has been learned, problems students may face while they learn, and how teachers can inspire their students to excel. Thus, the definition of a professional teacher is: A practitioner of the art and science of how people learn. The discipline of education deals with the study of these items. This is how you differ from those not professionally educated as teachers.

Those who can do

No matter how professional we are, and how good we are as teachers, there are those who take enjoyment from verbal teacher bashing and you have to be prepared for them. I raise this with you since there is a quote that you may be the target of at least once in your career, if you have not yet been subjected to it. It is from George Bernard Shaw's play Man and Superman: "Those who can do. Those who can't teach." It is usually said with a smug self-satisfied smirk. Interestingly, in the appropriate context, it is not an insult rather an observation that shows the merit of our profession. Shaw was one of those informal teachers who used the stage to deliver his views and the theatre as his classroom.

What this comment points out is that teachers may not have the talent of some of their students, but have the ability to encourage these students to achieve their maximum talent. For example, in the world of music, a fine voice teacher is in great demand. Opera singers especially value them to make sure that their voices are in top form. The late great British soprano Dame Joan Sutherland's ability to reach very high notes was credited to her husband the noted conductor and voice teacher Richard Bonynge. He would accompany her on the piano daily while she practiced. He believed that she could sing higher notes than she was than able to. Unknown to her he gradually moved the music to a higher register and her voice followed the music. Now neither Bonynge nor most other voice coaches can match the vocal talent of their pupils, but they know how to bring the finest in their students' voices. This is how you should view Shaw's comment about teachers: We do not necessarily have our students' talents, but we do have the ability to bring out their best.

Perhaps the finest example of this is Annie Sullivan, the teacher of Helen Keller. Annie was one of the first modern trained special education teachers. She was hired to try to help Helen, who was blind, deaf, mute, unable to communicate, and almost uncontrollable. Annie developed a procedure to deal with Helen's disabilities and was able to unlock Helen's mind. She taught Helen that things have names, to describe them, to communicate with others, and to speak. Helen went on to Radcliff University where she graduated cum laude. She eventually became world famous and known for her brilliant mind and overcoming her disabilities. By the way, Helen, this blind, deaf woman, also learned to speak fluent French. What a tribute to Annie Sullivan and the profession of teaching! May she be an inspiration to you as you develop the talents of your students.

What is social studies?

At this point you are probably wondering what social studies is all about. You will find that social studies consists of a number of different subjects. These subjects are: anthropology, archaeology, economics, geography, history, law, philosophy, political science, psychology, religion, and sociology. A major element of social studies is citizenship education - preparing our students to become knowledgeable, functioning members of a democratic society. In foreign authoritarian countries teaching social studies in a Canadian manner could result in a reprimand, arrest, or expulsion from the country.

The defining aspect of social studies is the definition and content noted in the curriculum you are required to teach. Each jurisdiction in Canada has its own social studies curriculum. In some cases such as Ontario, grades 7 an 8 are not taught social studies, rather history and geography, and then Canadian and World Studies in grade 9.

6

You can examine the various social studies curriculums found in Canada with a Google search for each jurisdiction. You may want to see your jurisdiction's curriculum.

National Council for the Social Studies Definition

A major influence on what is considered the social studies and what should be taught is the National Council for the Social Studies (http://www.ncss.org/). In Expectations of Excellence, Curriculum Standards for Social Studies, the National Council for the Social Studies (1994) defines social studies as follows:

Social Studies is the integrated study of the social sciences and humanities to promote civic competence. Within the school program, social studies provides coordinated systematic study drawing upon such disciplines as anthropology, economics, geography, history, law, philosophy, political science, psychology, religion, and sociology, as well as appropriate content from the humanities, mathematics, and natural sciences. The primary purpose of social studies is to help young people develop the ability to make informed and reasoned decisions for the public good as citizens of a culturally diverse, democratic society in an interdependent world.

Curriculum standards

The National Council for the Social Studies has also developed curriculum standards for the social studies and notes 10 major themes for the teaching of social studies:

1. Culture

2. Time, Continuity, and Change

3. People, Places, and Environments

4. Individual Development and Identity

5. Individuals, Groups, and Institutions

6. Power, Authority, and Governance

7. Production, Distribution, and Consumption

8. Science, Technology, and Society

9. Global Connections

10. Civic Ideals and Practice

7

Curriculum Structure

All curriculums have an introduction, and objectives. The objectives provide the definition of social studies, the philosophy of education to guide teaching, and the outcomes expected. They are followed by the course of study which provides the specific sequence of topics for each term, and the scope which demarcates how much of each topic will be taught.

There is no one way to write a curriculum. Curriculums are written to meet the needs of the jurisdiction's students. And remember that social studies also includes citizenship education. For that reason it can become a highly politicized subject. A major curriculum concern for teachers is how much leeway they are given to deal with the subject matter and if they may include other topics in their classroom that are not noted in the curriculum. If the curriculum is not specific about this you should raise this matter with your district's social studies supervisor or the most appropriate administrator.

Curriculums can vary in the flexibility that teachers have to interpret them. This can vary from complete freedom to develop and implement curriculums to a lock-step procedure. Lock-step is where every element of the curriculum from what is to be taught, how it is to be taught, the materials to use, the evaluation of students, and the time everything is to be done is specified. It can be useful in jurisdictions where teachers do not have an adequate educational background and/or proper professional training.

Inquiry

When social studies is well taught it is a thing of beauty. Well taught social studies involves inquiry. Inquiry makes the difference between thinking and mindless memorizing. It requires the student to become involved with the topic to find and explore its elements, and to determine not only their truth but to apply them to what makes the best decision about the topic. You will find that almost all modern social studies curriculums require inquiry. The only exception, for obvious reasons, is that of social studies taught in a dictatorship - in such a context teaching about independent thinking can be dangerous.

Resources

All Canadian jurisdictions usually have required resources. Examine the social studies resources for your jurisdiction. You may also wish to use other resources with your classes that are not on the approved list. Your principal has the authority to authorize their use. Also consider producing your own class resources. Today's digital computerized classroom provides many opportunities for creative teacher produced learning materials. Go for it!

8

Points to Consider

1. Compare your jurisdiction's curriculum definition of social studies with the National Council for the Social Studies' definition. What similarities and differences do you find?

2. What suggestions would you make that might improve your provincial curriculum? Defend your reasons for this.

3. Prepare a sequence and scope of what you consider an ideal junior high social studies curriculum. Defend your selection of topics and their sequence.

4. Determine the elements in your jurisdiction's social studies curriculum that deal with citizenship education and how they reflect political reality. Discuss if any problems could occur while you are teaching this material.

5. Examine the resources available for a junior high grade level in your jurisdiction. Do you consider them to be sufficient? Why? Propose some additional resources and show how they can be used.

6. Find out about your provincial social studies teachers' association. What does it offer to teachers? Is there student membership? If so, would it be of benefit to you to join now?


9

Chapter 3

Constructivism: A Student Centered Approach to Social Studies

Do you believe that before teaching your students something new that you should find out what they already know about it? Do you believe that each of your students may view this new material differently based on their past learning? Do you believe that they will create new learning in their minds based on this new material? If so you are an educational constructivist.

At this point some of you are thinking: "If I'm a constructionist, and I didn't need any instruction to be one, why am I reading this chapter?" Well that's a very good question and you know that I am going to answer it. What I hope show you is some background about this topic and how to fine-tune a constructivist approach to teaching your students.

Definition

A good working definition of the theory of constructivism is that skills and information are not "absorbed" but need to be processed to be used and fitted into current actions and thoughts which these new items of information or skills then affect (Elkind 2007). The ideas of Jean Piaget and Lev Vygotsky are major influences on educational constructivism.

Piaget

Piaget believed that in order to use skills and information people have to process them and fit them into their pre-existing ideas and behaviours. These new skills and information will then influence those ideas and behaviours (Elkind, 1989). This is the nexus of constructivism. Piaget (1989) stated: "Our real problem is – what is the goal of education? Are we forming children who are only capable of learning what is already known? Or should we try to develop creative and innovative minds capable of discovery from the preschool age on, throughout life?"

Vygotsky

Lev Vygotsky also believed that people construct knowledge and that they should be encouraged to become independent learners by writing, drawing, talking to each other, and even talking to themselves. The phase in which knowledge is constructed comes after there is an assisted performance by the teacher and before there is an independent performance by the student. Vygotsky called this the zone of proximal development (Bodrova and Leong 1994). Those that help the students to learn and guide them while in the zone of proximal development are referred to as the "more knowledgeable other."

10

They can be parents, teachers, friends, and learning technology such as computer assisted instruction (Galloway 2007).

I refer to the zone of proximal development as "cognitive framing." I'm using a building analogy in which the students' existing knowledge and skills are similar to a house and the new instruction is the lumber, nails, glue and tools. Just as a builder frames a new addition to a house so the students frame their instruction into new learning as a unique extension or renovation to their house of knowledge. Carrying the building analogy further, the student can be considered an apprentice and the more knowledgeable other the master builder.

Interestingly, one of Canada's master construction contractors, Mike Holmes, who has both television programs and a newspaper column, noted that his father taught him his trade by demonstrating how to do the job. After each demonstration his father would ask him, "Why did I do that?" (Holmes' British Columbia Institute of Technology honorary degree ceremony February 2008, viewed on TV by author) This forced young Mike, while in a zone of proximal development, to think about the reasons for that particular procedure while guided by his more knowledgeable other. Holmes believes that "If we can educate them the right way, teach them why and not how, how becomes easy" (Conestoga College 2006). I get the impression that Mike's a master constructivist teacher.

Constructivist vs. Transmissionist

Constructivism is so inherently reasonable that it lends itself to teaching. You can see why some teachers would come to use this even if they never heard of constructivism. Constructivism is a theory of knowledge, an "epistemology," and is very subjective. Let me clarify this. Objective teaching is presenting the students with new materials that they have to learn or master whether or not they have differing backgrounds or ideas about the materials. You learn it and that's it. It is an attempt to merely transmit knowledge.

Constructivist teaching is realizing that each student views the materials differently and constructs (and here we have the focus of "constructivism") new knowledge in their minds from the new materials based on their previous learning. They have learned the materials, but they may each have structured it differently in their minds, hence subjectively, and may use it differently. Yet there is an interface between the objectivist and constructivist. What is objective is reality, for example latitude, rain, laws. What is subjective is how these are learned, assimilated, and applied by the students.

Transmissionist is the term also used for an objectivist since there is an attempt to transmit knowledge to the student rather than understand that the student has a role in the creation of new knowledge. However, transmission of knowledge is part of teaching. The differences between constructivists and transmissionists (objectivists) are the attitudes towards the material taught, the student and how the student learns.

11

More than one correct answer

Constructivists realize that because students have different knowledge backgrounds that there may not be one answer that is necessarily correct. One can understand that in the subject of social studies the human relations elements lend themselves to multiple views and differing answers. But a more explicit example would be in mathematics. Certainly two and two is four, but sometimes could there be a different answer to a math problem based on different knowledge backgrounds and experience? Yes. For example, on a class test there was a question of how many deer would there be if a hunter approached a herd of fifteen deer and shot two. The teacher expected the answer to be 13, but the students answered that that there would be no deer. Surprised at this answer, the teacher asked why such an answer was given. The response was that by firing his rifle the hunter scared away the other deer. These students were First Nations youngsters and responded to the question based on their knowledge of hunting.

In plain terms the constructivist teacher is student oriented, the objectivist or transmissionist teacher is subject oriented. In the former the teacher and students work together to learn, whereas in the latter the teacher teaches, the students memorize and present the material on an exam. A transmissionist teaches social studies. A constructivist teaches students social studies. I refer to some of the former as "drummers" – they attempt to drum the material into the students. Maria Montessori (1912, 21), who also influenced constructivism, referred to such teachers with the comment: "We know only too well the sorry spectacle of the teacher who, in the ordinary schoolroom, must pour certain cut and dried facts into the heads of the scholars. In order to succeed in this barren task, she finds it necessary to discipline her pupils into immobility and to force their attention." This comment exemplifies that in a transmissionist classroom the students are passive, but in a constructivist classroom the students are actively involved in their learning.

Metacognition

Because the element of the student constructing knowledge is internal to the student, the teacher must be able to learn what the student has been thinking about. Here is where metacognition is of value to constructivism. Metacognition is thinking about thinking. Useful metacognitive questions are: "Why do you think that?" "How did you come to think of (here enter any pertinent knowledge item) in this way?" "Are there other ways that you think about this?" This is in keeping with Vygotsky's concept of language being central to mental development (Leong and Bodrova 1994).

12

Probing the students' thinking is important since students can appear to know what has been taught but not understand it. This would be the case where they have memorized the material and just parrot back the words without comprehension. You can follow-up the metacognition by asking students to explain the new learning in their own words, asking how they would teach it to another student, and what can be done with the new learning, or to demonstrate it if it is a skill.

KWL chart

Teachers using a constructivist approach may find a KWL chart of value. KWL stands for: K –What we know; W - What we want to find out; L – What we learned and still need to learn (Ogle 1986, 565). You determine the students' knowledge background, what they are interested in, and what they have learned after instruction. The KWL chart is used during the entire unit. Some teachers change the KWL terms into questions for the class to answer e.g. What do we know? What do we want to find out? What have we learned and still need to learn?

The K aspect is used in conjunction with the motivation and you would solicit all information both valid and invalid that the students raise. You would write down all comments. This helps to provide some insight into the class' previous knowledge and how you might address the invalid elements in the unit.

The W provides information on the students' interest in the topic and what individual students may want to explore. Again this would be written down. Post these K and W items in the classroom and periodically refer back to them as the unit progresses. For example, if an invalid comment had been made and new materials shows it to be invalid, the chart comment can be noted and the class' attention drawn to it. But don't do so in a manner that could embarrass the student who made the invalid comment.

At the end of the unit the L element is raised and written down, and the students comment on the relationship of the L comments to the K and W comments. The class can then discuss whether they have fully explored the unit and what, if anything else, remains to be examined in the unit.

A constructivist teaching example

Supposing you wanted to teach your students how to do inquiry research for an upcoming unit. A constructivist approach would be to set-up a KWL chart to first determine what the class knows (K) about inquiry research. The W element would then guide you in what to show the class about how to do the research. You would then demonstrate the research procedure for the class. Following this the students would be assigned a sample topic to research while you monitor them, in their zone of proximal development, and provide feedback on their activity as their more knowing other. When they successfully

13

complete this, they are ready to undertake an inquiry research project on their own. During the research project you will remain available for student questions and feedback.

After they complete the project, you move to the L segment of the KWL chart and the class would discuss their new knowledge, and what more they might need to research. During the ZPD phase and the actual inquiry research project you would be alert to variations in student approaches to the activity and encourage them as long as the student approaches are valid variations on what you demonstrated. Metacognitive questioning will help you understand why students are doing things in a particular way. The L segment of the KWL chart will show student differences in what was learned in the inquiry project. Here is where the differences in student background and knowledge become apparent and how the new knowledge has been treated. It is also where you will again employ metacognitive questioning to draw out student thinking.

Conclusion

The constructivist approach can be used with all teaching suggestions in this textbook. The key elements are: good motivation to stimulate the students' curiosity, allowing the students to explore the topic, sufficient resources to do so, encouraging student interaction, cooperation, and discussion, and providing a class atmosphere in which students feel free to question, criticize and challenge ideas and assumptions. Here you will guide your students through feedback and suggestions rather than continually instructing. You will also be aware that how the students view the subject matter is critical to their learning, and that there will be variations in their learning and the way they make use of their new knowledge.

Points to Consider

1. With a small committee of your colleagues (3-6) prepare a KWL chart. Note what you have learned about constructivism, what more you would like to learn about constructivism. Then research this information and report back to committee what you have learned.

2. With the committee formed for item #1 above, select a topic and make a list of how a transmissionist would teach this topic and another list of how a constructivist would teach this topic. Are there any circumstances where a transmissionist teaching procedure maybe of value? If so, why?

3. Outline how you would teach a unit about the history of your province using a constructivist approach. Make a list of six objectives of the unit and how they contribute to the students' learning because of the constructivist approach.

14

4. Think back to your elementary and secondary school years. Were any of your teachers constructivists? What elements of their teaching do you recognize as constructivist? If none of your teachers were constructivists, select one of them that you remember and speculate how her or his teaching could be transformed into a constructivist procedure.

Internet Resources

This site provides information on the use of KWL charts.

Reading Quest.org http://www.readingquest.org/strat/kwl.html. Accessed October 17, 2013.

The following three websites provide an excellent reinforcement to this chapter with three different discussions about constructivism and together provide a workshop on the topic of constructiivism:

Constructivism as a Paradigm for Teaching and Learning site is an Educational Broadcasting Corporation workshop on constructivism. It is well worth examining. http://www.thirteen.org/edonline/concept2class/constructivism/index.html Accessed October 17, 2013.

Elements of Constructivism site is a University of Saskatchewan College of Education site developed by graduate student Bonnie Skaalid. http://www.usask.ca/education/coursework/802papers/Skaalid/index.html Accessed October 17, 2013.

The Practice Implications of Constructivism site is an SEDL Letter (Southwest Educational Development Laboratory) discussing constructivism. http://www.sedl.org/pubs/sedletter/v09n03/practice.html Accessed http://www.sedl.org/pubs/sedletter/v09n03/practice.html

You will also find the on-line sites in the Bodrova and Piaget citations noted below to be of value.

Sources cited and additional resources

Conestoga College. "Mike Holmes Wows the Crowd at Conestoga College." June 22, 2006. http://blogs1.conestogac.on.ca/news/2006/06/mike_holmes_wows_the_crowd_at.php Accessed October 17, 2013.

15

Elkind, David. Discussion of Piaget's Developmental Theory: An Overview. Davidson Films, Inc. 1989, ISBN: 1-891340-64-6

Galloway, Chad. "Vygotsky's constructivism." Emerging Perspectives on Learning, Teaching, and Technology. Michael Orey, ed. An official publication of the Association for Educational Communications and Technology. Continuous on-line wiki publication. This page was last modified 15:54, 10 December 2007. http://projects.coe.uga.edu/epltt/index.php?title=Vygotsky%27s_constructivism Accessed October 17, 2013.

Gibson, Susan E. Teaching Social Studies in Elementary Schools, A Social Constructivist Approach. Toronto : Nelson Education, 2009.

Henson, Kenneth T. Constructivist Teaching Strategies for Diverse Mid-Level Classrooms, My Lab School Edition. Boston : Allyn & Bacon, Inc. 2004.

Leong , Deborah, Elena Bodrova. Discussion of Vygotsky's Developmental Theory: An Introduction. Davidson Films, Inc, 1994, ISBN: 1-891340-62-X

Maxim, George W. Dynamic Social Studies For Constructivist Classrooms: Inspiring Tomorrow's Social Scientists (9th Edition). Toronto: Allyn & Bacon, 2010.

Montessori, Maria. The Montessori Method. New York: Frederick A. Stokes Company, 1912. http://digital.library.upenn.edu/women/montessori/method/method.html Accessed October 17, 2013.

Ogle, Donna M. "K-W-L: A Teaching Model That Develops Active Reading of Expository Text." The Reading Teacher. February, 1986. 564-570.

Piaget, Jean in Piaget's Developmental Theory: An Overview. Davidson Films, Inc. 1989, ISBN: 1-891340-64-6 http://www.youtube.com/watch?v=QX6JxLwMJeQ Accessed October 17, 2013.

Sunal, Cynthia Szymanski, Mary Elizabeth Haas. Social Studies for the Elementary and Middle Grades: A Constructivist Approach. 4th edition. Boston: Allyn & Bacon Inc. 2011.




16

Chapter 4

You Can't Teach Without Classroom Control

Why?

You can learn everything there is to teach about social studies, and indeed other subjects, but without good classroom control little or no learning will occur in your classroom. First you must plough and then you can plant. Classroom control, routines, discipline, and preparation are the ploughing, everything else is the planting.

Junior high school students present teachers with discipline problems a bit more difficult than those on the elementary level. This is due to the children's emerging sexuality, their more advanced intelligence, and their desire to explore and test their new found abilities such as the boys' strength, the girls' attractiveness, and their uncertainty concerning their new physical and social roles as they advance from childhood toward maturity. It is compounded by the youngsters maturing at different rates and the interactions that occur due to this.

What we have below are techniques for class procedures and discipline. They are what you would receive from me if you were my student teacher or in my introductory social studies course. These procedures are what teachers with well-run classes use and, probably like myself, came from experience in the school of hard knocks. What you find here are pragmatic ideas that will work very well for you. When you have your own class you will add to and modify what you have learned both here and in your teacher education courses to meet your students' needs and your own unique teaching style. And that is one hallmark of an experienced teacher.

How to begin

You may have done some student teaching and feel that you have experienced good classroom control. However, you came into a classroom where procedures and discipline were already instituted by your supervising teacher not you. You were merely a surrogate in that classroom without full authority. When you have your own class it is up to you to start from scratch to establish class control. This is no easy task. To do this you must begin at the first meeting of your class.

First, meet your students with a friendly but professional demeanour. You are establishing yourself with them as their teacher. A more relaxed demeanour can come later once the teacher-student relationship is established. As to the teacher-student relationship, I make mention of the words of one of my professors in graduate school, the late Dr. H. H. Giles of New York University, that the most important part of this relationship is the hyphen.

17

Student names

Second, learn the students' names as quickly as possible. You do this by promptly assigning permanent seats and making a seating plan. Once you have a name for each seat you address the students by name. This is critical for discipline. By calling a child by name the students know that you know who they are.

Class routines

Third, establish class routines. Experienced teachers make sure that the students know what is to be done for each part of the school day. This begins with entering the classroom, putting away their coats and books, behaviour expected before the class is called to order, opening exercises, if any, and the schedule of class activities, to procedures for lunch, recess, and dismissal. If you do not establish class routines you will find that you may have a disorderly scene on your hands since the children will establish their own routines. In my classes the students were expected to enter the class in a quiet orderly manner, and immediately hang up their coats (there was class wardrobe – some schools have a common coat room). They could then work at their desks or visit with other students and quietly chat with them until opening exercises. Following opening exercises, all desks were cleared for work.

Class participation procedures

The students should know what is expected for class participation. In my classes, the students remained in their seats unless there were group activities, project work, free time or inquiry activities. They did not call out, interrupt any speaker, and raised their hands if they wanted to be recognized. They were to respect every one who had the floor, and not to laugh or make demeaning remarks if they disagreed with anything. If they wanted to disagree or challenge something said or done, they were to wait until the person who had the floor finished speaking and raise their hands to be recognized. My students were also expected to stand when they spoke in order to give them continuous experience for public speaking and not have stage fright when they got up in front of others.

When you have a classroom discussion make sure that you compliment each student on his or her participation saying something like: Thank you for participating, Good work, Nice try, Wrong, but thanks for trying, or Wrong, but a good try. Even though the student gives you a wrong answer your positive attitude toward the student's participation will keep the student active in the discussion. How you run your class is up to you, but be consistent and maintain respect for all participants.

At the beginning of the term you will have to continually remind the students to follow the routines until they begin following them by themselves. This will take about one to two weeks. If your class routines

17A

are thorough, a substitute teacher should have no problems with routines while covering your class since the children will inform the substitute what to do during the school day. As to whether or not they try to drive the substitute crazy is another matter.

Class Discipline

The students should know the class rules. Whatever rules are established in your class it is imperative that they be enforced. Failure to enforce them will lead to a breakdown of class order. In addition they must be fairly and evenly enforced. If you overlook any infraction, it will be brought up to you when you do try to enforce it later: "But Mary did it and you didn't do anything – Not fair!"

A record should be kept of the dates and nature of infractions in case there is a need to approach the administration about certain students or report such behaviour to parents. I used a pocket notebook with a page for each student's name that allowed a quick record to be made. If the class was unruly and my students saw the notebook taken out, they immediately ceased any disruptive behaviour. However, entries should be made with discretion. This can become worthless if overly used.

One thing to remember regarding student discipline is to never send a student to an unsupervised area. This includes asking students to stand in the hall or sending them to an empty classroom. You are responsible if anything happens to the students including injuries, getting into mischief, or leaving the school and getting into trouble.

It is easy to get quite upset by some students' poor behaviour, but don't loose your cool. If you get too upset about it there is a danger that you may say or do something that you will be sorry for later. If you feel that you are losing it, then remain silent and step into the hall for a few moments until you calm down.

Sending students to the principal

You may have heard that unruly students should be sent to the principal's office. My advice is to avoid this as much as possible and to try to deal with the issues on your own. By sending students to the principal for discipline you have two strikes against you. First, the students see the principal as the main authority, not you, and the principal sees you as someone who is unable to control your class since you have to rely on her for disciplining your students. The principal has enough to do without being bothered with disciplining students unless the matter is a serious one such as a violent assault involving injury.

Physical punishment

There was a time when physical punishment such as strapping and caning were common. There are probably some school districts that still permit physical punishments. My advice is to avoid it even if it is permitted. If an adult who has the full force of the school system behind him cannot

18

control a youngster without committing an assault then something is terribly wrong, and not with the child. From a philosophical view, how does violence educate a child to behave properly? All it is is inflicting pain, and the child may behave only to avoid pain. This sounds like something out of Anton Pavelov's laboratory, and students are not lab rats. If we wish to inculcate our students to behave in peaceful ways and settle things without violence, physical punishment is hypocritical and counter productive.

You should also be aware that many parents and guardians strongly resent another person physically disciplining their children. Finally, any teacher who uses physical force or unnecessary touching can be set-up by angry students for false charges ranging from excessive force to molestation. The common sense rule is hands off other people's children unless there is an emergency situation that requires it.

Punishment with tests, reports and homework

Some teachers enforce discipline by inflicting tests, reports, and additional homework as punishment. Stay away from this. Reports, tests, and homework are professional activities for evaluation and learning. They are not tools for discipline. Their misuse for punishment only increases student dislike of them and defeats the purpose for using them. Mind you, it would not be amiss to assign a student to research and report in writing the reason for certain required behaviours. For example talking during a fire drill. Here the object is to reinforce the safety reasons for not talking as part of educating the student about required behaviour. And yes it could also be a homework assignment. In both cases, the student's work should be evaluated and graded.

While we are on this topic, please do not assign "lines" – the needless repetitive writing of the same thing over and over, e.g. "I will not talk during a fire drill" 100 times. What a brainless thing to do. Here is where an assignment of merit such as the above report can be of value.

Mass punishment

Some teachers will punish an entire class because of the actions of a few. This is especially common where something happens and the guilty party does not come forward to take responsibility and the other members of the class may know who did it, but will not speak up. Please avoid mass punishment. It is inherently unfair and dictatorial, especially to those students who do not deserve to be punished. However, you must be able to keep control of the class and maintain your authority in the face of such a situation.

19

In the situation above where someone has caused a problem and you wish to have the student come forward, tell the class that the honourable and courageous thing to do is for the person or persons responsible for the action to see you privately to discuss the matter. Heavily emphasize the honourable, courageous, and responsible aspect of such a meeting, then continue with the class activities. If the guilty party does not eventually come forward then the other members of the class are in the position to tease the guilty one about his lack of courage to come forward, and he probably will.

Detention

Detention can be a satisfactory discipline tool if properly used. Detention can be during school hours and after school hours. If you assign detention to a student and there is no supervised area for it to be served, then you must also stay to supervise the student. Also, if the detention is after school then you must notify the parents or guardians of the detention so that they will not worry if their child is late coming home. You must also be aware of any after school responsibilities that the student may have such as having to take a younger sibling home from school, and if the student must go home on a scheduled school bus. If the student misses her bus because of detention you are responsible for taking her home.

Given the above concerns how long should detention be assigned? I have found that even a detention of five minutes is effective. The fact that the punished student must remain in class while the others are dismissed and is seen by the other members of the class that she is still seated at her desk usually makes the point. It is brief, convenient for you, and works.

Positive motivation

Positive motivation can maximize good behaviour and should be part of your classroom. This can begin the very first day that you meet your students. Inform them that all students begin the term with "A" for conduct (or whatever is the highest conduct grade in your school). Tell them that this is the conduct grade every one will receive on their home reports as long as they continue to earn it with good behaviour. This gives them an incentive to want to avoid anything that would cause them to lose their coveted conduct grade.

Another positive incentive is to have weekly awards for conduct, participation, cooperation, and any other items you can think of, and distribute them at the end of the week. The award that I used was a parent letter, distributed on Friday at the last period, commending a student for one or more achievements and containing a statement such as "You have every right to be proud of your child's achievement." My students could either take the letter home with them or have them mailed in a school envelope to their parents or guardians.

20

Again this must not be overused or awarded if nobody meets the achievement standards.

This is a very powerful positive motivation and can make a difference to a child. One student was transferred into my class in the middle of the term from another school for assaulting a teacher. She was very quiet, withdrawn, extremely tense and did not participate. Because she was so quiet, after the second week in class she was given the conduct achievement letter. When she received it she couldn't believe it and took it to her desk and just stared at it with a happy look on her face. The following Monday she began to participate in class discussions and activities. She also began to show a very out-going positive dimension in her class interactions.

Child abuse

You have a duty to your students in loco parentis, a Latin phrase meaning being in the place of the parent to look after the well-being of your students. If you suspect child abuse you are required by law in most jurisdictions to report it to the appropriate government authorities. This is required even if you report it to your principal and you are told that the principal will report it. Unfortunately we have situations where a principal will not report this in order to avoid drawing negative attention to the school.

Self-fulfilling prophecy

If your students believe that you think they are well behaved they tend to live up to it. This is called a "self-fulfilling prophecy." At the first meeting of the class tell them that they enter your class with a clean record, anything negative that happened in previous years is not considered by you. As noted earlier in this chapter, tell the students that they all have "A" for conduct. As long as there are no conduct concerns this is the grade they will receive on their home reports. Most will measure-up.

Discipline privately

If you have to discipline students do not do it in front of the class. First, because you are humiliating them in front of their peers. Second, because the students may react negatively due to this humiliation and they become angry and defiant. You wind up with a mini version of Showdown at the OK Corral, and you really don't need that. If you must immediately discipline students take them into the hall and speak to them privately. Without the class as an audience the students respond in a more rational manner. I have found that you get an excellent disciplinary effect if you open such a private conversation with the statement adjusted for gender, "How come a nice boy like you is behaving like this?" In almost all cases the student is expecting an angry dressing-down and is surprised at being complemented by being called "nice." This technique puts the onus on the student to explain the incident and apologize. It also allows you to suggest ways of properly behaving to avoid such incidents in the future.

21

Students tend to live up to the expectations a teacher sets for them and if they know you have a positive attitude toward them they will act accordingly – in this case being "nice" in your class. This is another example of the self-fulfilling prophecy.

The non-responsive student

There may be a time when you call on a student to participate in an activity or answer a question and the student appears to ignore you. Do not assume she is deliberately being difficult. A student could be having a medical problem such as a mild epilepsy seizure, or some emotional problem that is causing distress. Your response will have to vary with the situation. For example, with the mild epileptic seizure it is best to do nothing and let it pass by itself otherwise you could trigger a more severe seizure. If the student appears to be moody, move on but gently check with the youngster after the class. To press the issue might cause an outburst. In general, avoid anything that could cause an unexpected confrontation unless it is a matter of health and safety.

Disciplining during teaching time

There will be times when you are teaching or the class is listening to a presentation or is involved in a discussion and a student is engaged in some inappropriate behaviour. You should not stop the class to deal with this, merely call the student by name and ask him or her a question about the proceedings. The student will admit that he or she does not know the answer. You reply in a polite non-hostile manner, "Please pay attention." The student knows that you asked the question because he or she was not paying attention, and will usually participate appropriately. Another technique is just to say "Mary, please see me after class," and make a short note to remind you to speak with her and go on with your teaching.

Parents and discipline

One of your best allies in dealing with a difficult student is the parent or guardian. A phone call informing them about poor behaviour will usually suffice. In some cases, it may be of value to bring the student with you to the phone. You can then ask the parent or guardian if she wants to talk with the youngster. If so you will see the look on the student's face as the other party says things that you would never say. However, with working parents try not to call too many times at their places of employment. You may have to contact them at home after hours.

Parent consultations during open school week, parent nights, and other scheduled times to discuss student accomplishments are very valuable. Here you can discuss in-depth student work and behaviour and make suggestions about improving them. But, it is very important to have positive things to say about every student.

22

Too often parents and guardians of difficult youngsters get a litany of woe about the student and this may negatively affect the home relationship and attitude towards the child. I remember one incident on a parent night that exemplifies this. A grandfather of one of my students immediately began complaining about his grandson's poor handwriting. I was curious why he began the conversation so negatively. It appeared that the other teachers had bad reports about the youngster, and he was getting ready to hear bad news from me. But he was told that in my class "Martin" was a very active participant, was excellent in debate and was a very good, forceful speaker. I mentioned that he had the ability to be a teacher or lawyer, and should be encouraged. I informed him that Martin's main problem was that he needed to apply himself to his studies and that's why his grades were low. If he worked at his studies, he could make something of himself. The grandfather paused for a moment and poignantly said, "Thank you for telling me this. I thought he was all bad."

Classroom atmosphere

Have you ever heard the term "You are what you eat?" Well, when it comes to your own classroom, your classroom is what you are. In his essay "The Over Soul" Ralph Waldo Emerson (1841) wrote, "That which we are we shall teach." A teacher's presence and personality will ordinarily dominate the classroom. For example, your vocal tones and body language are noticed by your students and can influence their discussions and attitudes. They may even use your tone and body language to decide what they think you like for an answer and tell you what you want to hear rather than their real personal feelings and beliefs. And if you don't like children or teaching (You have no business teaching if that is the case) or dislike the topic you are teaching your students will sense this and it will have a negative influence on student participation and classroom atmosphere. This is not conducive to learning. But if you are enthusiastic and excited about what you are doing and what the students are doing this will also be sensed by them because you will be enjoying yourself and carrying the class along with you. In the former instance students would probably not like being in class, but in the other they will usually want to come to class for the positive zap they get there.

Think through your attitudes and how they might be expressed in class and how they may affect the students. Consider any prejudices you may have that could come out in class or preconceived notions that need to be re-examined. Your good attitude is a very important part of student motivation for learning and conduct. As a classroom teacher you will have more of an influence on your students than most university professors have on theirs – including yours truly, because they are at a more impressionable age. Your classroom's atmosphere is an important dimension for guiding their attitudes toward education, values, and self-esteem. So remember Socrates' belief to "Know thyself," and try to be up-beat and positive with your students. It will pay-off in classroom participation and conduct.

23

Self-image

Your students' self-image is very important. If youngsters believe that they are not as good as others or are just no good, then their class work will probably reflect this attitude and be below their capabilities. After all why should they do their best when they believe that their best is not good enough? This is yet another example of a self-fulfilling prophecy. But here it is generated by the students themselves. You have a duty to try to improve the self-images of your students so that they will feel that they are worthwhile and capable. In the approximate ten months that you have them in your class you may be able to turn such youngsters around because they are so impressionable.

One technique to determine students' self-image is an essay done in class entitled "What Do I Think I'm Worth?" This is not to be graded, returned or seen by anyone else in class. If students write negatively about themselves you might privately discuss this with them or consult with school guidance personnel. One teacher found that a student wrote that he was no good because he could never be as good as Jesus. The youngster came from a very religious home and the matter was discussed with his parents.

Whenever youngsters whose work reflects a poor self-image do well or participate on a higher than usual level, be unstinting in your praise, but in a manner that will not cause embarrassment. Watch for these times. Be encouraging wherever possible and try to have the students realize that you think they are capable and that you think highly of them. Here again is the self-fulfilling prophecy at work.

Keep the class momentum going

You have probably heard the aphorism "Idle hands are the Devil's workshop." It certainly is true in the classroom. If the students have nothing to do they will find something to do and it may involve a discipline breach. This is a simple item to deal with. When you have an activity or project that some students can finish early, have something else that they can do until the others finish. When the class completes a learning activity, move promptly to the next one. This will avoid any downtime that may lead to problems.

Laughter helps

Sometimes discipline is helped by a bit of humour. This can occur when students engage in harmless fun at your expense, For example, when I turned to write on the board, I heard my Grade 8 students repressing laughter. When I turned around the class was busy writing, although some had smiles on their faces. I turned back to writing on the board and the laughter started again, This time I checked the class from the corners of my eyes while facing the board and saw one young lady looking in my direction with a pickle sticking out of her mouth. As I turned to the class she sucked the pickle back into her mouth. Now that I knew this, I used it to keep the class laughter going by turning every so often with a faked look

24

of concern on my face. A few minutes later I completed the copy work faced the class and called on the girl with the pickle to read a few lines. She then began to make strange noises as she could not talk with the pickle in her mouth. At that point the class broke into hysterical laughter, and I told her to chew-up the pickle and swallow it. The students seeing I had called on her and the smile on my face then began to call to her, "He knew it." Following the pickle swallowing she read the material and I thanked her for reading it. We all had a bit of fun and the matter was over.

Now if this had happened with another teacher there is a possibility that it would have been treated as a discipline infraction and could have turned into an angry confrontation. The moral for this is: try to keep things light, don't take yourself too seriously and never allow a student to be the butt of any sarcastic (Kelly 2010) or malicious humour.

The need to stay serious

There will be times when students will do or say something that is hilariously funny, but you must not laugh since it requires a cautionary word or even some disciplinary action. Usually such things involve student interactions. To laugh or even smile will weaken your attempt to deal with the matter and may even cause offence especially if what happened was an insult to another student, or worse, another teacher. I faced this latter situation when a student in my class pinned an obscene note on the back of the jacket of one of the their other teachers. His note on the section sheet, which was used by the other teachers to report on the class during their period, was to hold my class before lunch dismissal. He came to our room very angry and stated what had happened. At that point he took out the note which had "f... you" written on it, held it beneath his now very red and sweaty face and said loudly and emotionally, "And I'm a grandfather!" The student who did this was wrong, but this incident caught me totally by surprise, and yet in front of my class. I had to use much self control not to laugh. I was able to affect a frown and said in a stern voice "I will deal with this when the class returns – class dismissed." Thankfully the other teacher also left then. It would have been a disaster if I hadn't controlled myself.

A final word

When you stand before your first class, or indeed any new class, be aware that the students will attempt to test you. They will see what they can get away with and how you will act if the class is misbehaving. During your first year of teaching it will be a learning time for you. The students will try all the tricks they know to bug you. But don't get despondent that first year if the going gets tough. The second year will be a breeze since you will know how to deal with all these testing tricks.

24

Points to consider

1. Try to speak with several teachers from different schools. Ask them how they prepare for their first meeting with their classes and what they do when they meet the students. Make notes of their answers and compare them. See if any the teachers had some things in common. Why do you think this was so? Did any of them have some ideas that you may use with your future classes? What was so good about these ideas? Would you modify any suggestions the teachers mentioned to you? How?

2. Think back to your pre-university school days. Were there any teachers who made a positive impression on you such that you enjoyed being in their class? Consider what it was that made their class atmosphere so positive. Can this be of value to you in your classroom? If so, how? If not why not?

3. Again, think back to those pre-university school days. This time consider any teachers who may have made their students very uncomfortable. What did they do to make their students feel this way? If you were these teachers' principal what suggestions would you make to improve their classroom atmosphere?

4. Form a committee with three to five of your colleagues. Discuss what you would do if a recent immigrant student was assigned to your class and created a serious discipline problem by continually acting out. You find that he has emigrated from a dictatorship where the schools are very strict and corporal punishment is continually used. It appears that he is taking advantage of the relatively liberal school system found in Canada and believes that since there is no corporal punishment he can act any way he wants. How will you deal with this situation?

5.Discuss the following with your committee. You have received permission to observe an experienced teacher who is noted for good classroom discipline. What elements of discipline will you be looking for? What aspects of the class atmosphere would you want to explore with this teacher to understand how he keeps class control? What questions would you prepare in advance for this experience both for observation and discussion with the teacher?

Internet Resources

Many sites dealing with discipline are commercial ones for sales of books dealing with discipline and classroom control. One very good site is Melissa Kelly's Top 10 Tips for Classroom Discipline and Management. It is worth browsing for additional ideas and will also reinforce many of the ideas found in this chapter. http://712educators.about.com/od/discipline/tp/disciplinetips.htm

25

Sources Cited

Emerson, Ralph Waldo. "The Over-Soul," from Essays: First Series (1841) see paragraph 21 at this site http://moonchalice.com/emerson_oversoul.htm Accessed October 20, 2013..

Kelly, Melissa. Top 10 Tips for Classroom Discipline and Management. About.Com: Secondary Education. http://712educators.about.com/od/discipline/tp/disciplinetips.htm Accessed October 20, 2013.

Additional Resources

Materials on discipline are numerous and new items are published regularly. Most overlap each other and some may reflect experiences noted in this chapter. The best learning experience is to watch an experienced teacher who has a difficult class.

The items you find in this chapter were developed by me when I taught in a New York City inner school. One administrator referred to it as an educational disaster zone. We had 18 Grade 6 classes. One year all students on this grade level who were too difficult for the other teachers to deal with were assigned to my class. Keeping control of these young people while teaching them was obviously difficult. But it helped hone the procedures you have found here, and they worked as well for my Grade 9 students as they did with the Grade 6 students. However, if you wish to explore this topic further I recommend a visit to your education library and browsing in the stacks for a text on discipline that may interest you. Of course there is the Google search for class discipline which may turn-up some additional information.




26

Chapter 5

Becoming an historian – An introduction

A skeptic might ask: "An historian? Why teach about being an historian? History has so many interesting and attention getting stories. Why not just teach our students about history, what the curriculum requires, and how to appreciate it? Let's learn to teach history better and how to motivate our students. And that should be enough."

Really? Any teacher who feels this way is certainly a cut above the average. But being a cut about the average is not a standard for excellence. Excellence in history teaching involves going to the soul of the discipline by looking between the lines of what is written as history: maintaining a healthy skepticism about conclusions, challenging assumptions, considering alternative viewpoints, critiquing the adequacy and validity of evidence, exploring for new data, suspending judgment until all avenues relating to a problem have been examined, and being able to come up with and test alternate conclusions. To know how an historian works is to empower your students – it is critical thinking on steroids. And it is a skill that they can take with them and apply for the rest of their lives.

Perhaps one of the most vexing issues about studying history is the politics of history. Who writes the history tells the story, and usually the voice of the historian is that of the power structure of the society. In the former Soviet Union the names of people would suddenly disappear from reference books. Incidents would be crafted to the government's policy, for example, the Ukraine famine of the 1930s – the Soviets claimed it didn't happen. The same applies to the Turkish government's refusal, to this day, to acknowledge responsibility for the killing of Armenians in the early 20th Century. And right here in Canada, women, First Nations people, and other minorities were virtually ignored in an earlier generation of history writing.

How do historians work?

An historian is an academic detective. Historians must decide what is the situation by examining the evidence, deciding on its validity, determining if it is true, considering theories about its implications, sorting conflicting views, watching for bias and fraud in the evidence, and bringing the lessons of the past to present situations. Similar to a detective, historians maintain a skeptical attitude and keep an open mind about their investigations. Nothing is accepted at face value but is subject to criticism and examination to determine its worth. The following are some things that historians must consider.

Primary and secondary sources – A primary source is one that is directly associated with a particular event such as a participant, an eyewitness, or a document, sketch or photograph, film, or video

27

produced by such people, or any other artifact directly related to the event. Secondary sources are items such as articles, books, or videos by another person about a particular event or period in history who spoke with a participant or eyewitness or researched the participant's primary sources. The reliability of the source is also of concern. For example, the recollections of an eyewitness in old age or many years after an event would be subject to additional scrutiny, as would a biased witness' views.

Authenticity – Here is where the historian must determine if the sources are original. This deals not only with forgeries of documents and artifacts, but claims of those who purport to be someone whom they are not. The Anastasia case is a classic example of the latter. This case dealt with a person who claimed to be a surviving daughter of the last Czar of Russia. The Anastasia claim was finally resolved when DNA evidence showed that the woman who presented herself as Anastasia was an impostor (Levy Guyer N.D.).

Internal and external criticism - Similar to a detective historians rely on evidence to prove authenticity of documents and artifacts. Suppose a document is claimed to be an original letter from U.S. President John F. Kennedy to Marilyn Monroe. How do you determine that this is not a forgery? Historians use what are called internal and external criticism. Internal criticism is examining the document for items such as spelling, word meaning, word usage, syntax, and slang – do these items reflect the usage of the time the document was written? External criticism is the examination of the paper, ink, evidence of the writing implement used, type style if a printed document, and any other aspect of the document dealing with its physical characteristics. In the case of the alleged Kennedy-Monroe letter, it was determined that it was a forgery. Upon examination it failed the external and internal examination. The letter was written on a self-correcting typewriter, but such typewriters were not available in that period, and also had a ZIP code (U.S. postal code), but ZIP codes were not in use then (Dowd 1997).

Truth – What really happened? Was something documented with bias, and if so, why? For example in English history Richard III, the last Plantagenent king, was considered a villain, but he apparently was not. His story was written by Tudor historians who falsified events in order to legitimize the Tudor dynasty (Costain 1962, 374-423). This is also an example of a source being authentic but not true. You can even have a document that is authentic, true, and still be a falsification of history. For example, you can write a paragraph about Adolph Hitler that makes him appear as a very decent and socially concerned person. All you have to do is not mention any negative things he advocated or did. The facts are all true, but the impression it leaves is historically untrue. This is also the essence of some types of propaganda.

Meaning of words - One of the detective problems that an historian has to deal with is that the spelling of words can remain the same but the meanings can change over a period of time. For example, in our own era, the word "boot" originally referred to a type of foot wear, or to kick someone or something. Today it also refers to starting up a computer. When you read the King James Bible and come across

28

terms such as "day of rest" or that on the Sabbath there is to be no "work" what was meant by "rest" and "work" 3500 years ago? Do they mean the same as they do today? And what about the possibility that some words in the Bible were incorrectly translated, for example "Thou shall not kill" – the word "kill" appears in the Hebrew Bible as "murder" (Hertz 1968, 299) or that some English words used in the 17th Century translation of the Bible have changed over time?

Written and oral materials – There is a tendency among some to use only written materials without realizing that there may be oral information bearing on the situation. For example, First Nations people rely on oral tradition passed down from generation to generation. To ignore this is to miss valuable information when dealing with their history and to risk misinformation since most written historical materials regarding First Nations were written by others and may contain inaccuracies based on ignorance, stereotypes and prejudice.

Theories: confirming and disconfirming – Historians formulate theories about the subjects that they are studying when they have sufficient information. For example, suppose someone is studying the dispersal of the Hebrew tribes by the Babylonians in 587/586 BCE (Encyclopedia Britannica, Judah, 2009). This person hypothesizes that one of the tribes was sent to a location somewhere east of the Indian sub-continent and that there is a local tribe of indigenous people there wearing fringes on their clothes. In the Bible, Numbers 15:38, the ancient Hebrews are told to have fringes on their clothes. Because of this it is claimed that these people are the descendents of the Hebrew tribe in question. This researcher claims that because these people are wearing fringes it validates his hypothesis. However, this claim is weak since no disconfirming hypotheses were examined. What other factors could have influenced these people to wear fringes on their clothing such as fashion, another religious tradition, or copying the use from another source? In fact are the fringes used by these people in any way similar to those used by the ancient Hebrew tribes? And if not, why? These questions present grounds for disconfirming hypotheses.

Class projects for young historians

Interviewing a person of historical interest - An interesting class project is to interview someone who can provide historical information. It need not be a prominent individual rather one who has lived through a particular era or situation and can talk about the events as they saw and experienced them. Subjects can be older family members and neighbours as well as community members who have experienced various events. Such people can speak about military service, humanitarian aid programs, natural disasters, political participation, social changes, impact of technology, and cultural interests among others. The objective of the interview is what they have experienced. The interview can be done with audio or video recording or traditional note taking. The projects can be done as a whole class project

29

or as individual student projects. Remember that some things may be forgotten, mixed-up, or be inaccurate with older persons because of the length of time between the events being discussed and now.

The interview should begin with the date, name of the person being interviewed, and the name of the recorder. A list of questions should be given to the interviewees in advance. If there is a problem with any questions they can address it and the students can modify or eliminate them so that the interview will move smoothly.

First, begin the project by selecting a topic such as an historical incident or a particular era. Second, select the person to be interviewed. Third, prepare the questions to be asked. Fourth do the interview. Fifth reflect on the interview and determine what has been learned and the significance of it.

Note that the class can also prepare questions for earlier past historical individuals such as Sir John A. Macdonald and discuss the relevance of such questions for an historical inquiry of that era which can then be undertaken. This can also be done as a hypothetical activity using a person of current concern in the media with whom the class would probably not be able to interview, such as the prime minister of Canada or the president of the United States, to elicit information about the events in which they are involved. The class could then hypothesize about what might be happening based on the variety of answers that could be given.

Garbage - Archeologists find that old garbage dumps (called middens) provide much information about earlier people. The materials found in them reflect what the people of that era used and allow the archeologists to get an idea of how these people lived. Your class can role-play archeologists of the future examining our society by dumping and examining the class' trashcan. What does the material in the can tell these future archeologist about our society?

Coins - Archeologists also examine coins for the information they contain. Coins usually have an image that can be either a ruler, deity, or an image or scene of importance to that society. There may be a date on the coins showing the numerical system used. The way the coin was made also reflects the society's metallurgical technology.

Examine a current coin such as a dime the way an archeologists would: what does it tell you about Canada of today? Questions that can be raised are: who is the woman on the obverse of the coin, what is the significance of the boat on the reverse, what does the boat signify about the maritime technology, what languages are used, is there a numerical system on the coin, what is the quality of this civilization's metallurgy technology, what could be hypothesized about this civilization's technology to make tools and weapons?

30

Writing history – Two types of historical projects for students are chronological and exploratory. The chronological study presents a chronology of events that can examine causes and implications. The exploratory study attempts to clarify what happened, seek alternate views, develop new hypotheses, find new materials, rebut previous conclusions, and challenge evidence. Chronological and exploratory studies are not mutually exclusive and can overlap. Students should maintain a healthy skepticism toward everything in the project. This does not mean carrying a chip on their shoulders but to have an open mind and an inquiring attitude.

Elements of an historical project

A class or individual historical project involves listing possible topics, selecting one or more or them, determining the purpose of the study, considering the feasibility of the topic in particular the available resources, estimating the time it will take, estimating any costs, and at the conclusion reflecting about what has been found and their implications.

Students can write history about their family, the community, an organization, a business, an architecturally interesting local building, a natural disaster, and important community events among other topics. There is really no limitation on topics other than the availability of resources.

The study can involve items such as original documents, photographs, interviews, print and video media and archival information. These resources can be analyzed, their historical value determined, and the students can develop hypotheses based on them and use the study to test the hypotheses.

A project example – family history

Here is an example of such a study showing choice, purpose, feasibility, time, costs, and reflection. Suppose Mary wants to do an historical study. She has many choices, but decides to do an historical study of her great-grandfather Robert Jones. She wants to do this because he was the first generation of Canadians in the family and she wants some record of his life. From this she can learn why he came to Canada and prepare a family tree that extends from the country of emigration, Northern Ireland, to the current generation in Canada. The topic is a feasible one since her father, and paternal great-grandmother are available for interviews, and her great-grandmother has kept all of her husband's papers and documents. Great-grandmother Jones is also a primary resource having emigrated to Canada with her husband. Since everything needed is available the study can be done in the time available for project deadline and there will be no costs associated with it. The project will be a chronological study but will also have some exploratory elements.

31

Mary is aware of some aspects of her paternal grandfather's story but there are many gaps that have to be filled and the history of her great-grandfather documented. She hypothesizes that the family moved to Canada to improve their lot as had many before them.

After interviewing her father and great-grandmother and examining all the materials her great-grandmother provided her Mary reflects on what she has obtained. She is able to write a history of her great-grandfather and construct a family tree. Previously she had assumed that her great-grandfather had moved to Canada to be able earn more and improve his family's life. Mary finds that the family was well off in Northern Ireland and this causes her to reflect on the possibility that there may have been another reason. She pursues this with her great-grandmother. Her research uncovers that the move was motivated by the political troubles in Northern Ireland and the fear that her great-grandfather's outspokenness had made remaining there unsafe. He believed in non-violence to settle the political problems between Ireland and England and militants had made threats to him. Great-grandmother Jones had never spoken of this before. This is can occur where something distressing has occurred. Many who experience extreme situations of violence or fear don't wish to relive them by talking about them. So Mary completed her project as planned and in the process learned something new about her great-grandfather' move to Canada.

A second project example – criticizing written materials for content and voice

An interesting class history project is examining old history textbooks. In this project look for:

1. Changes in the curriculum. What was the history curriculum like based on what is in the text? How does it differ from the current history curriculum? Why did these changes occur? If the older curriculum was taught today would there be any problems? What would they be?

2. The voice used. What part of society does the narrative voice represent? Is there mention of women, minorities, First Nations people, and foreigners? If so how are they treated? If they are not mentioned, why not? Does the voice of current history textbooks differ from the older textbook? In what ways? Why?

3. Reading audience. What type of people were expected to use the older textbook? How was it supposed to meet their needs? Was there a national agenda expected to be followed by the readers of this text? Is there a national agenda expected to be followed by students of today? Is this new agenda in current history textbooks? If there is, how does it differ from the earlier agenda?

32

Your students can select any Canadian historical topic in the textbook. They then determine whose voice is used to describe it. Have them rewrite the topic with the voice of an aboriginal woman, a recent immigrant, an inmate in a prison, and a member of the clergy – your choice of religion and denomination. The students would then compare the difference. The class then discusses how this shows that history is subject to the interpretation of who writes it.

Deception in history

Watch for things intended to deceive others - A major example of this is "Grey Owl." He was a best selling nature author who represented himself as a First Nations person and is credited as being one of Canada's major environmentalists. But he was really Archie Belaney an Englishman who was an Indian "want-to-be." He fooled almost everyone including King George VI (The Canadian Encyclopedia on Line 2009). More recently Edgar Dewdney, lieutenant-governor of the old Northwest Territories and later British Columbia, was found by Regina writer C.J. Cooney to have fabricated his background to hide the fact that he came from a humble background. His falsifications were designed to help him advance socially and politically. Professor Brian Titley an expert on Dewdney at the University of Lethbridge, notes that this "shows that history is always a work in progress and is subject to constant revision and reinterpretation" (Boswell 2009, A9).

Such individuals as Belaney and Dewdney make for interesting class discussions concerning the impact these people made on history and what might have happened if they were exposed during their lifetimes. Your students can also discuss the motivation and ethics of such behaviour, and the implications for others, for example, if someone represented himself as a physician or airline pilot without the requisite qualifications.

There is so much more that can be written about becoming an historian. This chapter merely introduces some basic ideas and relevant projects to encourage the students to go beyond the mere written page. Hopefully it will open their eyes to realize that as Brian Titley noted earlier in this chapter, "…history is always a work in progress and is subject to constant revision and reinterpretation." If your students leave your class with a heightened skepticism and curiosity about history you will have done your job in pointing them in the right direction.

Points to consider

1. Examine your jurisdiction's history or social studies curriculum. Select one grade level and pick a topic that lends itself to using primary resources. Make list of such primary resources. Determine which, if any, are suitable for the age level of the students.

33

2. With a group of your peers note the topic, the resources, explain why these resources are appropriate, and list your criteria for their suitability. Does your group have any other suggestions or constructive criticisms of your presentation?

3. Form a group of six and break into teams of two. Each team will take a different grade from seven to nine. The teams will outline a mini-unit about how historians work. The unit will have a motivation for the students to start the unit and a culminating activity. The teams will present their units to the group and discuss and critique each unit.

4. You wish to teach about the importance of truth in history to a Grade 9 class. Prepare a list of resources to teach about how the Soviet Union attempted to hide the Ukraine famine of the 1930s. Outline how you would teach about this cover-up to that class and how you would emphasize the importance of truth.

5. Examine the junior high school history or social studies curriculum in your jurisdiction with a small committee of your colleagues. Select an historical character of interest and prepare a list of questions that an interviewer of that era could have asked. How would the answers to these questions have helped to learn about this person? Do the same for a person of current interest in the media, and note how the questions would help to learn about the events with which this person is involved.

6. A student in your Grade 8 class has encountered Holocaust denial material on the Internet and has raised the issue of denial in class. How would you deal with this student so that he or she could apply the concept of disconfirming hypotheses to the alleged evidence of Holocaust denial. Warning – an angry response from you will only fuel the belief that you are part of a conspiracy to hide the "truth" about the Holocaust.

7. With a group of not more than six members select any topic in your jurisdiction's junior high school history or social studies texts and determine whose voice is used to describe it. One of the projects mentioned in this chapter has the students rewrite a topic in other voices. Discuss what problems the students would have doing such a project. Determine how to guide them to overcome these problems.

Internet Resources

The historian as detective

The introduction to this chapter mentioned that historians function as academic detectives. There is a website sponsored by Canadian Heritage that is actually dedicated to that called "Great Unsolved Mysteries in Canadian History." This is a unique Canadian history site to learn about history as a cold case file. Students are presented with actual Canadian criminal cases from the past and the historical resources associated with them. They can examine the resources and decide whether justice has been done. There are additional materials about history that are well worth examining by both students and

34

teachers. The site is found in the Canadian Social Studies Super Site in History and Historical Pictures.

Sources Cited

Bosell, Randy. "19th –Century Statesman Debunked As Fraud." Edmonton Journal. September 16, 2009." A9.

Chandler, Prentice T. "Academic Freedom: a Teacher's Struggle to Include 'Other' Voices in History. (Viewpoint essay)." Social Education. October 1, 2006.

Costain, Thomas B. The Last Plantagenets. Garden City, N.Y., Doubleday. 1962.

Dowd, Maureen. "Liberties; J.F.K., ABC and Me." The New York Times. September 27, 1997. http://www.nytimes.com/1997/09/27/opinion/liberties-jfk-abc-and-me.html Accessed October 22, 2013.

Encyclopædia Britannica. "Judah." from Encyclopædia Britannica Online: 2009 http://www.britannica.com/EBchecked/topic/307146/Judah Accessed October 22, 2013.

Fielding, John. "Engaging Students in Learning History." Canadian Social Studies. Winter, 2005 http://www2.education.ualberta.ca/css/Css_39_2/ARFielding_engaging_students.htm Accessed October 22, 2013.

Hertz, J.H. The Pentateuch and Haftorahs. 2nd ed. London: The Soncino Press. 1968.

Hicks, David; and Peter Doolittle, E. Ewing. "The SCIM-C Strategy: Expert Historians, Historical Inquiry, and Multimedia." Social Education. April 21, 2011. http://www.historicalinquiry.com/publications/scimStrategy.pdf Accessed October 22, 2013.

Kohlmeier, Jada. "Experiencing world history through the eyes of ordinary women." Social Education. November 1, 2004.

Lemisko, Lynn Speer. "The Historical Imagination: Collingwood in the Classroom." Canadian Social Studies. Winter, 2004 http://www2.education.ualberta.ca/css/Css_38_2/index38_2.htm Accessed October 22, 2013..

Levesque, Stéphane. "Discovering the Past: Engaging Canadian Students in Digital History". Canadian Social Studies. Summer 2006 http://www2.education.ualberta.ca/css/Css_40_1/index40_1.htm Accessed October 22, 2013.

35

Levy Guyer, Ruth "Research in the News: Tales From the Crypt." National Institutes of Health Office of Science Education. N.D. http://science.education.nih.gov/home2.nsf/Educational+ResourcesResource+FormatsOnline+Resources+High+School/7B03A00B7B8D9EA685256CCD00749BD5 Accessed April 21, 2011. (No longer available on-line).

Myers, John. "Doin' the DBQ: Small Steps Towards Authentic Instruction and Assessment in History." Canadian Social Studies. Winter, 2005 http://www2.education.ualberta.ca/css/Css_39_2/index39_2.htm Accessed October 22, 2013.

Osborne, Ken. "Voices From The Past - Primary Sources: A New Old Method of Teaching History." Canadian Social Studies. Winter, 2003 http://www2.education.ualberta.ca/css/Css_37_2/index37_2.htm Accessed October 22, 2013.

Osborne, Ken. "Voices From The Past - Teaching History through Sources: 1907 Style." Canadian Social Studies. Fall, 2003 http://www2.education.ualberta.ca/css/Css_38_1/index38_1.htm Accessed October 22, 2013.

Sandwell, Ruth. "The Great Unsolved Mysteries of Canadian History: Using a web-based archives to teach history." Canadian Social Studies. Winter 2005 http://www.educ.ualberta.ca/css/Css_39_2/ARSandwell_unsolved_mysteries.htm Accessed October 22, 2013.

Schur, Joan Brodsky. "The Baghdad that was: using primary sources to teach world history." Social Education. January-February, 2009. 15-22.

Seixas, Peter. "The Purposes of Teaching Canadian History." Address at "Giving the Future a Past" Conference, Association for Canadian Studies, Winnipeg, October 20, 2001. Canadian Social Studies. Winter, 2002 http://www.educ.ualberta.ca/css/Css_36_2/ARpurposes_teaching_canadian_history.htm Accessed October 23, 2013.

Swan, Kathleen Owings; and Mark Hofer. "Trend alert: a history teacher's guide to using podcasts in the classroom." Social Education. National Council for the Social Studies. March 1, 2009. 95-102. https://techtactics.wikispaces.com/file/view/Podcasts+in+SS.pdf Accessed October 23, 2013.

The Canadian Encyclopedia on Line "Grey Owl."2009 http://www.thecanadianencyclopedia.com/articles/macleans/grey-owl Accessed October 23, 2013.

Tupper, Jennifer. "We Interrupt This Moment: Education and the Teaching of History." Canadian Social Studies. Winter, 2005 http://www2.education.ualberta.ca/css/Css_39_2/index39_2.htm Accessed October 23, 2013..

36

White, Carol. "Discovering Your Place in History." Canadian Social Studies. Summer 2006 http://www2.education.ualberta.ca/css/Css_40_1/index40_1.htm Accessed October 23, 2013.




37

Chapter 6

Learning About Primary Resources for History Research and Writing

Evidence is needed by the historian not only to write about events but to hypothesize why they happened, their significance, and if there are alternative views. Documentation is fundamental to the discipline of history because it provides evidence. History without documentation is guesswork at best. The building block of documentation and, hence, evidence is the primary resource. In an earlier chapter primary resources were noted as first hand materials about what happened such as eyewitnesses' accounts, photos, film, audio and video recordings of the event as well as recollections later in life of the eyewitnesses. Primary resources can also include original documents, creative works, relics and artifacts (Dowson 2009)

Evaluating primary resources

Time and place; Author; Audience; Personalities and roles (be able to identify every person mentioned in the document and his/her role); Meaning and Purpose of the source/document; Content (be sure you understand all words and phrases, especially those that might have meant something different for the author); Allusions (events, etc. the author takes for granted the audience will understand); Assumptions and/or Bias.

Finding primary resources

Primary resources can be found in archival collections, libraries, museums, private collections and personal holdings. While these sources may be accessible to your students the Internet is a powerful and convenient tool to retrieve and examine copies of primary sources without the hassle of time-consuming visits to off school locations. It is especially a boon to schools distant from these places. Often, materials can be downloaded for evaluation, class discussions and project use. It is just a matter of accessing the appropriate site. To find primary resources on the Internet use search engines for the topic and include "primary resources" in the search box. Historical photographs can be found in sites specializing in such items. Again, use search engines for them, or go to sites such as the Canadian Social Studies Super Site which contain such URLs as well as archival sites with primary resources. Be aware that copies of primary resources on the Internet could have been edited or altered.

38

Evaluating websites regarding primary resources

You not only have to find the site, but also decide on its value. In addition the site may not be careful in presenting the material. The site should be examined for its purpose to determine if the any of the material has been dealt with in some way to affect its meaning so that it is used to present a particular side. The website should be balanced and not biased regarding the presentation of sources. Government and educational sites are usually reliable but government sources could be affected by propaganda (RUSA 2008).

Teaching about primary resources

Primary resources can be used for instruction and projects regarding history topics. Instruction can involve using the resources for motivation, teaching about how to recognize primary resources, how to find them, how to use them, and class discussions about their value.

Activities with original resources

1. Select any current event. Have the class list all possible primary resources, including people, that might be available concerning this topic. Discuss how these resources could be accessed and why they are of value to the topic for a historian.

2. Use your students as primary resources. Have your students list events for which they were primary resources such as a house fire, natural disaster, or other situations they may have participated in or witnessed. It can even be their impressions of what was happening around them and how people reacted when some important incident occurred. Discuss how their impressions would be of value to future historians interested in what happened.

3. Ask the class if their family takes pictures while on holidays and of family events. Initiate a class discussion on why these photographs could be considered primary resources for historians who want to examine the social history of the time that the pictures were taken.

4. Show the class a primary resource relating to Canadian history. Have the class determine why it is a primary resource and how it is historically valuable. Encourage the class to consider what other primary resources relating to the first one would give an historian more information about the issue and what the value would be of these additional resources.

39

Class projects

Projects associated with primary resources are: the preparation of questions for interviewing eyewitnesses, developing research question based on the results of the interviews, analysis of primary resources such as letters or diaries and again developing research question based on the analysis or commenting on their significance, developing procedures to search for and possibly find primary resources, preparing a personal document that would be considered a primary resource and noting its significance as a primary resource.

Students can plan the preparation of a hypothetical time capsule and determine what contents would be the most valuable primary resources for historians of the future. A hypothetical time capsule allows the class to select items that are only limited by their imagination. But if they wish to plan and construct an actual time capsule they will be limited by both cost and size. An actual time capsule does not have to be buried but only placed in a safe location. A buried time capsule must be made of properly sealed waterproof material. It is also necessary to provide attention markers to flag historians to be aware of it and to find it, unless it will be opened by those who created it.

Another project, done individually, is the listing of primary sources available for preparing a family history. The list could include, among other things, documents, letters, diaries, photos, videos and where they can be found. Care must be taken to avoid invading family privacy, and the materials should not be brought to school to avoid any loss or damage. The project can be extended to outline the family history noting which primary resources would be used for documentation. Students can have the option to actually prepare a family history.

Teaching with primary documents

It is one thing to teach history using secondary sources such as textbooks and the comments of historians about the subject being taught. It is another to go to the primary documents associated with the topic. These are the actual historical items and allow the students to go to the source of what they are learning about without any intermediary commentaries or opinions. They can then study these documents, come to their own opinions and then compare them with the secondary sources. It places the students in the role of historians rather than consumers of other people's views and adds another dimension of critical thinking to the topic.

When dealing with original documents the following should be addressed: document length; document legibility; archaic words and meanings; student reading and comprehension levels.

40

Document length –A short document of about a page would be ideal. Unfortunately some documents can be too long for student attention spans. This latter problem can be overcome by using excerpts linked by ellipses to condense the document while keeping true to its meaning (Wineburg and Martin 2009, 211).

Document legibility – If the document is very faded or stained, has difficult cursive writing, or archaic spelling such as using "f" for "s" or anything else that could make the document difficult to read, re-write the document. The students should have access to the original copy for comparison.

Archaic and new words and meanings – This can be overcome with a glossary if the document is used as is, or placing the meaning in parentheses after such words and phrases if the document has been re-written for legibility.

Student reading and comprehension levels – This is the teacher's biggest challenge. There can be younger students with superior reading and comprehension levels and older students with remedial reading concerns affecting their comprehension abilities. This will affect the documents selected, the amount of adjustment needed to use them in class, and how they will be used. There will be more emphasis on reading skills and word meanings where students have remedial needs. This can be a bit complex where there is a wide divergence in student abilities.

Wineburg and Martin (2009, 211) suggest adapting original documents for poor readers through focusing, simplification, and presentation. Focusing is the use of excerpts to reduce the document's size. Simplification is the modification of the wording, including syntax, complex sentences, and if necessary vocabulary changes to make it more understandable. Presentation is making the document look more attractive with large type and much white space around it. There is no reason why Wineburg and Martin's technique cannot be used for younger readers also. They vigorously defend their adaptation of original documents, noting that "To deprive students of such riches…limits their horizons… diminishes their chances to become fluent readers and thinkers, and ultimately informed citizens – which may be the greatest loss of all"(216).

Planning a unit with original documents

So now that you know how to teach with original documents let's see what it looks like to actually plan a unit. We will develop a unit on the "Persons Case," that dramatic incident in Canadian history that helped strengthen women's rights. The original document will be the Privy Council's decision deciding that women are "persons" under the British North American Act of 1867, and thus able to serve in the Senate.

41

The planning elements include studying the background leading up to the document, the persons involved, what the document contains, and the implications for Canada of the Privy Council's decision. The most critical element in all of this is the preparation of the document for class use.

By following the above section on "Teaching with original documents" the document can be modified for the class. It is over 6,000 words and contains some very advanced vocabulary. The document must be shortened and any vocabulary above the class level prepared for class instruction, and a glossary of the words provided for reference. You may have to use more simple vocabulary depending upon the class' ability.

An overview of the "Persons Case"

In 1921 the Montreal Women's Club proposed to Prime Minster Arthur Meighan that Judge Emily Murphy of Edmonton be appointed to the Senate (Bannerman, 1977, 213). But no woman was appointed by Meighan's administration. The problem of appointment related to the term "persons" in the BNA (British North America Act of 1867, now called the Constitution Act of 1867) who could be called to the Senate. Only men were considered persons for this purpose under the act. After a number of years passed without the appointment of a woman to the Senate, Judge Murphy began legal action for a ruling to determine the status of women as persons under the BNA Act.

Section 60 of the Supreme Court Act allows for a petition of five people to request a ruling of a constitutional point from the government (Bannerman, 1977, 214). She initiated the petition. The four other women who signed the petition with Judge Murphy, who was the first woman magistrate in the British Empire, were all prominent in the advancement of equality and rights for women. Together they would be called the "Famous Five" and remembered in Canadian history for their role in the Persons Case: Henrietta Edwards, the eldest at 78, was an author, journalist, artist, and legal expert. (Alberta Women's Secretariat, 1989, 5); Nellie L. McClung was a well known advocate for women's rights, a teacher, author, and social reformer; Louise McKinney was the first female elected member of a legislature in the British Empire and a social reformer who advocated justice for widows and separated wives; Irene Parlby was a member of the Alberta Legislature and was the second woman to be a cabinet minister in the British Empire serving as Minister without Portfolio from 1921 to 1935 (Alberta Women's Secretariat, 1989, 6, 7).

The government forwarded the petition to the Supreme Court of Canada. The procedure was that the petition was sent to the Prime Minister, it was forwarded to the Minister of Justice, then to the Governor General in Counsel, and then to the Supreme Court (MacLean, 1962, 1). The Court, on April 24, 1928, decided that women were not "persons" who could be called to the Senate under the BNA Act. Chief Justice Anglin stated:

42

"There can be no doubt that the word "persons" when standing alone, includes women. It connotes human beings -- the criminal and the insane equally with the good and wise citizen; the minor as well as the adult. Hence this propriety of the restrictions placed on its use in this section (of the BNA Act) which speaks of "fit and qualified" persons. The terms under which the qualifications of Members of the Senate are specified... impart that only men are eligible for appointment" (MacLean, 1962, 1, 3).

The Supreme Court held that where the words "qualified" and "fit and qualified" are used relating to persons it refers to men (The Edmonton Journal, April 24, 1928, 15).

The federal minister of justice Ernest Lapointe noted that the government was sympathetic to women being appointed to the Senate and that some way of amending the BNA Act would have to be devised. He claimed that the Supreme Court was interpreting the BNA Act "in the light of conditions existing in 1867" (The Edmonton Journal, April 24, 1928, 1,15). An editorial stated "Women exercise the franchise on the same terms as men and since 1921 they have had a representative in the house of commons, while others have been candidates for membership of that body. It would be absurd to deny them the right to a place in the other chamber" (The Edmonton Journal, April 25, 1928, 4).

In coming to its decision the Supreme Court of Canada appears to have been using English case law precedents in which women, especially married women, were non-persons regarding parliamentary and municipal franchise (Stone, 1979, 341, 345). Prime Minister Mackenzie King authorized Judge Newton Wesley Rowell to take the petition to the Privy Council in London (MacLean, 1962, 3). Prior to 1949 the Privy Council was the court of last resort for Canada.

The decision of the Privy Council on October 16, 1929 reversed the decision of the Supreme Court of Canada. The legal reasoning of the Privy Council turned on the interpretation of the word "persons" in the BNA Act. They noted that it relates only to men when it explicitly refers to men, otherwise it includes women: "the words 'male persons' are expressly used when it is desired to confine the matter in issue to men" (MacLean, 1962, 3).

The Persons Case Document

The decision of the Privy Council is over 6,000 words. The document as it appears below is 1,168 words and uses suggestions from the Wineburg and Martin (2009) procedure noted earlier to shorten it. New vocabulary is in bold and should be learned before the document is read. Bolded words should remain in the document along with a glossary for student reference. The glossary may be optional if students have entered the new words and their definitions into their notebooks.

43

I have taken the liberty of assuming a low student vocabulary level. With some classes you may have to substitute words and phrases more easily understood by them. In the document below only the words of the Privy Council are used. For publication purposes the document has been single spaced. It should be double spaced for student use.

The document can be read individually at home, and then paragraph by paragraph aloud in class. After each paragraph or section is read, the students can discuss its meaning and review the vocabulary.

The Privy Council decision

Reference to Meaning of Word "Persons" in Section 24 of British North America Act, 1867. (Judicial Committee of The Privy Council)

Edwards v. A.G. of Canada

[1930] A.C. 124

The judgment of their Lordships was delivered by Lord Sankey:

By sec. 24 of the British North America Act, 1867, it is provided that:

The governor general shall from time to time, in the Queen's name, by instrument under the Great Seal of Canada, summon qualified persons to the Senate; and, subject to the provisions of this Act, every person so summoned shall become and be a member of the Senate and a senator.

The question at issue in this appeal is whether the words "qualified persons" in that section include a woman, and consequently whether women are eligible to be summoned to and become members of the Senate of Canada.

Their Lordships are of opinion that the word "persons" in sec. 24 does include women, and that women are eligible to be summoned to and become members of the Senate of Canada.

The exclusion of women from all public offices is a relic of days more barbarous than ours, but it must be remembered that the necessity of the times often forced on man customs which in later years were not necessary. Such exclusion is probably due to the fact that the deliberative assemblies of the early tribes were attended by men under arms, and women did not bear arms. The barbarian tribes who settled in the Roman Empire and were exposed to constant dangers naturally preserved and continued the tradition.

44

Their Lordships now turn for a moment to the special history of the development of Canadian Legislature as bearing upon the matter under discussion.

It will be noted that in all the Acts the word "persons" is used in respect to those to be elected members of the Legislative Council, and there are no adjectival phrases so qualifying the word as to make it necessarily refer to males only…where women were expressly excluded from public office the problem would present no difficulty, but where instead of such exclusion those entitled to be summoned to or placed in public office are described under the word "person" different considerations arise.

The word is ambiguous and in its original meaning would undoubtedly embrace members of either sex. The fact that no woman had served or has claimed to serve such an office is not of great weight when it is remembered that custom would have prevented the claim being made... Customs are apt to develop into traditions which are stronger than law and remain unchallenged long after the reason for them has disappeared. The appeal to history therefore in this particular matter is not conclusive.…their Lordships do not think it right to apply rigidly to Canada of to-day the decisions and the reasonings...in different circumstances, in different centuries to countries in different stages of development.

The British North America Act planted in Canada a living tree capable of growth and expansion within its natural limits…It is in sec. 11 that the word "persons" which is used repeatedly in the Act, occurs for the first time. It provides that the persons who are members of the Privy Council shall be from time to time chosen and summoned by the Governor-General. The word "person" as above mentioned may include members of both sexes, and to those who ask why the word should include females, the obvious answer is why should it not. In these circumstances the burden is upon those who deny that the word includes women to make out their case.

It will be observed that sec. 21 provides that the Senate shall consist of 72 members who shall be styled senators. The word "member" is not in ordinary English confined to male persons. Sec. 24 provides that the Governor-General shall summon qualified persons to the Senate.

As already pointed out, "persons" is not confined to members of the male sex, but what effect does the adjective "qualified" before the word "persons" have? …Looking at the sections which deal with the Senate as a whole (secs. 21-36) their Lordships are unable to say that there is anything in those sections themselves upon which the Court could come to a definite conclusion

45

that women are to be excluded from the Senate.

Are there any other sections in the Act which shed light upon the meaning of the word "persons"? Their Lordships think that there are. For example, sec. 41 refers to the qualifications and disqualifications of persons to be elected or to sit or vote as members of the House of Assembly or Legislative Assembly ... This section shows a distinction between "persons" and "males." If persons excluded females it would only have been necessary to say every person who is a British subject aged 21 years or upwards shall have a vote.

Again in sec. 84 referring to Ontario and Quebec a similar proviso is found stating that every male British subject in contra-distinction to "person" shall have a vote.

Again in sec. 133 it is provided that either the English or the French language may be used by any person or in any pleadings in or issuing from any Court of Canada established under this Act ...The word "person" there must include females as it can hardly have been supposed that a man might use either the English or the French language but a woman might not.

…Parliament has set out in sec. 23 all the qualifications deemed necessary for a senator and it does not state that one of the qualifications is that he must be a member of the male sex.

From Confederation to date both the Dominion Parliament and the provincial Legislatures have interpreted the word "persons" in secs. 41 and 84 of the British North America Act as including female persons and have legislated either for the inclusion or exclusion of women from the class of persons entitled to vote and to sit in the Parliament and Legislature respectively, and this interpretation has never been questioned.

A heavy burden lies on an appellant who seeks to set aside a unanimous judgment of the Supreme Court, and this Board will only set aside such a decision after convincing argument and anxious consideration, but having regard …that the word "person" is ambiguous and may include members of either sex; that there are sections in the Act above referred to which show that in some cases the word "person" must include females; that in some sections the words "male persons" is expressly used when it is desired to confine the matter in issue to males…their Lordships have come to the conclusion that the word "persons" in sec. 24 includes members both of the male and female sex and that, therefore, the question propounded by the

46

Governor-General must be answered in the affirmative and that women are eligible to be summoned to and become members of the Senate of Canada, and they will humbly advise His Majesty accordingly.

Now that you have read the above, read the original at the Canadian Social Studies Super Site listed under both History and Historical Pictures, and Human Rights, or go to http://www.chrc-ccdp.ca/en/browseSubjects/edwardspc.asp and see how the gist of the decision was retained in the above copy and what was left out. You can also provide the students with a copy of the original for comparison.

Points to Consider

1. With two other colleagues pick a grade level and examine the curriculum for a single topic that lends itself to the use of primary resources. Determine the original resources that would be used and where they can be found.

2. Continuing with your colleagues, outline how you would teach the topic selected with the above primary resources.

3. If one of the primary resources is a photograph list the items that you would draw the class' attention to. What is the educational rational for each of the items you have listed?

4. You are teaching a unit on the Ukraine Holodomore. A student finds a photograph on the Internet showing a tragic scene relating to it. Another student says that the photograph is a phoney one since anyone can make-up anything they want with photo editing software. How will you deal with this?

5. Select a grade level of your choice and note all the Canadian history topics for that grade. In consultation with an archivist, subject specialist, or a librarian determine what primary resources are available for these topics and where they can be located.

6. With your committee formed for # 1 above, pick any original document that can be used to teach Canadian history on a grade level of the committee's choice. Decide if the document can be used

47

as-is or will need to be edited for class use. Provide the reasons for your decision if the document is to be edited. Be specific.

7. Edit a document found in #5 by reducing its size similar to what you saw in the above chapter.

8. Using the above edited document examine the vocabulary level and mark each word and phrase above the class' comprehension level. List these words for a potential glossary and teaching activity, and note what you would do with difficult phrases e.g. replacing them or teaching the class what they mean.

Internet resources

The Canadian Social Studies Super Site has archival resources with original documents and photographs including the National Archives of Canada and a University of Saskatchewan site with links to archival resources across Canada among others.

Using Primary Sources on the Web - This site operated by the Reference and User Services Association of the American Library Association is an excellent overview for finding and dealing with primary sources on the web. http://www.ala.org/ala/mgrps/divs/rusa/sections/history/resources/pubs/usingprimarysources/index.cfm

Introduction to the Study of History Reading a Primary Source

- Robert Brown at The University of North Carolina at Pembroke maintains this site for students in his introductory history course. It is brief, well written, and provides basic information for evaluating primary sources. http://www.uncp.edu/home/rwb/hst300q3.htm

Sources Cited

Alberta Women's Secretariat. The Persons Case. Edmonton: Government of Alberta, 1989.

Bannerman, Jean. Leading Ladies. Bellerville, Ont.: Mika Publishing Company, 1977.

Brown, Robert W. "Introduction to the Study of History Reading a Primary Source" The University of North Carolina at Pembroke. 2008. http://www.uncp.edu/home/rwb/hst300q3.htm Accessed October 24, 2013.

48

Dowson, Rebecca. "Primary Sources: Definition and Resources." Simon Fraser University Library website. 2009. http://www.lib.sfu.ca/help/publication-types/primary-sources/home Accessed October 24, 2013.

MacLean, Una. "The Famous Five." Alberta Historical Review. 10, 2 (Spring, 1962). 1.

RUSA Reference and User Services Association (A division of the American Library Association) 2008. http://www.ala.org/ala/mgrps/divs/rusa/sections/history/resources/pubs/usingprimarysources/index.cfm Accessed October 24, 2013.

Stone, Olive. "Canadian Women As Legal Persons." Alberta Law Review. 27, 2 (1979). 331- 371.

Wineburg, Sam and Daisy Martin. "Tampering with History: Adapting Primary Sources for Struggling Readers." Social Education. September, 2009. 212-216.




49

Chapter 7

Putting History to Work for You - Using and Developing Archives for Planning and Teaching with Original Materials

An archive is like an historical treasure chest. It is the repository of a variety of items containing material ranging from personal memoirs, photographs, documents and memorabilia, official government correspondence, minutes of meetings of government committees and various organizations. An archive can also contain business records, educational records, music, and items as diverse as menus from local restaurants, advertising displays, and audio and visual materials including photographs, phonograph records, audio tapes, recorded interviews, and reels of movie films and video media. There are government archives relating to national, provincial, and municipal concerns, as well as archives operated by organizations, businesses, media, and local interest groups. Archives can also be dedicated to a particular person if they are important enough. You might consider an archive the official memory of the subject with which it deals. When you are doing historical research an archive can be an invaluable resource.

An archive differs from a museum. A museum usually deals with objects and artifacts that are on public display. Sometimes museums may also have items of archival value.

Unit planning with archival materials

If you are contemplating developing an historical unit, archival material can provide much class interest. This includes items for motivations, initiating class discussion, providing a focus for group activities, and ideas for inquiry projects. You can provide a snapshot of the social, cultural, and technological aspects of an era with archival materials. For example, fashions of the era can be examined and discussed with photographs, mail order catalogues, and newspaper ads found in archival collections. You can also access information and photos about prominent people such as Louis Riel, Poundmaker, Emily Murphy, and Sir John A. Mcdonald.

Archives and inquiry

One of the beautiful things about using archival materials is that they get students away from a textbook approach to go right to original sources. Here is where students can apply their thinking skills to the analysis of such materials and decide their actual historical worth for their inquiry project. Developing an inquiry project using archives and archival materials is really no different than setting up a project that does not use such materials. The difference is that the students are using actual historical materials for their projects. What is important about preparing students for

50

archival inquiry is that the

students have to learn what an archive is and the type of materials it can contain. They also have to know where these archives are and how they can access them. One of the blessings of modern technology is that our students can obtain materials by accessing online archives using the Internet. This is the first generation that does not have to actually go to the archive in-person for many materials. By using archival materials in their inquiry activities students are involved in a realistic hands-on historical procedure.

Teaching about using archives

The following procedures can be used for teaching your class about using archives. First teach the students what archives are and what they can contain. Then have a class examination of an online archive e.g. the National Archives of Canada. You can select a demonstration topic with a person such as Poundmaker, or an event such as the trial of Louis Riel. Using the online search procedure (for the National Archives of Canada as an example) have the class search the topic and list what can be found. This would then be followed by a class discussion of the value of the materials found by the class. The discussion would continue with how the materials could be used in a report or presentation. Then assign each student a topic to research online at the National Archives of Canada and briefly report to the class about it. Remind the class that archives are only one source of information. This activity is an excellent preliminary to a field trip to a local archive.

Preparing a school archive

Preparing a school archive is an excellent activity for students to gain an in-depth understanding of an archive. It can begin with a class discussion of what could be in a school archive. Discuss each item raised by the students for its value and list it on the board. Once the list has been compiled the discussion should turn to where these items might be found and how to obtain them. This step could also be done in committee work with the committees reporting to the class. The next phase would be for the class to suggest people who could be interviewed for information about the school for the archive. At this stage you should consult with the principal about the project to obtain administrative cooperation and the possibility of the principal providing additional materials for the archive as well as suggesting additional people for interviews.

Ideas for interviews

It is one thing to prepare a list of people to be interviewed. It is another thing to know what type of questions to ask them. It is necessary to prepare a list of questions for the students to guide their interviews with each of the potential candidates. Divide the class into committees and assign each a candidate for them to prepare interview questions. Hold a class brainstorming session and list possible questions on the board. The students should concentrate on what the person might know about the school.

They should determine how long ago the person was active with the school to develop questions of how the school has changed and the good and bad things they remember about the school. Another aspect of the interview might be to find if this person knows anyone else worth interviewing such as old classmates and teachers and where they could be found.

The students should try to seek out significant events about the school, personal stories, how the students got along in earlier days, the nature of class instruction and how it is different from today's instruction, the type of textbooks used, school clubs, extracurricular activities, how holidays were celebrated at the school, school transportation, and the role of parents. See if the interviewee has any artifacts such as photos, old textbooks, report cards, notes and notebooks. If so, ask if the person is willing to donate them to the archive or will give permission to copy them.

Media used for interviews

The interviews can be conducted by making handwritten notes, audio recordings, and video recordings. Ordinarily audio recording or video recording would be the easiest and most accurate way to obtain the interview information. Whichever media is used the students should be familiar with its operation. Part of the familiarization process would be to actually use the equipment in simulated classroom interviews. It is highly recommended that if a camcorder is used that it should be placed on a tripod. Otherwise, a video interview will require at least two students to conduct the interview with one holding the camcorder while the other asks the questions. It will also allow for a steady image of the person being interviewed. It is extremely important for both audio and video recording that there is an adequate sound level so that the person being interviewed is clearly heard. If hand written notes are used the data should be legibly copied as quickly as possible after the interview and the person who was interviewed allowed to examine it for accuracy.

Storing archival materials

Once the archive has been assembled the items in it must be inventoried and carefully stored in a safe place. The storage location must be free of moisture, vermin, and damage from light. The principal could assign a location in the school, or the archive could be stored at the local school district office. Provincial or municipal archives could be contacted to see if they would add the school archive to their holdings. The latter would be the best option since official archives are usually equipped with state of the art facilities for the preservation of materials. This would include fumigating the items for vermin, and keeping the collection at optimal temperature and humidity conditions in a secured location. It would also assure a permanent location for the holdings and would be optimal for continued additions by interested donors and access by interested people.

52

An interesting project for the class would be to scan the materials and put them on the Internet. However, with some materials, such as personal items, written permission from the donors for this activity must be obtained since the donors have copyright to these items and Internet publication can violate this as well as privacy concerns.

Family archives

Preparing a family archive is an interesting individual project for your students. This is a private and optional project. It is not for your eyes or for class presentation. However how to prepare a family archive can be a class activity. This would entail a class discussion listing what would be in a family archive, who would be interviewed, the nature of the interview, the storage of the archive – in short a variation of the procedures used for preparing the class archive. The family archive is a practical review and reinforcement of the class' knowledge of archives, and gives them additional hands-on experience in history research.

Other archival materials

Often a treasure trove of archival material is lost when family members dispose of personal items that belonged to a deceased relative. Old business records, minutes of organization meetings, photographs, and correspondence among other things can be of value to provincial or municipal archives. They should be contacted about them. Perhaps nothing may be accepted, but sometimes this may result in items of historical value being saved – only the archivists will be able to make this determination. Something you may think is of little value such as an old photo of a street, storefront, or merchant at work can provide information of how the location has changed over the years and what you could see the people doing, their clothing styles, and what was offered for sale. Even contemporary photos have this value as time passes. Your local archivist can inform you what materials would be of archival interest. Archivists are also very appreciative of gaining new materials for their collections.

A final word

You can enhance your history instruction and your students can benefit from using original sources found in archival collections. This is the first generation of students who can access such quality materials at their fingertips and integrate them into their research and project writing. The information in this chapter will assist you in helping your students use such materials and will provide them with another skill that will be of value to them in the future.

53

Points to consider

1. Examine your jurisdiction's social studies curriculum with a group of colleagues. Make a list of topics where an archive can be used for resources.

2. Prepare a list of archives that are within travel distance from your location. Note what types of archives they are and what types of holdings they have.

3. Using the Internet run a search on archives. Examine the types of archives that the search reveals.

4. Choose a topic from your social studies curriculum using the list from activity number one. Outline what items in this topic might be found in an archive.

5. If an archive for the topic in activity number four is online, run a search of the archive for appropriate material. Make a note of this material.

6. Outline a tentative inquiry unit for a grade level of your choice using the topic in activity number four. Discuss how you would instruct your students to do archival research for this unit.

7. Visit an archive and discuss with the archivist materials available in the archive and how they are accessed. Use a tentative topic to question the archivist about resources.

Internet Resources

The Canadian Social Studies Super Site has archive URLs worth examining. There is the National Archives of Canada site with links to all provincial archives and which also has a teacher's section, the University of Saskatchewan's Canadian Archival Resources on the Internet with archival resources across Canada, and the CBC archives which is a good example of a specialized archive. These sites can be found in History and Historical Pictures in the Super Site.

Archives Council of Prince Edward Island - This site has a good section on how to start an archive. Click on "Links." http://www.archives.pe.ca/

Archival based lesson plans - This site contains archival based lesson plans for grades 3 to 12. This is a good introduction to planning lessons with archival materials http://www.archives.gov.on.ca/en/education/lesson_plans.aspx

54

Chapter 8

Learning About Violence and Genocide as History and Current Events

Rationale

The Twentieth Century was one of the most violent in recorded history for the number of people killed in two world wars, smaller conflicts, and the horrific genocides that included the mass murders of Armenians, Ukrainians, Jews, Cambodians, Bosnians and Africans.

The word Holocaust was coined to describe the massacre of the Jews, and others of various nationalities, politics, life styles, and religions who fell afoul of Germany's Nazi party before and during the Second World War. An estimated eleven million people were murdered in the Holocaust (Florida Center for Instructional Technology 2005), approximately six million Jews and five million other people of different nationalities, religions, ethnicities, politics, and sexual preferences. The Holocaust is remarkable for the huge number of people murdered, the use of technology which automated the killing, pseudo-science used to rationalize it, unparalled sadistic behaviour, and the collapse of morality in one of the most advanced nations of the world. It is a conundrum that Germany, a nation of so many outstanding philosophers, writers, poets, composers, scientists, and theologians could descend to such a level. Indeed, most Germans of today are shocked and ashamed at what happened. But examining the Holocaust does not diminish the horrific destruction of other people in other times and places.

The Holocaust was especially noted since the events leading up to it throw light on both earlier and later episodes of mass murder. For example, at a closed meeting of senior German military officers in preparation for his invasion of Poland at Obersalzberg on August 22, 1939 Adolf Hitler declared (Bardakjian, 1985, 43):

Our strength consists in our speed and our brutality. Genghis Khan led millions of women and children to slaughter – with premeditation and a happy heart. History sees in him solely the founder of a state. It's a matter of indifference to me what a weak western European civilization will say about me.

I have issued the command – and I'll have anyone who utters but one word of criticism executed by a firing squad – that our war aim does not consist in reaching certain lines, but in the physical destruction of the enemy. Accordingly, I have placed my death-head formations in readiness – for the present only in the East – with orders to them to send to death mercilessly and without compassion, men, women, and children of Polish derivation and language. Only thus shall we gain the living space which we need. Who, after all speaks today of the annihilation of the Armenians? (Italics mine)

The need to remember

The damning aspect of the above statement is that Hitler was aware of the Armenian massacre earlier in the 20th Century and how it was ignored by the world once it was over. This emphasizes the need to remember such crimes and pursue and punish the perpetrators to deter such crimes in the future. Perpetrators often deny their actions as did those in the former Soviet Union concerning Stalin's man made famine in the 1930s that killed millions of Ukrainians (the Holodomor), and even today the Turkish government refuses to acknowledge the massacre of the Armenians early in the 20th Century. In both cases there is extensive documentation. Even today there are those who deny that the Holocaust occurred despite the demographic statistics of before and after the Second World War, the testimony and evidence presented in the Nuremberg War Tribunals, and additional eyewitness reports. The most extensive scholarly published examination of the Holocaust is Raul Hilberg's The Destruction of the European Jews (2003).

Definition of Genocide

Genocide is different than other violent crimes. The United Nations Convention on the Prevention and Punishment of the Crime of Genocide, Article 2 (United Nations, 1948) defines genocide:

In the present Convention, genocide means any of the following acts committed with intent to destroy, in whole or in part, a national, ethnical, racial or religious group, as such:
(a) Killing members of the group;

(b) Causing serious bodily or mental harm to members of the group;

(c) Deliberately inflicting on the group conditions of life calculated to bring about its physical destruction in whole or in part;

(d) Imposing measures intended to prevent births within the group;

(e) Forcibly transferring children of the group to another group.
56
Learning about violence
A four step guide for learning about violence is: first, the class must be able to discuss violence within a respectful context that allows for personal opinion, some of which may not be agreeable to all. Next the students should examine how violence happens; this should be followed by exploring ways to prevent it; finally, the class should consider actions to stop it.
The first element of a respectful context is very important for class discussion and the topic in general. For example a student may believe that a violent event may have been exaggerated or did not occur, such as the Holocaust. It is imperative to allow such opinions to be expressed in order to guide the student to test these views against historical evidence to determine the validity of the student's belief. To silence or admonish the student will not change his or her opinion and may only reinforce it e.g. that the teacher is unfair or is part of a conspiracy to hide the truth of the student's opinion.
Curriculum entry points to teach about violence
Usually, violence can be examined wherever war or studies of countries with incidents of violence are studied. Current events, and commemorations of past tragedies also bring these issues into your classroom. Students raise such topics out of curiosity, especially when the media deals with them. This occurred in my grade eight class many years ago when Adolf Eichmann, the Nazi in charge of supervising transportation to concentration camps during the Holocaust, was put on trial in Israel. My students followed the daily reports and wanted to know more. It was a spontaneous teaching moment that developed into a current events unit.
Appropriateness of the subject for each grade level
The following is a curriculum sequence for planning (Kirman 1982, 6-7). Theological, philosophical, and moral considerations may be examined depending on the class' age and ability:
Grades 1-12: Natural causes of human suffering such as famine, drought, and earthquakes.
Grades 5-12: Human causes of suffering such as poverty, racial discrimination, political repression, and wars.
Grades 7-12 Definition of genocide, pre-twentieth century examples of violence and genocide including ancient civilizations, the medieval period, and in colonial empires.
57
Grades 9-12: Twentieth century examples of violence and genocide; resistance to violence and genocide; possible student action to combat violence, genocide and suffering in general.
The above grade-topic list is flexible regarding some materials and topics. For example there are many fine books about the Holocaust period written for young children such as The Lily Cupboard by Shulamith Ley (1992), Number the Stars by Lois Lowry (2007), and The Butterfly by Patricia Polacco (2000). This literature does not deal with the brutality of the period. Rather it deals with aspects of hiding, escape and rescue and emphasizes human dignity.
Counter-productive factors
1. Using a "chamber of horrors" approach: Here, undue stress is placed on physical brutalities and degradation. This can happen accidentally if resources are used without prior examination. The sensationalism of the brutality can be overwhelming and could desensitize some to violence and suffering and scare others. Students might also resent too much violence.
2. Portraying violence as a victim's normal destiny: When Jews, Gypsies, Armenians, Ukrainians and others are continuously portrayed as victims students might think this is normal for them. An example of this was a bizarre incident where a group of children decided to play Nazi and went looking for Jewish children to beat up after viewing a Holocaust television program. To counter this, show other aspects of victims' lives such as their culture, family life, literature, oral traditions, religion, art, dance and music.
3. Omitting moral responsibility and accountability: Mass killings and genocide require cadres of people to carry out. Emphasis must be placed on the fact that those who cooperate in it also bear responsibility along with those who cause it. The danger of omitting accountability is that mass murder, because of its immensity, might be categorized by some as a crime that cannot be punished. The question of responsibility of those who stood by and did nothing to stop the violence or help the victims should be discussed.
4. Violence as a past activity: In teaching about violence and genocide, students should understand that it is not a past occurrence. If crimes such as the Holocaust, Holodomore, and the Armenian Massacre are studied without reference to some events following them, a student could believe that these are merely historical studies. As a result, the personal moral implications to deal with these crimes, especially those that may be contemporary might not be apparent.
5. Failing to warn students about propaganda: Students will encounter propaganda, especially on-line, produced by perpetrators, enablers and their supporters to rationalize or deny their actions. It will probably contain lies and half-truths about the victims. Students should be aware of this and be encouraged to raise the matter in class and test the propaganda against alternate sources
58
if they feel there is any merit to the perpetrators' arguments.
Making large numbers associated with victims understandable
How can children understand the extent of large numbers of people killed in natural disasters, wars and genocidal annihilations? This was a question I faced when my students wanted to learn about the Holocaust. They had the actual numbers and knew that it was a large number of people who were murdered. But six million Jews and five million other victims are quite large numbers for youngsters to understand. I developed a procedure making these large numbers comprehensible (Kirman 1995, 149).
It began by asking the class to count as fast as they could for one minute. Six children were then asked for the sums they had reached and we averaged them. It was about 190. We determined that in one hour we could reach 11,400, in one day 273,600, in one week 1,915,200, in two weeks 3,830,400, in three weeks 5,745,600, and the sum of six million would be reached some time on the 22nd day. I told the class that if they counted as fast as they just did both day and night without eating, drinking, sleeping, and going to the bathroom, it would take them over three weeks to reach the number of Jewish people killed in the Holocaust. It was an epiphany for the students. I could see by their facial expressions, body language, and comments to each other that they suddenly realized the enormity of this large number.
Defining the participants in violence
It has become common to label those associated with violence with the terms: victims, perpetrators, enablers, rescuers, and bystanders. These terms should be defined and discussed. Clarify the terms by asking the class for examples. Have the class examine the current media to see if there are any incidents where these terms can be applied.
What are the elements associated with rescuers?
This is of much importance if we wish to teach our students about positive social behavioors. Grob (1997, 5) cites Tec and the Oliners, regarding the characteristics of rescuers during the Holocaust:
1) individuality; (2) independence; (3) a history of altruistic behaviour towards those who are helpless; (4) a perception of their own helping activity as merely ordinary; (5) an unplanned onset to the act of rescue; and (6) the understanding of Jews as persons like any others (Tec, 1986).
59
…greater hostility toward Nazis; a stronger tendency to see Jews as individuals; a marked inclination to interpret religious teachings as commanding respect for the common humanity of all, including Jews; a greater focus, from childhood training, on others rather than on the self; a history of parental discipline which was accompanied by rational explanation; and a stronger sense of personal efficacy and self-esteem…Rescuers had backgrounds which fostered involvement, commitment, care, and responsibility (Samuel and Pearl Oliner, 1994).
Grob also notes Fogelman's (1995) description of a rescuer's childhood fostering self-esteem "especially the sense that one can 'make a difference.' "
Angelo Lopez (2008) cites Block and Drucker's (1992) comments of the characteristics of rescuers given by Tec at a conference:
1. They don't blend into their communities. This makes them less controlled by their environment and more inclined to act on their own principles.
2. They are independent people and they know it. They do what they feel they must do, what is right, and the right thing is to help others.
3. They have a long history of doing good deeds.
4. Because they have done the right thing for a long time, it doesn't seem extraordinary to them. If you consider something your duty, you do it automatically.
5. They choose to help without rational consideration.
6. They have universalistic perceptions that transcend race and ethnicity. They can respond to the needy and helpless because they identify with victims of injustice.
It appears that rescuers have a strong sense of conscience to assist others, behave in altruistic ways, and are independent actors. What is of much importance is that rescuers were taught what was the right thing to do from an early age (Oliners, 1994; Fogelman, 1995). This means that there is scope to also teach such positive behaviours to your students. Given the short time that you will have these youngsters, it may seem impossible, but there is always the chance that something will rub off on them. Do not underestimate your ability to influence your children. You will probably have more of an affect on their lives then most university professors have on their students.
60
Developing Teaching Units
Units can deal with organizations such as the Red Cross and the Salvation Army, the work of refugee aid groups, and groups such as Amnesty International. Other units could deal specifically with genocide such as the Holodomor and Holocaust, the history of anti-Semitism, the rise of the Nazis, and post-Second World War genocide such as Rwanda. It should be evident that the topics of violence and genocide itself might be better examined in a series of related units rather than in a single unit. Related units over several months can have the benefit of allowing a more detailed examination of the events, and would provide a continuous review and reinforcement.
An integrated approach can be used. For example, a Second World War unit can integrate topics such as human rights and prevention of violence and genocide. Books, articles, and reviews can lead to discussions, mini-units, poetry, short stories, and illustrated articles and reports. And the aforementioned topics, if contemporary, can be examined as current events.
Using inquiry
The class can research a past incident of genocide or violence, individually or in groups. This will provide a foundation for a later examination of contemporary situations in current events. The project should include:
What is the history of this incident?

Why was it committed?

Who were the victims, the perpetrators, the enablers, the bystanders, the rescuers? What did they do?

Could it have been avoided? How?

Were any attempts made to stop it?

Based on your research what could have been done at that time, if anything, to prevent or stop it?
Have the individuals or groups report to the class. The presenters should be prepared to encourage questions and other ideas about the incident. After all reports have been made, a class comparative examination can deal with the following questions:
What did these episodes have in common, if anything?

What was the response of the rest of the world to them?

What became of the victims, perpetrators, and rescuers?

Did geography play a role? How?

Did technology play a role? How?

What can be done to prevent or stop violence and genocide? What is your role in this?
61
Inquiry about rescuers
Examinations and reports can be made about people such as Raul Wallenberg of Sweden, Chiune Sugihara of Japan, Oskar Schinder of Germany, Irena Sendler of Poland among Holocaust rescuers, and Paul Rusesabagina of Rwanda. Other historical incidents of violence can be studied for rescuers and their behaviours. Current news reports can be examined for discussion of rescuers' actions in natural disasters, accidents, human rights violations, and incidents of violence. The end result is what we can learn from these people, and how we can prepare our students to be potential rescuers.
Bullying
The topic of violence can be brought home to the class with a discussion of bullying. The same terms such as victims, perpetrators, etc. apply to bullying as to violence and genocide. Students can discuss how bullying affects them, their neighbourhood and school, and how violence and genocide are ultimate forms of bullying. Solutions for bullying can be discussed and the students can determine their own role in it (Kirman 2004, 327-341).
Visitors
Canada is a land of refuge with survivors of genocide and violence. Some may be willing to visit classes and talk with the students. There may be survivor associations and outreach groups that can provide speakers and there may be survivors living in your community. Use your Internet search engines to find such organizations. If visitors do come to class, the students can prepare questions for them. Arranging for a visitor should occur after an in-depth study of the genocide or violence so the students have the background to interact with the visitor. Provide the visitor with the questions several days in advance and ask if anything may be too stressful to discuss.
Perpetrators and enablers also have come to Canada. Sometimes they are discovered and there is legal action and media interest regarding them. Such people should not be invited to speak to your class. First, it is an insult to the victims. Second, it dignifies the person by providing a respectable forum. Third, many are propagandists who might influence your students. Fourth, your students are not at the intellectual level, nor have they the skills to properly challenge such a visitor. Fifth, such individuals are criminals. Similarly you would not invite spouse beaters, stalkers or rapists to come to class to rationalize their behaviour. This also applies to home-grown bigots and Holocaust deniers.
62
Current Events
An examination of current conflicts can lead to identifying the victims, perpetrators, enablers, rescuers, and bystanders. Discuss what could be done to avert escalation or possible genocide, or what to do if genocide occurs. Some may want to assist the victims. This can involve writing to the chief executive, parliamentary representatives, and those in power in the countries in which the violence is occurring, as well as raising funds for the victims. However, this could be controversial and result in complaints. A discussion with your principal can guide you about what to do. Note that any letters to government authorities should be respectful and not appear to be an attack on that person or his or her country. You write as a person concerned with the welfare of the victims. To do otherwise could be counter-productive and negatively affect the victims.
Cautions
Violence and genocide should be avoided for inappropriate "cognitive dissonance" discussions. Cognitive dissonance is where a choice is usually made between clashing alternatives. It is inappropriate since students can't explore grey areas and are forced to make decisions using excluded middle-reasoning. With the topic of genocide, this could take on ugly proportions. For example, if referring to refugees, we ask, "Shall we let these people enter our country, or refuse them entry?" without allowing students to consider alternatives such as temporary refuge, controlled entry, enlisting other nations to help, we fall into this trap.
Care must also be taken in laying blame. For example, regarding the Holocaust not all Germans were responsible for the Holocaust. Of the eleven million victims, there were non-Jewish Germans. And some Germans risked their lives to protect Jews. Furthermore, one should not forget those Jews who were turned away from Western democracies when they attempted to obtain sanctuary. If the Nazis provided a pressure cooker for genocide, then the free nations of the world helped seal the lid.
A final word
Violence and genocide are among the most serious and difficult topics to deal with. They also have a moral imperative: that of helping your students become adults who will be among the rescuers and those who prevent violence and genocide. Ironically you may never know of it, but your success in guiding your students to become such people may well be responsible for the safety and protection of future victims. May your endeavours be motivated by this knowledge.
63
Points to consider
1. Share your ideas with a small group of your colleagues about how to determine if students have become more compassionate about victimized people following a unit on genocide.
2. A student in your class states that the Soviet Union was correct in claiming the Holodomore never happened, and that the Ukrainians said it happened to support their claim for independence. How will you deal with this?
3. An Armenian-Canadian Student in your class requests that the class hold a brief memorial about the destruction of the Armenians by the Turks. Parents of a Turkish-Canadian student complain that this is not appropriate since the Turkish view of the "alleged" event is not being presented. How will you resolve this matter?
4. "Ethnocide" is the attempt to destroy a people's culture and could eventually lead to the disappearance of these people as a distinct group. It is a form violence suppressing language, religion, and traditions. Outline and discuss how you would plan a unit on First Nations' history showing how residential school were an instrument of ethnocide.
5. Your Grade 9 class is reading Elie Wiesel's book Night for background on the Holocaust. A parent complains that the book and the topic are too depressing and does not want her son to read the book or have anything to do with the Holocaust. What will you do?
6. Examine the media for an incident of violence to use as a current events topic. Discuss why you selected this item, its appropriateness for the age level, how you would motivate your students to learn about it, the resources your students could use, and the implications of having learned about it.
7. Select a grade level. Determine the topics associated with or specific to human caused violence and natural disasters in the curriculum for that grade level. Choose one topic and outline how you would plan for it. Present your ideas to a group of colleagues to elicit alternate ways of dealing with this topic.
8. A Grade 8 student says his father feels that we shouldn't study about past violent events because they only raise old hatreds and we should just forgive and forget. How will you respond to this statement?
9. An accused war criminal associated with the Rwandan genocide has been apprehended and will be tried for her crimes. There is extensive media coverage and your students are following it with interest. Describe how you would use this event to develop a unit on the Rwandan genocide and outline the units' major elements.
64
10. Your class has recently completed a unit on genocide and you learn of bullying occurring among members of your class. After putting and end to the bullying, how would you use the learning from the genocide unit to apply to the incident of bullying for review and reinforcement purposes?
Internet Resources
Holocaust Resources
The Holocaust is the most documented crime in history and there are extensive resources. The Canadian Social Studies Super Site has two major sites under Human Rights: The University of Florida's "A Teacher's Guide to the Holocaust," and the United States Holocaust Memorial Museum. Search engines will turn up numerous sources, but be aware, especially if your students do online research, that some of them may be sites for anti-Semitic Holocaust denial groups. "Nizkor," another Super Site Human Rights URL deals with the latter.
Holodomor Resources - Holodomor.org.uk - This site is associated with the campaign for the UK government to recognize the Holodomor, or genocidal famine, of 1932-33 in Ukraine as genocide. It has extensive information about the Holodomor including photos and several videos, including the 54 minute video Harvest of Despair. This video can be found by clicking the left side bar topic "Deliberate Diabolical Starvation" and moving to the bottom of the page where the title of the video is underlined in the text. Then click on the title. http://holodomor.org.uk/Home/tabid/141/Default.aspx
The Armenian Genocide - Armenian National Institute – This site has a variety of significant teaching resources. Items include research, photographs, official statements, and educational materials among others. The Turkish government refuses to acknowledge this genocide and this site attempts to affirm the truth of the event. http://www.armenian-genocide.org/index.htm
Armenian Genocide Resource Library for Teachers - This is a site for secondary teachers developed by the Genocide Education Project. It contains extensive teaching materials. http://www.teachgenocide.com/teachingguides/index.htm
65
Information About Rescuers Noted In This Chapter
Raoul Wallenberg – A nine minute video. - http://www.videosift.com/video/Raoul-Wallenberg-Standing-in-the-Face-of-Madness
Irena Sendler – The Courageous Heart of Irena Sendler. 2009 Hallmark Hall of Fame DVD. The story of Irena Sendler acted by Academy Award winners Anna Paquin as Irena and Marcia Gay Haren as her mother.
Life In A Jar: The Irena Sendler Story – This site was created by the students at the Uniontown High School in Kansas. In 1999 three students began a National History Day project that led the development of a stage performance of Irena Sendler's heroism called Life In A Jar. It is a continuing school project that has received international recognition. http://irenasendler.org/
A brief write-up commemorating the heroism of Irena Sendler. http://www.writing.upenn.edu/~afilreis/Holocaust/sendler.html
Chiune Sugihara – A set of teaching materials and background information compiled by PBS television to complement their video honouring his life. http://www.pbs.org/wgbh/sugihara/index.html
Oskar Schindler – This site contains an article by Herbert Steinhouse that appeared in the magazine Saturday Night, April 1994. It is notable for being the only literature with contemporary interviews of Schindler and Itzhak Stern. http://www.writing.upenn.edu/~afilreis/Holocaust/steinhouse.html
Paul Rusesabagina - This URL provides information about Paul Rusesabagina and his heroic rescue of refugees and his family during the Rwandan genocide. There are many valuable links to the Rwandan genocide and the film Hotel Rwanda that showed what Paul Rusesabagina did. http://en.wikipedia.org/wiki/Paul_Rusesabagina
Hotel Rwanda - Information about the film Hotel Rwanda showing how Paul Rusesabagina rescued his family and a number of refugees. It has links to the Rwandan genocide. http://en.wikipedia.org/wiki/Hotel_Rwanda
Omnibus Genocide Resource - One of the most comprehensive overviews for examining genocide is Century of Genocide: Eyewitness Accounts and Critical Views, by Samuel
66
Totten, William S. Parsons, and Israel W. Charney published by Garland Publishing, Inc, New York, 1997. This book is a compendium of all genocides of the Twentieth Century providing background, implications, and eyewitness reports for each incident.
Sources Cited
Bardakjian, Kevork B. Hitler and the Armenian Genocide, Cambridge, MA: Zoryan Institute, 1985. This excerpt is from one of several variations of this speech since no minutes were taken. Bardakjian notes that this version was used at Nuremberg as "L-3 or Exhibit USA-28". The other variations are also found in Bardakjain's book.
Block, Gay and Malka Drucker. Rescuers: Portraits of Moral Courage in the Holocaust. New York: Holmes & Meier, 1992.
Cohan, Sara. "A Brief History of the Armenian Genocide." Social Education. October, 2005. 333-337.
Donnelly, Mary Beth. "Educating students about the Holocaust: a survey of teaching practices." Social Education. January 1, 2006. 51-54.
Florida Center for Instructional Technology, College of Education, University of South Florida. A Teacher's Guide to the Holocaust http://fcit.usf.edu/holocaust/People/victims.htm accessed July 23, 2013.
Fogelman, Eva. Conscience & Courage: Rescuers of Jews During the Holocaust. New York: Anchor Books, 1995
Grob, Leonard. "Rescue During the Holocaust – and Today." Judaism. Winter, 1997, 5.
Hilberg, Raul. The Destruction of the European Jews. Vols. 1,2,3, 3rd edition. New Haven: Yale University Press, 2003.
Kirman, Joseph M. "Giving Meaning to the Large Numbers of Holocaust Victims." Canadian Social Studies, 29 Summer, 1995. 149.
Kirman, Joseph M. "Preparing Teacher Candidates to Teach about Genocide and Holocaust." One World, 20 Spring, 1982. 4-8.
Kirman, Joseph M. "Using the Theme of Bullying to Teach about Human Rights." McGill Journal of Education. 39 Fall, 2004, 327-341
Lindquist, David H. "Denmark 1943: Using Music to Teach Holocaust Rescue." Social Education. October, 2007. 316-321.
Lopez, Angelo. "Conscience and Courage by Eva Fogelman." Everyday Citizen: News, Opinion, and Things That Matter. March 2, Online http://www.everydaycitizen.com/2008/03/conscience_and_courage_rescuer.html accessed July 23, 2013.
Lowry, Lois. Number the Stars. Madison, WI: Teachingbooks.net, 2007
Oliner, Samuel P. and Pearl M. The Altruistic Personality: Rescuers of Jews in Nazi Europe. New York: Free Press, 1988.
67
Oppenheim, Shulamith Ley. The Lily Cupboard. New York: HarperCollins, 1992
Polacco, Patricia. The Butterfly. New York: Philomel Books, 2000.
Schweber, Simone. "Holocaust Fatigue" in Teaching Today (Research and Practice). Social Education. January-February, 2006. 44-50.
Tec, Nechama. When Light Pierced the Darkness: Christian Rescue of Jews in Nazi-Occupied Poland. New York: Oxford University Press, 1986
Totten, Samuel. "Rwanda: A Nation Resilient in the Aftermath of Genocide." Social Education. November-December, 2006. 415-422.
United Nations. Convention on the Prevention and Punishment of the Crime of Genocide, New York, 9 December 1948. Entry into force: 12 January 1951. http://www.hrweb.org/legal/genocide.html accessed July 23, 2013. Introduction to the Convention, http://www.un.org/millennium/law/iv-1.htm accessed July 23, 2013.
68
Chapter 9
Stimulating Classroom Values Discussions on the Responsibility of Perpetrators of Crimes Against Humanity
(An earlier version of this chapter was originally published in Social Science Record, the official journal of the New York State Social Studies Council)
One need only open the daily newspapers to find a story about genocidal criminals or mass murderers. Given the horrendous consequences of such actions, questions can be raised about the nature of responsibility and justice. From the role of bystanders aware of such violence (Charny, 1982) to the impact genocide has for religion (Baum, 1977) the moral impact of the mass destruction of others because of their racial, cultural, or social differences presents many disturbing implications.
The late Marshall McLuhan once said, "We have the answers. What are the questions?" (McLuhan, 1973). This chapter attempts to stimulate class discussion through questions about the perpetrators of genocide. In particular, the justice and punishment due them as a values issue. The procedure involves using items such as a poem, music, film, photo, essay, artifact or painting to stimulate interest followed by brain-storming and a series of questions for discussion based on the item. This is not a unique procedure. Good teachers have always used motivations to encourage discussion. What is unique here is the focus of certain questions that deal with epistemological concerns. Discussion based on such questions elevates the study of genocide from one of historical interest and contemporary concern to that of universal values.
Any example of genocide can be used for this purpose. The Holocaust is the one used for this chapter. The vehicle for teaching in this case is a poem dealing with Adolf Hitler. It raises an imaginary confrontation between Hitler and the Almighty in which the former is judged for his actions and punished. A series of leading questions based on the poem are raised with the class. Their implications are explored and the students are encouraged to raise additional questions. In some cases, there may not be any answers or answers may have to wait for more information to eventually surface. Student responses may vary to the point of debate depending upon their backgrounds and ideas about good, evil, justice and mercy. This type of approach is appropriate for the culmination of a unit dealing with genocide or other crimes against humanity. After the students have examined the topic's facts they are in a better position to provide an informed opinion about the material presented for discussion.
69
This poem was written to be read aloud to a group, rather than being individually read. Proper vocal inflections and pauses are needed for the dramatic element in it to be communicated to the audience, and avoidance of any sing-song effect.
The Judgment of Adolf Hitler
Before the Throne of Judgment/ From a bunker's flaming pyre A monster faced his Maker/ Who demanded with great ire:/ What dare you say to render/My decision less pronounced?/What claim of mercy have you/ That you should not be denounced?
The soul before him answered/ "I did what I thought right/ But mercy is Your essence/ And the proof of Your great might"/"Should You destroy what's left of me/ How could You even claim/ That You are any better/ And deserving of Your fame?"
First know one thing/ And learn it well/ I make no place/ That men call hell/ And neither do I/ Rage in hate/To send a soul/ To horror's fate/ And mark it well/ I bear no grudge/ Though mercy's due/ I truly judge/ No soul too small/ And none too great/ That is not dealt/ An honest fate
"But where were You," the soul exclaimed/ "If You disliked my deeds/ When cries for help were often made/ You didn't serve their needs?"
Free will be done/ And justice too/ On men who knew/ What actions true/ Could halt your plans/ But did not trouble/ Till horror sunk/ In wrack and rubble/ Yet miracles galore/ Were bidden/ And from Men's eyes/ They still are hidden
Things were evil/ They could've been worse/ Stopping you short/ Man would've been cursed/ For free will/ Would be taken/ And the future/ Forsaken
My faith in Man/ Is free will's plan/ And the only way/ To let you know/ Is to set Man free/ In the way he goes/ As Man is evil/ Man is good/ And goodness/ triumphed/ As it should
Now your judgment/ Will be rendered/ To My Force your/ Soul surrendered/ In an instant/ To relive/ Every life/ That you did give/ Pain and death/ You'll breathe their breath/ And will not know until their death/ Who you are/ And why you're there
70
You'll hold their/ Life quite dear/ To know their tender moments/ To live their lives' last fear/ As they lived/ Thus you'll do/ As they died/ So will you/ Till each life/ With its strife/ Is incised on/ Your soul/ To burn-out your sin/ As the ultimate goal
You'll cry their cry/ Say their goodbye/ Then know as you die/ You're the fuhrer it's true/ But it's happening to you/ Millions of times/ But there's nothing you can do
And once the sequence ends/ Back to the land of life/ As a different person but knowing/ All this former strife
Then apply your free will/ Do it as you think you should/.But I know in the depth of My Being/ That you'll work as a force/ For good
Then judgment done/ And mercy too/ The soul began/ Its sentence true/ While paeans/ To the Majesty/ Of mercy, truth/ And equity/ Proclaimed aloud/ In God to trust/ That all are charged/ In mercy just.
Discussion Questions
How does Hitler attempt to defend himself?

Is his claim valid?

How does God defend his actions? Do you agree?

Do you think a victim of the Holocaust would concur with the punishment given Hitler?

Could you think of a more fitting punishment?

Do you believe that some crimes are so awful that they are beyond punishment? If so, what are the implications for the victims? for society? for the concept of justice?

Do you think a victim of the Holocaust would agree with God's actions during the Holocaust? What questions might be raised? Are there any answers?

Should mercy always be given to a wrongdoer?

The poet Edward Young (1683-1765) wrote, "A God all mercy, is a God unjust." Do you agree?

How do you strike a balance between justice and mercy? Should you do so in all cases?

If a criminal believed he was doing the right thing should this make a difference in the nature or extent of his punishment? How would your decision influence others who might want to do the same thing?
71
What does this poem suggest to you about its author's philosophy of life? of religion? of justice?

Given the fact that even after the Holocaust, the Jewish religion is very much alive, and that a Jewish state now exists, what does this tell you about the Jewish people? about their view of life? their theology? Does Jewish survival provide any message for humanity?

If the Holocaust is an expression of human free will as noted in the poem, is free will worth such a price?

The poem notes, "As man is evil/Man is good." What actions could have been taken to prevent the Holocaust? Why were these actions not taken in time?

The poem makes mention of those who could have acted but didn't. Should those who can act to prevent or mitigate incidents such as the Holocaust be held accountable for their failure to act? What are your reasons? Who would you hold accountable in this way for the Holocaust?

Does the author appear to let the Almighty off too easily? What are your reasons?

What can be done to prevent another Holocaust from happening to any group of people? What will you do about it?

What other questions does this poem raise?
At the end of the session, the teacher should note that society faces many unanswered questions from the nature of humanity to the purpose of life. This can give rise to a general discussion of values, beliefs, and attitudes that influence how people respond to such questions, and their effect on others.
Hopefully, the method noted in this chapter may increase student awareness of the value implications genocide poses for humanity and their relation to justice and punishment. Perhaps it may also increase personal awareness to undertake some form of preventative action if the danger of genocide once again appears, as aptly stated: "Whenever a person finds himself in a situation of moral conflict, he must choose his course of action. Even if he is only a bystander, he will choose whether to look away or to involve himself" (Chartock and Spencer, 1978).
Points to Consider
1. With a committee of your colleagues examine the news for a report about a mass killing. Determine how you would teach this item to an upper junior high school class so that the class will focus on the perpetrators and how they could be brought to justice.
72
2. Discuss with your committee how you would develop a class simulation of an international court of justice trial for a person accused of crimes against humanity. First, develop a scenario of the crime. Second, draw up a charge against the alleged perpetrator. Third, prepare a flow sheet laying out the roles for the participants. Discuss how you would guide your students to develop such a simulation on their own.
3. Another country is attempting to extradite an accused perpetrator of a crime against humanity living in Canada. The evidence presented shows that the accused is probably guilty. However, the incident occurred many years ago and the family of the accused says that he has lived a peaceful, law abiding life here and besides that he is very old and sick. They claim that he should not be extradited because of this. Discuss the merits of this situation with your committee including the probable views of the victims and their families. Then outline the objectives of how such a situation would be taught as a current events lesson and prepare at least six related questions for the class. Bear in mind that there is usually no statute of limitations for murder.
4. A student in your class says that it would be better for all if victims of crimes against humanity would turn the other cheek and forgive and forget. Another student responds that turning the other cheek would only encourage more criminal behaviour, and why just single out crimes against humanity? Discuss with your committee how you would turn this into a values learning experience for your class.
5. A law permits the Canadian government to prosecute people accused of crimes against humanity here in Canada even though the events took place in other countries. Your students note that a charge has been laid against an accused perpetrator now living in Canada who allegedly committed such crimes in Africa. Some of your students want to know why Canada should be prosecuting this person instead of sending him to the country where the crimes were committed. Outline with your committee how you would encourage discussion leading to a class inquiry project about this matter. List what you would expect the students to examine and find in the inquiry project.
Internet Resources
Beyond Intractability: Human Rights Violations - A well written essay that is an overview on human rights violations. It also contains an extensive bibliography on the topic. http://www.beyondinatractability.org/essay/human_rights_violations/ accessed July 31, 2013
73
United States Institute of Peace: Confronting Crimes Against Humanity - This is an extensive teaching and learning guide for those wanting to know more about international conflict and its resolution, and educators wanting to introduce such topics to their students. http://www-previous.usip.org/publications/confronting-crimes-against-humanity accessed July 31, 2013,
References and Additional Resources
Baum, Gregory. "Rethinking the Church's Mission After Auschwitz." In Eva Fleischer (ed.) Auschwitz: Beginning of a New Era. New York: KTAV Publishing House, Inc., 1977, pp. 113‑128.
Byron, Christine. War Crimes and Crimes Against Humanity in the Rome Statute of the International Criminal Court. Manchester, UK: Manchester University Press, 2009.
Charny, I.W. How Can We Commit the Unthinkable? Boulder: Westview Press, 1982, p. 13.
Chartock, R. and Spencer, J. The Holocaust Years: Society on Trial. New York: Bantam Books, 1978, p. 143.
Clark, Kamari Maxine, and Mark Goodale. Mirrors of Justice: Law and Power in the Post-Cold War Era. Cambridge: Cambridge University Press, 2010.
Grzyb, Amanda F. ed. The World and Darfur: International Response to Crimes Against Humanity in Western Sudan. Montreal: McGill-Queen's University Press, 2009.
Lee, K. and Brenda Wilmoth Lerner, eds. Crime and Punishment: Essential Primary Sources. Detroit: Thomson Gale, 2006.
McLuhan, Marshall. Telephone address to the Third Invitational Conference on Elementary Education, sponsored by the Department of Elementary Education, University of Alberta, at the Banff School of Fine Arts Fall 1973.
74
Chapter 10
Raoul Wallenberg in Budapest: The Human Rights Game
(An earlier version of this chapter was originally published in Canadian Social Studies)
Thanks to Mr. Bill Kobluk and his former students at Edmonton's Archbishop MacDonald High School, Vivian Green, Tia Martina, Helene Constatin, Margaret Gould, Michael Paniccia, Randy Nailer, Anthony Yu , and Nicole Pruss for their cooperation in piloting this game.
This game is for grade 7 and up. It deals with the rescue of Jews from the Hungarian Nazi Iron Cross Guards by members of the Swedish legation during the time of Raoul Wallenberg's mission in Budapest. The board is a map of central Budapest of the period and shows the locations of the Swedish safe houses, Wallenberg's headquarters, the Swedish legation, and a railway depot where Jews were deported to death camps. The game can be used for discussion and follow-ups in units on the Second World War, the Holocaust, Raoul Wallenberg, modern Jewish history, and human rights education. Prior to playing the class should revisit the heroic behaviour of Raoul Wallenberg in 1945 Budapest.
Level: Junior to Senior High School
Objective of game
The game is based on the situation in Budapest in 1945. The objective is to protect the Jewish families from the Hungarian Arrow-Cross Nazis. The Jewish families are safe if they reach the Swedish Legation, the Swedish Safe Houses, Raoul Wallenberg's Headquarters, or if Raoul Wallenberg or other members of the Swedish Legation in Budapest intercept them. The game concludes when all characters representing Budapest Jewish families have either reached safety, been deported, or died fighting.
The game is played on a street map of central Budapest of approximately 1945. On the map are the Swedish Legation, the Swedish Safe Houses, Raoul Wallenberg's Headquarters, and the railway depot for the deportations. There are a maximum of six players, three each representing a Jewish family and three each representing a Swedish diplomat one of whom is Raoul WaIlenberg. There has to be at least one Jewish family and one Swede for the game. These people play against the Arrow-Cross Nazis. No game player represents the Arrow-Cross. The Arrow-Cross cards determine the actions of that organization, and the Jews and Swedes take appropriate action to counter the Arrow-Cross.
Game materials
A 1945 Map of central Budapest, divided into 48 grids by letter and number (located at the end of the chapter)
75
6 popcorn kernels
48 black paper or cardboard blockade markers that can be placed within each map grid
33 Budapest Cards
48 Arrow-Cross Cards
1 die
Board notations
Swedish Safe Houses, Box E-4
Swedish Legation, Box H-5
Wallenberg Headquarters, Box G-4
Deportation Station, Box G-1
Procedure
1. a. Up to six players: three Budapest Jewish families and three Swedish Legation officials, one of whom is Raoul Wallenberg.
b. Fewer than six players: players can move more than one character if they agree to do so, for example, one player can move two or three Swedes and the other player can move two or three Jewish families.
2. Players representing Jewish families pick any starting position in boxes A-1, A-6, H-1. Only one family to a box.
3. All Swedish Legation members start at the Swedish Legation in box H-5. Raoul Wallenberg starts at his Headquarters in box G-4. (See # 13)
4. Each player receives a popcorn kernel for a marker. Move only 3 blocks for each move. You must move along the streets and avenues.
5. Order of moves is Arrow-Cross, Jews, Swedes. Arrow-Cross moves first by someone lifting and reading an Arrow-Cross card. Board members must do what it says. The Arrow-Cross cards will note in which squares mass arrests take place for this go-round. All squares noted on the card are blockaded with a black marker for the rest of the game. Jewish families in or entering a blockaded square without a Schutz-Pass (See #8) are arrested. Shuffle cards before each game.
6. Budapest Jewish families move next in order of their starting points clockwise from box A‑-1. Each Jewish family player begins the game with a Schutz-Pass and Budapest Card, but can ignore the Budapest Card and move in any direction for the first move only. The Budapest Card must be used for the second move. Hold the Schutz-Pass until needed. Place used cards at bottom of deck. Shuffle cards before each game.
76
7. If a Budapest card orders a move in a particular compass direction and no street goes directly in that direction, then the player must move in the street most nearly in that direction. Thus, if there is a requirement to move west, and there is no street going west, then the player goes in a westerly direction even if it is SSW or NNW. If there is no street in a westerly direction, then the player can move in any direction or does not have to move. All required direction moves follow the contours of the streets.
8. Certain Budapest cards are Schutz-Passes that can be used by a family to move through a blockaded square, or escape from a street arrest. If a Schutz-Pass is used it must be placed at the bottom of the Budapest card deck.
9. If captured, Jewish families have the right to choose to fight and run. If this option is selected, a die is thrown and the result is read from the "Fight and Run" list.
10. If the fight and run option is not exercised, the families are sent to the railway depot in box G-1 for deportation to a concentration camp. At the next round of moves, the Jews at the railway depot throw a die to determine their fate. The result is read from the "Railway Depot" list. No Jewish family may be deported in that round until after the Swedes make their moves.
11. If the Raoul Wallenberg selection on the "Railway Depot" list is rolled, then the popcorn marker for Wallenberg is moved immediately to the depot. All Jews there, not only the family whose move it is, are safe and their markers are moved to the Swedish Safe Houses.
12. Wallenberg remains at the depot until his next move. Then he must make his move either from the depot location or from where he was on the board before he went to the depot. If any Jews are captured and sent to the depot while Wallenberg is still there they are sent to the Safe Houses.
13. Swedish Legation players move after the Jewish families move. Swedish Legation players can move in any direction they wish, are not stopped by blockades, and cannot be arrested. Order of Swedish moves and who will be Raoul Wallenberg is by agreement by players of Swedes.
14. Members of the Legation can assign their moves to one of their players in any round. For example, if there are three members of the Legation two of them can allow the third to have their moves for a total of three moves at one time for that round. After the Swedish Legation moves, then the Arrow-Cross begins the next round of moves with the Arrow-Cross cards.
15. If Swedish Legation members intercept any Jewish families, they are safe and their markers are moved to the Swedish Safe Houses. Interception occurs when a Swede's or a
77
family's marker reaches the other's location. Both Swedes and Jews, together go to the safe houses. Swedes can move from there to help other Jews or assign their moves to another Swede. Jewish families reaching the Swedish Legation or Raoul Wallenberg's headquarters have their markers moved to the Safe Houses.
Strategy considerations
Players can discuss the problem on the board and organize their moves cooperatively. Swedish Legation players and Budapest Jews can plan where to meet for an interception point. Each Legation member can pair off with a Jewish family for the best possible interception point. Legation players can decide when to give their turns to one of their members who may need to move quickly.
Game cards and die throw information
Fight and run choices (throw die)
1,2 – The family has escaped: make two moves in any direction
3,4 – The family members have been mortally wounded in fighting: game ends for that player
5,6 – The family is captured: go to railway depot
Railway depot choices (throw die)
1,2,3 – Family is deported: game ends for that player.
4 – Family is held for deportation: throw die again in next go-round.
5 - Jews dressed as German soldiers rescue the family: go to Swedish Safe Houses.
6 - Raoul Wallenberg arrives: go to Swedish Safe Houses.
Budapest cards (total of 33)
(number of cards)
(3) Schutz-Pass - Jewish Family Players begin with this card. Hold this card for safe hiding in case of arrest or to bluff your way past a blockade or through a blockaded square. Return card to deck after using it. (A Schutz-Pass was a passport-like document issued by the Swedish Legation.)
(5) Remain where you are. The streets are dangerous.
(3) Move in any direction or remain where you are.
(5) Move north or west or remain where you are.
(5) Move south or east or remain where you are.
(1) You must move north unless blocked by edge of board or Arrow Cross blocked squares . If so, remain where you are.
78
(1) You must move south unless blocked by edge of board or Arrow Cross blocked squares. If so, remain where you are.
(1) You must move east unless blocked by edge of board or Arrow Cross blocked squares. If so, remain where you are.
(1) You must move west unless blocked by edge of board or Arrow Cross blocked squares. If so, remain where you are.
(4) Move in any direction or remain where you are.
(4) Move 6 blocks in any direction. The streets are safe.
Arrow-Cross Cards (total of 48)
Al A2 A3 A4 A5 A6
B1 B2 B3 B4 B5 B6
C1 C2 C3 C4 C5 C6
D1 D2 D3 D4 D5D6
El E2 E3 E4 E5 E6
F1 F2 F3 F4 F5 F6
G1 G2 G3G4 G5 G6
H1 H2 H3 H4 H5 H6
Sample after game follow-up questions:
Why would Raoul Wallenberg and members of the Swish legation be willing to risk their lives for others who are of no concern or relationship to them?

What do you think made the Hungarian Arrow Cross Nazis so willing to be persecutors and killers of a minority group such as the Jews?

Do you think that education played a part in what Raoul Wallenberg, the members of the Swedish Legation, and the Arrow Cross Nazis did in Budapest during the Second World War? Explain your answer.

Is education always the answer to protecting the rights of others? Explain your answer.

Is there such a thing as good education and bad education? Provide some examples if you think so.

Do parents have a role to play in raising children concerned with helping other people? If so how? If not why?
Related Reading
Anger, Per. With Raoul Wallenberg in Budapest. New York: Holocaust Library, 1981. This is a first hand, blow by blow account, of Raoul Wallenbeg's activities in Budapest written by his close colleague who worked with him during that time.
79
View Using Print Layout (Click View)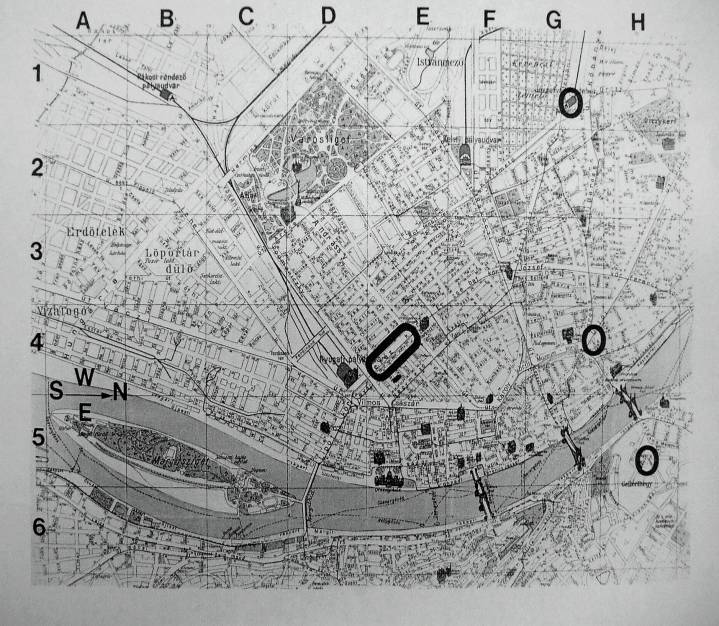 80

Chapter 11

Social Studies and The Two Faces of Wikipedia

Wikipedia is the online encyclopedia produced and edited by anyone with access to the Internet. It has a wealth of information and is constantly being added to and edited. While anyone can add or edit an article there is a board of volunteer editors who ultimately decide what is acceptable and who eventually proofread, structure, and leave editorial comments about required additional content and documentation. It is a continual work in progress.

Wikipedia is excellent for obtaining a quick view of a topic and finding leads for resources about it, especially bibliographies and online resources including linked pages. Of course this is a function of all digital encyclopedias, but Wikipedia's value is that it is usually updated faster than traditional encyclopedias. Wikipedia's drawback is that a number of articles lack expertise, accuracy, scholarly rigor, and documentation can be missing. This is because articles and edits are not necessarily prepared by experts, and authors and editors are often anonymous or use aliases. Thus there is great scope for bias and lack of accuracy. Because of these problems Wikipedia articles cannot be considered definitive and reliable and should not be used for documenting reports and projects – just used in a manner similar to Google to search for information. In theory it is expected that articles will ultimately be corrected, balanced for bias, and documented. Also, Wikipedia only permits secondary or tertiary resources, not primary resources for articles. This is because the final Wiki editors will ordinarily not have access to primary resources to check them for accuracy.

Value for education

Wikipedia can be used for class projects by taking advantage of the editing functions and ability to accept new articles. The students can check their topics in Wikipedia to determine if there are discrepancies between their research and what is in the Wiki article, or if they have found information not in the article. This can be part of a class report and would initiate discussions about what to do about editing the Wiki article, especially if it is worth doing. If there is no Wiki article the students may consider adding a new article. But supporting documentation is required for these edits and articles for them to be accepted.

The editorial forays by your students should be carefully monitored so that the student material will be taken seriously by the Wiki editors and incorporated into the encyclopedia. It is quite a triumph for a student to be able state that she or he has contributed to an encyclopedia.

Tutorials

Check-out the Wiki tutorial for uploading and editing articles. It is not difficult to master. You will then be able to instruct your students to edit and upload or, if they are too young

81

to do so, to upload for them. The Wiki tutorial will show how to use the "sandbox" to try the Wiki editing system. There is quite a bit of scope to practice.

Use of aliases

At the time of writing, the Wiki tutorial suggests using an alias name and e-mail in case of flaming by someone disagreeing with an edit or addition to an article. An alias and e-mail can be set-up for the class with Hot Mail.

An example of how a Wikipedia article can be edited

I found a comment written by Canadian military historian Jack Granatstein referred to in a Wikipedia article on the controversial series The Valour and the Horror. The person who inserted this comment was a supporter of this series and took Dr. Granatstein's comment out of context making it appear favourable to the series. But the comment was a sarcastic one and Dr. Granatstein was very critical of the series. The article was also very biased. I edited the article regarding Dr. Granatstein and added extensive information making the article more balanced. Below is a part of my uploaded draft for this article with my material noted in boldface. The items <ref> and </ref> are Wiki code for footnotes which automatically places them at the end of the article once they are uploaded:

The Official History of the Air Force was finally published, supporting all the main points of the Bomber Command film. Maclean's magazine said the film and the filmmakers were "totally vindicated." Historian Jack Granatstein called it "The Valour and Horror with footnotes." However, it was a sarcastic remark in a book review published by Granatstein in Quill and Quire. <ref> Granatstein, Jack. "Warring Aloft 50 Years On." Quill and Quire. June 1994. 41. </ref> Granatstein severely criticized The Valour and the Horror in his book, Who Killed Candian History? <ref> Granatstein, Jack. Who Killed Canadian History?. Toronto: Harper Collins Publishers Ltd., 1998. 14-15, 116-120. </ref>

82

The full Wiki edited and formatted article can be found at http://en.wikipedia.org/wiki/The_Valour_and_the_Horror. After my upload the Wiki editors rearranged and edited some of my comments. By this time other writers may have also inserted additional material.

Wikipedia provides you and your students a novel way to involve yourselves in providing new knowledge and correcting errors. It is an example of worldwide cooperative activity that reflects Marshall McLuhan's concept of the "Global Village." Wikipedia can also provide resources for a project and an initial, though not necessarily that accurate, overview of a topic. Use it with care and with some measure of skepticism.

Points to consider

1. Examine the Wiki tutorial and try out a few editing commands in the "sandbox." Then discuss with a group of your colleagues or fellow students if the tutorial was user friendly. If so, why? If not, how could it be improved?

2. Using your new editing knowledge examine a Wiki article of your choice and look for a minor item that could be edited such as rephrasing a poorly constructed sentence or correcting a grammatical error or punctuation. Use the editorial preview to see how the correction looks. If it appears to look good then you can make it permanent. There is also a memo entry location to inform the Wiki editors why you made the edit. Outline the steps you took to edit the article for future use with your students.

3. Individually or with a small group of your peers find a topic (music, art, literature, history, geography, biography, etc.) that is not in Wikipedia. Prepare a brief documented article on the topic and upload it to Wikipedia. Check to see if it is accepted. There is a possibility that Wiki editors may accept it but place it within an existing closely related article. Again outline the steps for future use with your students.

4. Each member of your peer group should prepare a motivation introducing students to Wikipedia on a grade level of their choice. Each should discuss why their motivation will gain the attention of the students. After each member of the group presents her or his motivation suggest constructive criticisms, if any, for the presenter.

5. Prepare a lesson plan on a grade level of your choice showing students how to edit a Wiki article. The plan should have all aspects found in a developmental lesson plan and include an activity relating to Wiki editing. Present the lesson plan in your group and decide if any ideas noted can be incorporated in each other's plans and if any plans could be improved – remember constructive criticism only.

83

6. Select a topic within your jurisdiction's social studies curriculum that is also found in Wikipedia. Discuss with your committee how you would "mine" this Wiki article to find acceptable resources for a student project on this topic and list any resources found. Then prepare a lesson plan showing students how to do the same thing. The plan should be a supervised class demonstration project to learn how to use Wikipedia for projects and reports. Present your plan to the committee for sharing and constructive criticism.

Internet Resources

At the time of writing, Internet resources relating to educational uses of Wikipedia dealt with the pros and cons of using this online encyclopedia and added nothing to what is found in this chapter.

Library Spot – a site with extensive links to online encyclopedias. http://www.libraryspot.com/encyclopedias.htm

Additional resources

Claunch, Ann. "Wikipedia: Does it have a Place in Historical Research?" Social Education. March/April 2011. 65-67.

Kissling, Mark. "A Call for Wikipedia in the Classroom." Social Education. March/April 2011. 60-64.

84

Chapter 12

Using Satire to Study Current Events

(An earlier version of this chapter was originally published in Social Education, the official journal of the National Council for the Social Studies)

The satirist is the modern version of the court jester who made the monarch laugh. With humour, the jester had license to bring to the monarch's attention his foibles and shortcomings. In a social democracy, the people are like a monarch, and satire can bring to them, in a light-hearted manner, those items that may need their attention, concern, and action. Satire is also a tool for giving people power. As noted by Mark Twain (Polking et al. 1983, 334), "Against the assault of laughter nothing can stand." Satire offers students a tool that can help to make them effective critics of politics and society. Students in upper grades can also use satire for critical thinking and to express their concerns (Reeves 1996).

Recognizing and analyzing satire in the media provides a thought-provoking and enjoyable way to study current events. It addresses serious matters requiring a remedy and relies on humour to convey its message. To use this intriguing approach, the class will need a working definition of satire that includes elements that can be applied to what they believe satire is. Personal definitions can be compared with dictionary definitions and with those found in the professional literature. Although Kleg and Mahlios (1990, 389) argue against the exclusive use of dictionaries to establish meanings, they can be used with definitions in the professional literature to determine popular versus specialized meanings (Kirman 1992, 49).

One approach to teaching about satire is to use Martorella's (1976) concept in which the students examine the concept of satire in seven steps: name, rule of definition, criteria, attributes, non-criterial attributes, examples, and non-examples. None-xamples include polemics and other commentaries that lack humour. The class then tries to develop an "operational definition on the basis of the best evidence available" (101-103).

Satire is commentary that uses ridicule, criticism, and scorn in a context of humour. Examples of satire are found in the works of Stephen Leacock, Robert Benchley, S. J. Perelman, James Thurber, Woody Allen, Charlie Chaplin, Gary Trudeau, Art Buchwald, Breathed Berkeley, Weird Al Yankovic, and Public Television's Mark Russell. Satire can range from "bitter scorn to gentle irony to side splitting laughter" (Irmscher 1972, 260). The gentle type of satire traces back to Horace, whereas the more vicious or biting satire can be followed back to Juvenal (Hook 1962, 391). Its etymology derives from sature, Greek for mixture or medley, and the Latin word for satiation, which is similar to the Greek (Clements 1990, 159).

85

Several definitions help to explain satire. The Writer's Encyclopedia (Polking, Bloss, and Cannon 1983, 334) states that satire is "a literary technique that mocks a powerful or influential personality, institution, moral code, or social trend, often using exaggeration and irony to point out the flaws and shortcomings of its target." Clements (1990, 159) defined satire as "prose or verse that employs wit in the form of irony, innuendo, or outright derision to expose human wickedness and folly." Note that this definition, however, lacks reference to art, cartoons, or music. Hook (1962, 391) defines satire simply as "a pointed stick which jabs at vulnerable spots in contemporary society."

Analyzing Satire

Students can cooperatively analyze and discuss satire with the following guide questions:

1. Who or what is the subject of the satire?

2. What satirical technique is being used?

3. Is the satire justified?

4. What are the author's motives?

5. Who is the satirist's audience?

6. How effective is the satire?

7. Can the subjects respond without worsening the situation?

8. Can you think of additional ways to satirize the topic? Should you?

One way of individually analyzing written satire is to provide the students with a copy of the satire on which they make marginal notes. Students can also analyze examples of satire from Mad magazine (Perrin 1989), The Simpsons (Considine 2006), and The New Yorker, as well as samples of those authors mentioned earlier in this article. Bob and Ray scripts can be used as classroom examples of radio media satire (Crick 1989) and Weird Al Yankovic's rock satire might serve as video examples. Newspaper editorial cartoons are excellent sources of current events satire. Even First Nations' "trickster stories" can involve satire (Ballinger 2000). Once the students begin to create satire, they can analyze and discuss each other's examples.

Creating Satire

Creating satire requires care and insight since the satirist must be well versed about the subject and not accept anything at face value (Hook 1962, 391). In fact, satire without criti­cism becomes "empty farce," and without humor, "invective" (Irmscher 1972, 260). Humour is a key element in satire; the satirist entertains the audience rather than preaching (Polking, Bloss, and Cannon 1983, 334), although ridicule is the work's primary intent (Hook 1962, 391).

Techniques for students include "derision, invective, vituperation, jeremiad, raillery, ridicule, mockery, reduction ad absurdium, sarcasm, irony, caricature, parody, burlesque, comedy of manners,

86

mock-epic, commedia dell' arte, clownishness, farce" (Irmscher 1972, 260), as well as "irony, exaggeration .... understatement, pun, double entendre, malapropism, manufactured words, spoonerisms, pairing of unlike elements, and fancy and imagination" (Polking, Bloss, and Cannon 1983, 155). Hook (1962, 391) claims that no formula for satire writing exists, because after all the background research and meditation on the topic has been undertaken "then must come ... the imaginative, attention-rousing presentation."

Ideas for Satire

Students might write satire using the following ideas:

1. Compare and contrast words and actions - they might compare campaign promises to what was actually done (Hook 1962, 391)

2. Compare and contrast what is and what ought to be - they might examine social programs for needs that are not being met

3. Reverse the circumstances - for example, placing supplicants in the role of authority (and vice versa)

4. Invent a "what-if" situation - perhaps a situation in which everything goes wrong

5. Use fantasy - they might invent a mythical being such as a visitor from outer space or a time traveler from the past or future who comments on the situation from a different perspective

Suggestions for Writing

Topic selection. Students may find it difficult to select a topic. In general, anything the student does not like, is angry about, or believes is wrong or needs changing makes for a good topic. The students can examine the media for possible topics by looking for inconsistency, hypocrisy, breach of trust, failure to act, inappropriate priorities, cover-ups, double speak, inappropriate words or actions, disagreeable personal habits, or mannerisms.

Topic research. Once students select a topic, they must investigate it thoroughly and verify all facts. Any lapse of accuracy will affect the credibility of the satire.

Brainstorm for ideas. Here students should think through the subject matter, reflect on it, and begin to structure the satire. This step may occur partially at the time of topic selection. Students may spot an incongruity or other element worthy of satirizing and form an initial idea for approaching the topic, or have an insight about it. Students would then begin their research while fleshing out the satire.

Writing the satire. The elements of the satire should be put into a logical order and examined for readability, viewer comprehension, interest, and humour.

87

Dissemination. This can vary from a class presentation to sending the satire to the media as free-lance work or a letter to the editor. Some students may enjoy writing satire as poetry (Otten 1987) or as a rap song. They may want to produce an audio tape or a video for radio or television. The students can critique each other's presentations using the suggested guidelines in this article.

George (1989) provides suggestions for developing a high school course for writing satire. Although the suggestions pertain to the English curriculum, some elements can be adapted for social studies classes. Satire writing by students also lends itself to collaborative planning between social studies and English teachers. Whereas the former can address topic, research, and application, the latter can concentrate on technique and style.

Problems with Satire

Teachers must consider limits on their students' satires. For example, Lamb (1988) approvingly notes that the satire of Gary Trudeau "tests the limits of taste, fairness, and appropriateness." A class discussion about discretion is in order, especially if they intend to disseminate their work. Suppose a student directs a biting satire at a powerful local person, or decides to satirize a controversial issue such as abortion. Steadfast rules will be impossible to establish; each circumstance will be unique. Teachers must exercise care in supervising this activity.

Because satire can be powerfully effective, the class should discuss libel and slander issues - especially if the satire will be publicly disseminated. Truth is a defence to such charges, so students should realize the importance of accurate and timely background information. Fair comment is also a defence as long as the comments are not malicious (Mitchell 1991, 19).1

Finally, the topic of satire itself can be a current events issue. A classic example of this occurred some years ago when the province of Saskatchewan passed a house rule prohibiting reporters from broadcasting for entertainment purposes comments made by legislators.2 This prohibition resulted in part from a skit on April Fool's Day satirizing the Saskatchewan New Democratic Party government's financial difficulties. The skit presented the NDP as selling the legislature for use as a gambling casino (Canadian Broadcasting Company 1992). With current issues students can both develop their own satire and use the style of other satirists.

Satire is a powerful, yet enjoyable, tool for training students to be knowledgeable and effective critics in a democratic society. With little more than a current newspaper to find topics and some examples of satire teachers can begin to work with this tool right now.

88

Notes

1. Where defamation might occur yet the student insists on disseminating the satire, the principal should be consulted and a legal opinion obtained. This is an extreme situation, however, and most probably the student could be encouraged to modify the offending element. To avoid problems of this nature, students can sign a statement giving the teacher final authority for permission to disseminate satires developed as class projects.

2. Such a prohibition is a violation of Section 2b ("Fundamental Freedoms") of the Canadian Charter of Rights and Freedoms, and Article 19 of the United Nations Universal Declaration of Human Rights.

Points to Consider

1. Examine your jurisdiction's social studies curriculum and select a topic where satire can be used for a project. Discuss why you feel that this topic is appropriate for satire. Consider the topic and the modes of presenting the satire.

2. Outline how you would prepare your class for a project developing satire for the topic selected for activity #1,. Present the outline to your colleagues and invite alternate ways of planning for this topic using satire.

3. Check the media for potential topics that lend themselves to satire. Pick one and discuss why it can be satirized and the mode of satirical presentation that students can develop i.e. short story, play etc.

4. Create or outline a tentative satire for one of the topics discussed in activity #3. Develop a plan to demonstrate how your students will engage in this activity. Present it to your colleagues in a small group. The other group members should brainstorm how to enhance your students' approach to the topic and present additional ideas to satirize the topic.

5. Examine your jurisdiction's language arts or English curriculums for topics that could include satire. Determine which social studies topics are taught at the same time. Hypothesize and discuss with colleagues how you can jointly work with a language arts or English teacher to prepare a unit with a satire element based on the joint curriculum comparisons.

89

Internet Sites

Political Analysis Through Satire - A PBS designed site for classroom activities. It is oriented to the U.S., but the ideas in it can be adapted to the Canadian scene. http://www.pbs.org/now/classroom/satire.html

Exploring Satire with Shrek – This is a National Council of Teachers of English / International Reading Association site with a lesson on teaching satire written by teacher Junius Wright. http://www.readwritethink.org/lessons/lesson_view.asp?id=810

Exploring Satire with The Simpsons – This is also by Junius Wright, at http://www.readwritethink.org/lessons/lesson_view.asp?id=811

References and Additional Readings

Ballinger, Franchot. "Coyote, He/She Was Going There: Sex and Gender in Native American Trickster Stories." Studies in American Indian Literatures. 12 (Winter 2000): 15-43, ERIC EJ628498.

Canadian Broadcasting Corporation. "World Report." Radio news broadcast, 22 May 1992.

Clements, Robert J. "Satire." In Funk and Wagnalls New Encyclopedia, 23, 159-61, edited by Norma H. Dickey, 1990.

Considine, John. "The Simpsons: Public Choice in the Tradition of Swift and Orwell," Journal of Economic Education. 37 (Spring 2006): 217-228, ERIC EJ744758.

Crick, Robert Alan. "Bob and Ray in the Classroom: A New Improved??? Satire-Writing Idea." English Journal 78 (March 1989): 44-45.

George, William. "Teaching Satire and Satirists." English Journal 78 (March 1989): 38-43.

Hook, J. N. Hook's Guide to Good Writing, New York: Ronald Press Co., 1962.

Irmscher, William F. The Holt Guide to English. Toronto: Holt, Reinhard and Winston, 1972.

Kirman, Joseph M. "Using Newspapers to Study Media Bias." Social Education 56 (January 1992): 47-51.

Kleg, Milton, and Marc Mahlios. "Delineating Concept Meanings: The Case of Terrorism." Social Education 54 (October 1990): 389-92.

Lamb, Chris, "Doonesbury and the Limits of Satire." Paper presented at the annual meeting of the Association for Education in Journalism and Mass Communication, Portland, Oregon July 2-5, 1988, ERIC ED297377

Martorella, Peter H. Elementary Social Studies as a Learning System. San Francisco: Harper and Row, 1976.

Mitchell, Teresa. "Am I Defamed?" Law Now 16 (October 1991): 19.

90

Otten, Nick, and Marjorie Stelmach. "Turning News into Literature." English Journal 76 (December 1987): 63-64.

Perrin, Robert. "Don't Get Mad or Go Mad: Use Mad." English Journal 78 (March 1989): 49-51.

Polking, Kirk, Joan Bloss, and Collen Cannon, eds. Writer's Encyclopedia. Cincinnati: Writer's Digest Books, 1983.

Reeves, Carol. "Students as Satirists: Encouraging Critique and Comic Release." College Teaching. 44 (Winter 1996): 15-18, ERIC EJ521756.




91

Chapter 13

Transformative Geography: Ethics and Action for Geography and Environmental Education

(An earlier version of this chapter was originally published in Journal of Geography, the official journal of the National Council for Geographic Education and dedicated in memory of Dr. Charles Chamberlin)

This chapter provides a philosophical foundation to approach current and future geographic concerns. It contains an ethic for the application of geographic learnings and the ability to recognize, analyze, to be both pro-active as well as reactive regarding geographic and environmental concerns: pro-active in taking the initiative in anticipation of events and reactive in responding to events. Examples of this are commerce driven technology, corporate amalgamation or mismanagement of land and resources, misguided government projects, government inaction, the abuse of or failure to recognize aboriginal land rights, and exploitation of third world people. It is part of learning to be a good citizen and a steward of the Earth.

Definition

Transformative geography encourages students to practice the discipline of geography for the well-being of people and the environment to improve the world. Although action is an important element in transformative geography, I use "transformative" since it emphasizes change and includes action to accomplish change.

An example is a class geographic study that is well researched, discussed and debated, where the class decides that they might make a positive difference. Such topics might include, among others, destruction of a rainforest or ocean bed, oil exploration or extraction in ecologically sensitive areas, or local topics directly related to one's school district or neighbourhood. This allows students to undertake action based on a decision after recognizing and understanding the issue (Catling 1993, 341).

Rationale

We know that geography is an interesting and useful discipline. Its knowledge encourages students to appreciate the environment and make sense of it and understand factors affecting it as well as enjoying it. Learning geography can be empowering for students since expressions of power affect our lives through spatial organization and writing (Kitchin 1999, 47). Its knowledge and skills open the doors to examine and research problems and concerns impacting our planet and its people. However, geography and social studies curriculums usually stop at this point. I consider this an educational void that does not allow full scope for geographic education. Transformative geography fills this void mobilizing geographic knowledge and skills into ethics based action.

92

Modern social studies curriculums in North America usually emphasize inquiry for students to develop questions, acquire information and make decisions. The problems dealt with in transformative geography are appropriate for inquiry. And the earlier this can begin, the more aware a student can be regarding geographic concerns and the better the foundation for future geographic studies. The International Charter on Geographic Education states that "Children should be encouraged to take responsibility for their actions in and on the environment and should develop a local, national and international commitment based on concern for the global community" (Catling 1993, 347).

Philosophical Foundation

Transformative geography is the physical companion of the existential philosophy of caring (Noddings 1984) and its corollary the ethical factor (Kirman 1992). Caring is to act not by fixed rule but by affection and regard, "First, the action (if there has been one) either brings about a favorable outcome for the cared-for or seems reasonably likely to do so; second, the one-caring displays a characteristic variability in her actions—she acts in a nonrule-bound fashion in behalf of the cared-for" (Noddings 1984, 24, 25). The ethical factor (Kirman 1992, 9) extends caring beyond personal one-on-one relationships to all relationships. It provides a values yardstick for action based on love, kindness, and respect for human dignity, where love is the unselfish concern for the well-being of others, kindness is concerned helpfulness, and human dignity is the esteem, nobility and respect inherent in and due all humans.

The philosophies of caring and the ethical factor provide a standard for what is right and wrong in personal and extended relationships. In the teaching of geography, transformative geography moves from a personal relationship to an extended one for caring for our planet and involves a caring and ethical relationship to the land and water and all living creatures and plants. This also includes geographic elements in human rights. It seeks to move from what is to what ought to be and is inquiry driven. As noted by Freire "The world – no longer something to be described with deceptive words – becomes the object of that transforming action by men which results in their humanization" (Freire 1972, 74). This dovetails with Kropotkin's (1885, 141,145) view of geography education as "...the immense task of caring about the humanitarian side of our education – as far as the school is able to forward it," that "Geography...must teach us, from our earliest childhood, that we are all brethren, whatever our nationality," and more prosaically by Bunge (1977, 37) that "It is up to the geographer to study a region and realize, from the point of view of the people that live there, what is geographically out of whack." Catling (1993, 340, 344) states that "Geographical education is about empowering people to control their own lives and to work for the good of others," as well as "fostering in children the desire for and the capacity to fashion a better world for all people." Indeed, geography involves both societal spatial concerns and social justice (Kitchin 1999, 53).

93

In keeping with the above, Millar & Yoon (2000) postulate that morality, goodness and love provide a rhetoric for resource management since decision making regarding environmental use is a moral issue. They also note that within freedom of action, responsible use is a moral action, and that this applies to individual decision making. We have the power to affect changes through our will to action (Kirman 1992, 7). Out of this, goodness, which is expressed through sharing relationships with others, and love, which involves our responsibilities to others, are applicable to the environment (Millar & Yoon 2000). Millar & Yoon believe that love "frames rationality outside abstract rules," paralleling the research ethics strategy noted by Hay (1998) for professional geography. However, transformative geography is not based on emotion. While emotion may be a motivating factor, the aspect of good science is paramount.

Why Geography?

If we are seeking to make the world a better place to live in by improving and healing this planet and its people why look to geography for solutions? Surely political science, history, or biology could also arguably be the vector for transformative behaviour. And they could and should join with geography. My choice of geography for transformative action is based on four elements:

1. Its breadth -- everything happens somewhere and is affected by location.

2. Its universality -- whatever happens affects the earth in large or small ways.

3. Its science -- geography requires good science to provide background information and solutions.

4. Its capacity for integration -- geography is a discipline that can be integrated into other disciplines because of location and/or environment.

Elements of Transformative Geography

On a philosophical note Kitchin (1999, 47) states that "...it is recognized that space is not just conceived as a container of objects but also as an active agent of change." Catling (1993, 355) is more procedurally specific: "Geography is a participatory and active subject, one which must be lived out in our daily lives and studies...It means following an enquiry approach to concluding questions...." Cox (1986, 294) states that "Ethical decisions involving questions about right actions cannot be avoided when we teach geography for a better world." Thus, transformative geography must have three elements. They are critical thinking, decision making and action.

Critical thinking - This includes inquiry activities to fully research the issues, history and background information. Inquiry activities require strong research skills and the class must have a solid research skills foundation for their age and abilities before undertaking a transformative geographic topic. Inquiry procedures are well documented (Kirman 2008, 19-21; Welton 2002, 273-277; Wright 2001, 71-77

94

among many others) and it is beyond the scope of this chapter to present the various inquiry procedures. But all usually involve the selection of a problem or topic, extensive research based on quality resources, the presentation of this research, discussion, debate, developing tentative decisions, reviewing them again, revising them, and coming to a final decision.

Decision making - A decision is required once all the background information has been researched, gathered, analyzed, presented, discussed and debated. Such a decision may involve seeking an alternative to particular actions, finding a solution to an impasse, aligning one's self with a particular view, deciding that more information is needed, accepting that nothing can be done at this time, deciding to await further developments, or agreeing with what has been done. A class may not necessarily have a unanimous view of a situation. It may be argued that since decision making is part of inquiry it should not be given special mention for transformative geography. However, a decision is an imperative for transformative geography since it will lead to action, and such a decision must be carefully considered since the action derived from the decision is not hypothetical but actual.

Action - Once a decision has been made action is required either individually or collectively. This means that a class may be given the option to act individually or in groups and allows for class members to act according to their conscience. Action could be lobbying politicians, writing to affected parties with suggestions, involving the media, environmental clean-ups, and developing and circulating petitions. But action can also include refraining from acting because of agreement with what is occurring, waiting for a better time, or allowing a situation to play itself out.

Action Based Pedagogy

Transformative geography requires action. The element of action is in the tradition of radical geographers and geographers concerned with "radical humanism" (Mitchell and Draper 1982, 32,44), and that of Bunge's (1977, 34-35) concept of "Expedition." It is certainly in accord with Dewey (1916, 2) that "Life is a self-renewing process through action upon the environment." Critical thinking and decision making are also noted specifically in the Canadian National Standards for Geography (2001, 62), but the aspect of action is not emphasized, it is, rather, implied by examining alternative actions and evaluating them for their consequences.

Catling (1993, 345) mentions "Children are prepared to take action to improve the environment both through local action, on such matters as litter in school and the local area, and through activities to support people elsewhere in the world...". Kitchin points out that the personal experiences of the children in class can be used to show oppressive elements of space, e.g. a child being bullied

95

who tries to find an alternate route home (1999, 50-51). This can be used as an exercise to develop empathy, concern for the rights of the child, and arrive at some action to end the problem. As Cox (1986, 296) notes, "The over-riding purpose of geography teaching for a better world is that students should take actions which are informed by rational thinking and principled moral judgments."

Transformative geography expresses Dewey's (1916, 22, 40, 163) view to apply one's ideas to determine their validity and determine "a social sense of [the students'] own powers..." while developing needed skills, and Peter Kropotkin's (1885, 144) belief that a student experiences intellectual growth through "independent inquiry." It is also in keeping with Freire's (1972, 75) idea of praxis to put theory into action for socially positive change. Transformative geography is democratic and inclusive allowing all the student's voices to be heard and be recognized (Hooks 1994, 185).

Action – Pro and Con

There are two views about school related actions. Chamberlin (1991, 1992) advocates that children should be involved in action activities. On the other hand, Glassford (1992) claims that this is not the purpose of school, and that failure in such actions may have negative effects on the children. There is also the potential for action activities to involve the school or district in a controversial issue with concurrent public relations problems and teachers finding themselves accused of promoting their own views through the class' behaviour.

Prior to any class' action the school's administration should be consulted to avoid any conflicts with school policy and to gauge the potential for public backlash. Thus, in some cases the teacher may end a unit without class action. However, students are free to act on their own. In such a case the class must be informed why the school cannot be involved, and the problems the students may face if they act on their own. Ordinarily the teacher is a neutral guide and the students make reasoned decisions based on evidence derived in their inquiry activities. This also helps to deflect criticism from the teacher and the school if the students take action on their own.

Teaching and Learning Transformative Geography

Transformative geography begins in the classroom and extends to the home and the rest of the world in an ever-widening circle. It encompasses not only learning about appropriate behaviour for the well-being of our planet but practicing it as well. The most important transformative geography questions that every student must be taught to always ask are: "How can my actions make this a better world?" and, moving from the general to the specific: "How can this action make this a better world?" An example of this would be the examination of a current concern to the locality such as one

96

being faced in the author' s province of the extraction of coal gas. Unlike conventional natural gas coal gas needs to be forced out with water. The copious use of water for this purpose can lower the water table adversely affecting wells and plants. A discussion and brainstorming session would produce an inquiry question such as "How will coal gas extraction affect our farmers and the environment?" Once the research results are reported the students can reasonably determine some effects of the extraction process. The students will realize that overuse of extraction water is the problem. They can then decide on actions to encourage reasonable water use for coal gas extraction. Perhaps the results might show that any use of water for extraction might be too much use, especially if drought conditions prevail.

Types of Action

If the class decides that action is needed students can lobby politicians, industry executives, or experts such as scientists. Letters to the editor can be sent to newspapers as well as articles submitted for possible publication on the topic. Petitions can be organized and websites developed about the selected concerns. E-mail can be used for many of the above contacts and the class could attempt to engage other students, both in their school and elsewhere, to participate in such action. Students can make use of Twitter, YouTube, Facebook and e-Pals (http://www.epals.com/) for others to participate.

These are just some of the potential action activities that could be undertaken. In all cases the teacher should guide the class away from any actions that might be considered nuisances such as e-mail chain letters. The action should always be dignified, respectful, and operate from a well researched and presented background. Such behaviour is more likely to be acknowledged and will present a positive face to the public for any actions.

Importance Of Current Events

The news media is a key place to find a topic for a transformative geography unit or discussion. Items dealing with military, political, or social situations that have geographic implications can be easily found (Kirman 1990, 211). Indeed, everything has to happen someplace! The class is not limited to local media for research purposes since the Internet provides regional, national, and international media reporting and opinion. Excellent resources for this in the Canadian Social Studies Super Site (in Current Events) are the online newspaper sites. Go to where the action is happening by reading the local reporting and opinion. See if there is unanimity or diversity of opinion at the source. See if there are similar views about the matter elsewhere in the world. Compare how the situation is being reported in different parts of the world. Determine why there are differences, if any, in the reporting of facts and opinion. Open a discussion of the situation using the ideas of transformative geography to initiate an inquiry activity and begin to raise questions.

97

Subject Integration

Transformative geography should be integrated with other subject areas,1 for example:

Language arts -- Write poetry, essays, and check-lists about ideas for improving the world, read about and discuss situations of helping or harming the planet, and apply critical thinking skills to consider alternatives that would aid in improving our Earth.

Music--Listen to songs and write music about environmental concerns, making the world a better place in which to live, and helping others. Discuss the purpose of such musical selections for improving the world. Consider what motivates people to compose such songs.

Art--Use drawings, photography, digital images, sculpting and other media to create posters, montages, mobiles, photographs, three dimensional representations and computer art associated with transformative geography. Present and discuss the purpose of such creations.

Math--Measure geographic areas to help determine suggested improvements or protection. The area of the location and its distance from the school can be figured. Determine time over distance to reach the area or to traverse the area, and develop formulas to predict change over time for factors affecting the location such as regeneration of trees and wildlife or the effects of demand on renewable and non-renewable resources.

Science--Study any biological and/or chemical impacts on the land and people. The implications of science, technology, and society (STS) concerns regarding the area under study can be examined. Students can consider applying science and technology to geography to protect or heal people and land. Studies such as forestry, agronomy, hydrology, weather, geology, and remote sensing are all within the science subject area and applicable to transformative geography.

Physical Education--Creative dance can relate to transformative geography. Dance can involve artistic role-playing of the elements of the selected topic. Where the topic is a local one, field trips to the area can be undertaken to obtain first-hand information. Field trips also allow on-site transformative geographic activities with other subject areas. Hiking techniques can be taught for field trips to examine areas being studied, and maps examined to determine the nature of the area to be traversed.

Drama--While not usually part of curriculums it is an activity that allows creative expression through acting-out a situation, its implications, or its results. It can also be included in the social studies for role playing and simulations.

98

If transformative geography actions can be in all these subject areas, is there any need for a geography teacher? Certainly. It is in geography teaching that the background in geography necessary to appreciate appropriate research and investigation of geographic concerns occurs. Other subject areas merely build upon the students' geographic background to undertake the above noted activities. The discipline of geography and geographic education provide the backbone for transformative activities in other subject areas.

Values and Acculturation

Transformative geography is a values model for geographic action. Knowing its principles does not mean it will be acted upon, or even remembered beyond the school year it was taught but it does provide a standard for what is right and wrong. As a value item transformative geography is similar to environmental education, another action based pedagogy, where students learn and attempt to apply environmentally sound behaviour in their everyday lives. Does environmental education work? Not in every case. Do we have a comparable alternative to it? No. Yet we go forward with environmental education since we have nothing better. Thus it is with transformative geography.

It might be argued that transformative geography is a form of indoctrination since it attempts to encourage behaviours. But it differs from indoctrination since it allows for differing opinions, a variety of actions, dissent and individual choice backed by research and debate. Yet, transformative geography is a value approach supporting a particular world outlook. To the extent that it is a curriculum element it can be considered acculturation, a less pejorative and more positively nuanced term than indoctrination, to a standard of norms and expectations.

Conclusion

Transformative geography is being taught everywhere young people are learning to be active stewards of the Earth and responsible for its welfare and that of its people. It is not new. Its principles have been around since the early environment movement in the 20th Century and has its roots in responsible citizenship, action based pedagogy, Nel Noddings' philosophy of caring and my Ethical Factor. Transformative geography merely consolidates and articulates these principles and behaviours into an epistemology with a universal moral foundation. It is not an attempt to provide a definitive philosophy of geography education, rather to provide some suggestions for planning and teaching involving moral considerations and to encourage discussion of the moral elements and procedures appropriate for the discipline of geography. As Merrett (1999, 215) notes: "It is just a question of whether a teacher believes her or his role is to promote change or maintain the status quo...But what values are we imparting to our students? How will the students we teach change the future?" Transformative geography is a pedagogy that addresses this concern.

99

Notes

1Two articles that elaborate on integrating geography with other subject areas and can provide ideas for further transformative geography activities in these subject areas were published in the May -June, 1988 issue of the Journal of Geography: Kirman, Joseph M., Integrating "Geography With Other School Subjects," pp. 104 -105, and Bednarz, Sarah W. & Debbie Robertson, "Further Suggestions For Integrating Geography Across The Curriculum," pp. 105-106.




100

Points to consider

1. Examine a current environmental issue in the media. With a group of your colleagues discuss what elements of it involve transformative geography. Hypothesize how this issue can be taught on a middle grade level of your choice and how you would present the aspects of transformative geography to the class.

2. Using another environmental issue, outline a written plan of a tentative two week inquiry unit about it. Be specific as to the transformative geography elements of critical thinking and decision making. Hypothesize what types of action the class could potentially take about this issue. Present your plan to your colleagues or teacher in-service group.

3. Design a procedure in which your class surveys issues in your local community for potential transformative geography activities. Once the class has suggested various activities, how would a choice be made about which issues will be explored?

4. Your Grade 9 class learns that a Grade 4 student in a nearby elementary school is trying to avoid a bully. This child is taking different routes home in order to avoid encountering her. Outline and discuss how you can develop a transformative geography mini-unit using this issue and how you could help the victim.

5. Prepare a tentative plan about Dr. David Suzuki's views on environmental issues. Show how you can develop a discussion with your students about Suzuki's ideas including criticisms of his views. The plan should have background resources including media, Internet, and written materials. Show how the class can be motivated to examine Suzuki's views from a transformative geography perspective, examining the validity of his decisions and the appropriateness of his suggested actions. Discuss how you would encourage the class to suggest other decisions and actions about the environmental issues raised by Suzuki.

6. Examine the history of your community and how it has developed. If you could go back in time to the beginning of the community how would you plan for its future according to transformative geography principles? How would you prepare a unit about this for a Grade 8 class?

7. Your Grade 7 class is excited about the plans to build a theme park about the future near your community. Discuss how you would develop a mini unit about this development and its impact on the community and how transformative geography would play a role in it.

101

8. Plan a virtual trip for your Grade 8 class to a location that will show the ethical implications of geographical development. Develop questions that can be used to guide the students during this trip and a follow-up activity for them involving inquiry.

9. Plan a mini-unit for a grade level of your choice that involves the use of Google Maps or Google Earth that examines a location for potential geographical development. Show how you can guide the students, using transformative geography, to decide the benefits and detriments of the development and suggest their own ideas about how any development should proceed.

10. After your Grade 9 class has completed several units involving transformative geography you want to know if they have developed a feeling for the ethical ideas embodied in it. Outline how you will go about determining this.

Sources Cited

Association of American Geographers. Statement On Professional Ethics. 1998. Revised 2009. accessed September 16, 2013. http://www.aag.org/cs/about_aag/governance/standing_rules see left side bar.

Bunge, William. "The First Years Of The Detroit Geographical Expedition." Radical Geography: Alternate Viewpoints On Contemporary Social Issues. Richard Peet, ed. Chicago: Maaroufa Press Inc. 1977. 32-39.

Canadian National Standards for Geography: A Standards-Based Guide to K-12 Geography. 2001. http://www.cgeducation.ca/resources/learning_centre/docs/Canadian_Geography_Standards.pdf

accessed September 16, 2013.

Catling, Simon. "The Whole World In Our Hands." Geography 78(4) 1993. 340-358.

Chamberlin, Chuck. "Citizenship As The Goal Of Social Studies: Passive Knower Or Active Doer?" Canadian Social Studies. 26 (1) (Fall, 1991). 23-26.

Chamberlin, Chuck. "What Vision Of Democracy Should Guide Citizenship Education? A Response To Larry Glassford." Canadian Social Studies. 27 (1)(Fall, 1992). 30.

Cox, Bernard. "Reflections On Geography Teaching For A Better World." Teaching Geography For A Better World. John Fien & Rod Gerber eds. Brisbane: Australian Geography Association with the Jacaranda Press. 1986. 287-299.

Dewey, John. Democracy and Education. New York: The Free Press. 1944 [1916].

Ecological Society of America. Code of Ethics. 2002?. http://ethics.iit.edu/ecodes/node/3907

accessed September 16, 2013.

Freire, Paulo. Pedagogy of the Oppressed. New York: Herder and Herder. 1972.

Glassford, Larry. "Ten Reasons For Questioning The Activist Citizen Model Of Elementary Social Studies." Canadian Social Studies. 27 (1) (Fall, 1992). 28-29.

Hay, Iain. "Making Moral Imaginations: Research Ethics, Pedagogy, And Professional Human Geography." Ethics, Place & Environment, 1: 1998. 55-75.

Hooks, Bell. Teaching To Transgress: Education As The Practice Of Freedom. New York: Routlege. 1994.

102

Kirman, Joseph M.. "Don't Just Teach Geography, Teach About Ethics In Geography." History and Social Science Teacher. 25(4) (Summer, 1990). 210-211.

Kirman, Joseph M. Elementary Social Studies: Creative Classroom Ideas. 4th edition. Toronto: Prentice Hall / Pearson Education Canada. 2008.

Kitchin, Rob. "Creating An Awareness Of Others: Highlighting The Role Of Space And Place." Geography. 84(1) 1999. 45-54.

Kropotkin, Peter. "What Geography Ought To Be." Human Geography: An Essential Anthology. John Agnew, Daniel N. Livingstone, Alisdair Rogers eds. Cambridge MA: Blackwell Publishers. 1996 [1885].139-154.

Merrett, Christopher. "Teaching Social Justice: Reviving Geography's Neglected Tradition." Journal of Geography. 99(5) (Sept., 2000). 207-218.

Mitchell, Bruce, Dianne Draper. Relevance And Ethics In Geography. New York: Longman. 1982.

Noddings, Nel. Caring: A Feminine Approach To Ethics And Moral Education. Los Angeles: University of California Press. 1984.

Welton, David A. Children And Their World: Strategies For Teaching Social Studies. Boston: Houghton Mifflin Company. 2002.

Wright, Ian. Elementary Social Studies: A Practical Approach To Teaching And Learning. 5th edition. Toronto: Prentice Hall / Pearson Education Canada. 2001.

103

Chapter 14

Teaching Geography Using Poetry Writing

(An earlier version of this chapter was originally published in Journal of Geography, the official journal of the National Council for Geographic Education)

Rational for Using Poetry Writing to Teach Geography

Weber (2005) argues that it is time to use poetry and drama to teach geography noting:

I find that the stuff of geography is the stuff of poetry and drama. The geographer, the poet and the dramatist write of the same thing: people, and their lives in certain times and places. The geographer marshals facts and presents them in systematic fashion; the poet offers images in unique language, frequently of personal and localized experience; the dramatist takes a time, a place, some people, and brews a conflict. I might even say that the first geographers were those long-ago storytellers who sang in poetic and dramatic cadences of the hunt, or the battle, or the sights of a wondrous, distant place.

Classroom Value

Writing poetry allows you to tap the creative ideas of students for original ideas, provide an interesting way to present the topic for motivation, and create a thing of beauty for an aesthetic experience. It should help students learn geographic content or look at it in a new way. Poetry can also be used to provide: geographic vocabulary, geographic descriptions including those of past and present, show various positions regarding geographic concerns, and speculate by presenting new possibilities regarding geographic concerns for the present and future, and revisit past situations.

Poetry can be used for review and reinforcement, to focus on specific geographic content, and motivate searching for new geographic information. It can be used to complete a geography unit using poetry writing as a culminating activity. Poetry writing about a geographic topic can be an informal evaluation of knowledge of the material as well as the students' personal perception and creative use of the material. Geography is an obvious subject for poetry since everything has to happen someplace.

Using poetry writing to teach geography also provides an opportunity for some students to demonstrate and excel in those areas that they have an aptitude for as noted in Gardner's theory of multiple intelligences (Smith, 2002, 2008) in particular those with linguistic, intrapersonal and naturalistic aptitudes.

104

Logistics, Poetry Context, and Subject Integration

When geography is integrated with language arts or science instruction you compare the geography curriculum, or social studies curriculum, with the language arts or science curriculums for common instruction points and joint planning. Once they are found, poetry can be used. For example, a science unit on weather can be integrated with a human geography lesson about a farming or fishing community and its concerns. In language arts any place where poetry or writing instruction is used, geography can be the demonstration focus.

Geography Standards

Using poetry and poetry writing to teach geography can meet all essential elements of the Canadian National Standards for Geography (Canadian Council for Geographic Education 2001). This is because virtually everything geographic is capable of being the subject of a poem including such things as learning a new geographic concept or even dealing with how a teacher presents an exciting geographic topic. The Canadian National Standards for Geography contain six major elements essential to geography: the world in spatial terms, places and regions, physical systems, human systems, environment and society, and the uses of geography. The following chart provides examples of how poetry and poetry writing meet the Standards.




105

Examples of how poetry and poetry writing meet the Canadian National Standards for Geography
| | | |
| --- | --- | --- |
| | | |
| Essential Elements of Geography | Poetry Application | Example |
| 1. The World in Spatial Terms | Poetry of The World in Spatial Terms – Poems can be written about maps including map poems describing the spatial relations of people and places and also encourage the verbal poetic expression of mental maps | Woody Guthrie's "This Land is Your Land" |
| 2. Places and Regions | Poetry of Places and Regions – The identities and lives of the people studied about rooted in a particular place lend themselves to poetic description, in particular their perceptions of culture and experience and the physical and human characteristics of their place | Longfellow's Evangeline, "Part 1" |
| 3. Physical Systems | Poetry of Physical Systems – The physical processes of climate such as precipitation and temperature, the proximity to geographic features such as the ocean or a desert, and how people make a living such as manufacturing, farming and animal husbandry are all subjects for poetry. As well, how people in their various occupations sustain and modify the cultural and natural environment can provide motivation for poems | Bernard Howe's "The Sonoran Desert" |
| 4. Human Systems | Poetry of Human Systems – The spatial organization of a location e.g. a fishing community and how it relates to transportation, economic activity, settlement patterns and interdependence provide any number of ideas for poems | Barbara Anna Marjanovic' s "The Fisherman" |
| 5. Environment and Society | Poetry of Environment and Society – The modification of the physical environment and how the people are affected e.g. preparation of farmland, soil types, the local crops, and how the change caused in the environment by farming impact the people can be expressed as poems | Edward L. Crain's "Starving to Death on My Government Claim" |
| 6. The Uses of Geography | Poetry of The Uses of Geography – Poems can be written about the geography of the location being studied to help understand how the people lived there over time. This can also involve maps, GIS, aerial photos and satellite images showing how geography can be used for problem solving in modern life as well as seeing how such techniques may have career potentials, all of which can be the subject of poems | |
1. www.woodyguthrie.org/Lyrics/This_Land.htm (accessed September 24, 2013)
2. http://etext.Virginia.edu/toc/modeng/public/LonEvan.html (accessed September 24, 2013)
3. http://thepragmaticpediatrician.blogspot.ca/2008_12_01_archive.html scroll down (accessed September 24, 2013)
4. http://www.authorsden.com/visit/viewpoetry_all.asp?Authorid=15950 (accessed September 24, 2013)
5. http://www.traditionalmusic.co.uk/song-midis/Starving_to_Death_on_My_Government_Claim_(Lane_County_Bachelor).htm
(accessed September 24, 2013)
6. www.authorsden.com/visit/viewPoetry.asp?id=173659&AuthorID=44171 (accessed September 24, 2013)
106
Background Preparation
Discuss poetry. You may want to avoid a definition of poetry since there does not seem to be a universal definition acceptable to everyone. But, thankfully, young people of school age seem to know what poem is when they hear or read it. Here is where the elements of poetry can be mentioned 1. You should also read poetry to the class especially relating to geography - lots of it. Analyze and discuss poems about the topic, in particular, what students see in their mind's eye when they read them, and how they affect their geographic perceptions of the location being studied.
Discuss how to write poetry such as rhythm, onomatopoeia, free verse, couplets, haiku, sonnets, acrostics, limericks, poems whose words form shapes e.g. maps, cliffs, mountains, continents etc. and provide geographic content to be learned for a focus for the poetry writing. You can also provide a guide for students' poetry writing that would include: what they are writing about, the subject, what the completed poem might look like, its length, and concepts and ideas that could be included (Firek 2006, 185). Consider using these student created poems as an informal assessment of the geography instruction.
Evaluation
Poetry writing can be used for evaluation. Firek (2006, 185) suggests the following reflective student creative writing self-evaluation for an informal poetry writing evaluation:
My writing was about…; The kind of writing I did was…; One thing I learned about my subject was…; What I enjoyed most about this activity; What I enjoyed least about this activity; I feel that writing helps me to …; I feel that writing hinders me in…; If I do this again I will…
This type of evaluation can also involve class discussion of the relationship of the poetry to geography and how the poetry helped the students to learn about geography. You can be more structured in your evaluation regarding spelling, punctuation, and grammar but be gentle: "Feel free to suggest improvements, but resist deducting points for errors when you first begin integrating creative writing into the classroom. Nothing squelches creativity faster than an over-emphasis on rules" (Firek 2006, 185).
Pulling It All Together
This section demonstrates how poetry can be used with geography lesson planning. The Rocky Mountains has been selected as a sample four lesson mini unit that leads into a research project. It can integrate with the language arts curriculum such as using figurative language and the science curriculum such as weather, geology and hydrology. Students are encouraged to work with geographic concepts
107
in creating poetry, and in the process blend the ideas related to place into an aesthetic experience that reviews and reinforces what they have learned. It causes them to concentrate on seeing the subject from another viewpoint and application: that of taking geographic concepts into a new construct - a poem.
Preparing the lesson plans
For demonstration purposes developmental lesson plans will be used, however any plan can be used. In this case the class had previous instruction on the use of political and topographic maps, poetry writing, and using Internet search engines. The lessons are: Where are the Canadian Rockies? What do the Canadian Rockies look like? What have we learned about the Rocky Mountains? How can we learn more about the Rocky Mountains? The time element for each of these lessons can vary depending upon student abilities and additional items of interest that the class may wish to pursue. Some of the lessons may require more than one period of instruction. Pages 211-212 of the elementary text has an excellent preliminary activity for this unit. An initial homework assignment is to make a list of five or more research questions for a study of the Rocky Mountains and suggestions for possible resources.
108
Sample Unit – The Rocky Mountains
Lesson #1 Where Are the Canadian Rockies?
Aim: To find the location of the Rocky Mountains on the map of Canada and its location relative to the city of Edmonton (the school' s location)
Motivation: Read poem to class and discuss it.
Map Magic
Joe Kirman
I squeeze the earth together on a smaller paper sheet,
Where rambling mountain ranges now are flat and oh so neat,
And million people cities are just a single spot,
With cars and homes and streets compacted in those dots,
The miles and kilometers are smaller than my hand,
This is magic called a map that can picture all this land.
Activities:
Review the homework assignment with the class. List and discuss the research suggestions made by the students about what is needed for a study of the Rocky Mountains. Discuss the suggested resources noted by the class. Discuss how these questions and resources will be of value in finding information about Rockies. Collect the homework and put aside the above list for use in Lesson # 3.
Read the above poem to the class: Do you think maps are really magic? Why does the author think they are magic? Why do we need maps? How do you think maps will help us learn about the Rocky Mountains?
Find the location of the Rocky Mountains using political and topographic maps of Canada. (The class has previously learned how to use political and topographic maps.)
Have a class discussion about the location and topography of the Rockies and have the students note this in their personal journals.
Determine the route to Jasper National Park using a road map, and measure the distance from Edmonton using the scale of kilometers. Determine how long it would take to reach the town of Jasper by car from Edmonton traveling 100 km per hour. Discuss what might be seen along the route to Jasper based on the map and then verify this with Google Earth.
Summary: If someone asked you where the Rocky Mountains are located in Canada, what would you tell them?
New Vocabulary: rambling, compacted
109
Homework: Determine if you can get to Jasper using a different route. Write down the route and why you might take that route.
Lesson #2 What to Do the Canadian Rockies Look like?
Aim: To recognize that the Rockies is the largest mountain range in Canada and the extent of the area it covers.
Motivation:
To Be in the Mountains
Joe Kirman
I like to see the mountains,
And climb up on their slopes,
Or just to walk upon their trails,
And think about my hopes.
In winter it's time for skiing,
And tobogganing without fail,
But not when avalanches threaten,
To pound these very slopes.
There's fun and joy and danger too,
In these mountains towering above,
But taken altogether,
It's the environment I love.
Activities:
Follow-up discussion about homework. Discuss alternate routes to the town of Jasper and why they would be taken. Collect homework.
Read poem and discuss why the author is so enthusiastic about mountains
Show a large photo or projection image of mountains in the Banff National Park area near the town of Banff. Discuss what is seen with the class. Examine a topographic map of the area to determine the heights of some of the mountains and where Banff is in relation to Jasper. Discuss why the mountains make Banff and Jasper popular tourist locations. Record the data about the town of Banff's location and mountain heights in personal journals.
Examine a small scale topographic map of Canada to compare the Rockies with other mountainous areas. Determine how other areas compare with the Rockies. Discuss the continental geographic implications of the Rockies for hydrology.
110
Open Google Earth. Guide class to locate town of Banff. Ask if any of the class has visited Banff and what they can tell us about it. View some of the items in the town of Banff that might be raised by the class members. Center some of the mountains seen on the topographic map and move to 3-D oblique view. Discuss what is seen. Refer to motivation poem and the author's attitude toward the mountains – ask class if they agree with what is expressed in the poem.
Return to overhead view and zoom to small scale view to observe the Rockies' length and width from the far north to the Canada – U.S. border. Discuss the extent of the range in Canada and then examine how far south it goes beyond Canada.
Summary: Class discussion – What have we learned about the Rockies so far? What items that we have examined can be the subject of a poem?
New Vocabulary: avalanche, slope, environment, toboggan, threaten, towering, hydrology
Homework: Write a poem using any style about what we have learned about the Rockies. Consider making word pictures and shapes as part or all of your poem and using what you have learned in language arts about poetry and figurative language.
Lesson #3 What have we learned about the Rocky Mountains?
Aim: To review what the class has learned about the Rocky Mountains using student poetry.
Motivation: Question – Do you think the poem you wrote for homework would help someone learn about the Rocky Mountains? Why?
Activities:
Ask motivation question and have students discuss why poems can be used for learning about the topic.
Have students read their poems to the class. Students should explain how their poem could help a person learn about the Rocky Mountains. Following each reading the class should be asked to provide feedback about the good points in the poem, how it helps learning, and, if possible, what additional items could be added to the poem and the reason for these items. Collect poems at the end of this activity.
Summary: How have the poems we have read in class helped us learn more about the Rocky Mountains?
Homework: Return the list of research questions and resources about Rocky Mountains the class prepared for lesson #1. Tell the class to examine what they wrote, and your comments, and to add any additional suggestions for research and any other resources they may have learned about since then. For the next lesson they will select one of their research questions to do for a project. (Note – students can modify any questions or provide new ones based on what they have learned.)
111
Lesson #4 How can we learn more about the Rocky Mountains?
Aim: To develop individual inquiry activities for each member of the class.
Motivation: Look at the class using a pair of binoculars. State – "I am focusing the binoculars on the last table in class. What does the word 'focus' mean?" (Define, discuss, use in sample sentences.) How can poetry help us to focus on geography in our inquiry project?
Activities:
Prior to this period discuss the inquiry project with the school librarian or resource person to prepare a set of written and a.v. source materials available in the library to be displayed for the class. A list of Internet resources should also be prepared for the class (Students should participate in searching for these online resources.)
Begin with the motivation and lead into a brief discussion on the inquiry project's focus on geography.
Distribute a 7.5 cm x 12.5 cm index card to each student. They will write their names on the top line and below it the research question they wish to examine. Each student will orally state their research question for the class to get an idea of what everyone will be doing. Encourage constructive feedback from the class. If more than one student has the same research question those students could have the option of jointly working together. Where research questions appear to be too extensive or may involve problems with resources, suggest a modification or change to another question. Collect the index cards.
Discuss the length of the project, the due date, and the procedure used to monitor each student's work during the project. Note that for this project each student will write two poems. One will be an introduction to the project and the second poem will be a summary of what was learned. Any poem style may be used and additional poems related to the project can be written for extra credit.
Review inquiry procedures with the class. Have students tentatively suggest how they will start their projects and the types of resources that they will need.
The class should move to the library or resource room (this can also be set-up in class if there is room) and examine the resources. Following the examination discuss how these materials can be of use to the projects. Ask if there is a need for additional resources to complete the projects and if anyone thinks they will have a problem finding other resources.
112
Review and discuss how to use Internet search engines, and how to decide if a URL is of any value to their projects.
Ask class: Are there any questions about what we are to do for this project? Is anyone unclear about anything in the project?
New Vocabulary: focus
Summary: Questions – Do we all know what to do for this inquiry project? Who would like to review what we are going to do? Is there anything else that should be mentioned as part of this review?
113
Recognition for student poetry
The above plans all have poetry in common and demonstrate how it can be used in geography instruction. Many of the poems created by your students will be excellent and worthy of publication. Consider how this may be done either as a school sponsored production, with a commercial publisher, or an Internet publication.
Some Additional Ideas for Poems and Poetry Writing
Chapter 20, Esthetics in Social Studies: Teaching with Poetry Art and Music, in the elementary text has a list of 16 items in the poetry section most of which can be used for the middle and junior high school levels with little or no change.
Conclusion
Geography instruction develops a new dimension in instruction with poetry and poetry writing. The benefits of it are that students are introduced to an esthetic element not usually associated with geography. It allows for creative and perceptive applications of geography, motivations that artistically lead into topic discussions, and is applicable to classroom instruction and inquiry units. Student poetry can be used for project assignments, class presentations, culminating activities, informal assessment, and an optional activity for any student moved to create a poem just for the enjoyment of the topic. I hope that by joining poetry writing with geography it will provide another enjoyable and creative dimension to geography instruction and its expression by students.
Points to Consider
1. Using a poetry anthology select a poem that you believe can be used to teach geography. With a group of your peers, discuss the poem and its use in a geography unit. Obtain feedback from the group regarding its appropriateness and how else it might be used in the unit.
2. Examine your jurisdiction's middle years/junior high school geography and language arts curriculums. Determine where integration elements are found on each grade level. Do the same with the science curriculum.
3. Select a grade level of your choice and any geography item that can be integrated with language arts and/or science. Outline how you would teach that geography item with the language arts and/or science element(s). Present this integrated project to a group of your peers or the entire class for discussion and feedback.
114
4. With a group of your colleagues develop an entire geography unit integrated with language arts and/or science involving poetry as an element of instruction. Present it to your group for discussion and feedback.
5. Once all the units in #4 have been revised and edited strike an editorial committee to collect all units, place them in order of grade and burn them to a CD or DVD. This should be placed on reserve in your library for all members of the class to make personal copies for future teaching. Alternatively the units can be uploaded to the class website for downloading. This project can be enhanced if at the beginning of #4 all groups have different units so that there are no duplicates.
Poetry Teaching Resources
The following is a short list of resources to provide some quality items for teachers not familiar with teaching poetry
Internet Resources
Using Robert Frost's poetry to teach figurative language http://www.frostfriends.org/figurative.html
Seeing with the Heart: Poetry in the Classroom by Lorna Dils http://www.cis.yale.edu/ynhti/curriculum/units/1991/4/91.04.07.x.html The Yale New Haven Teachers Institute presents Dils' unit for teaching about poetry to her 7th grade gifted class. There are excellent ideas for activities that can be adapted to geography including a section on teaching about metaphors, and provides some guidance to teachers not familiar with instructing children about poetry.
Teaching Poetry in New Formats To Intermediary Grade Students by Maria DiPalma Laudano http://www.yale.edu/ynhti/curriculum/units/1981/4/81.04.08.x.html
Another Yale-New Haven Teachers Institute site that provides poetry teaching resources and ideas for the intermediate grades, including student skills for writing poetry and teacher skills for creative writing.
115
The Poetry Zone http://poetryzone.woodshed.co.uk/index2.htm An extensive and enjoyable site for poetry material and a place for publishing student poetry developed by poet Roger Stevens.
Web English Teacher, General Poetry Resources http://www.webenglishteacher.com/poetrygeneral.html This website has lesson plans and activities for teaching specific types of poetry or poetry in general.
Print Poetry Resources
Ambrosini, Michelle, Teresa M. Morretta. Poetry Workshop for Middle School: Activities That Inspire Meaningful Language Learning. Newark: International Reading Association. 2003. The central element of this book is a set of 17 workshops with lesson plans, activities and examples guided by the authors' comments. The workshops are developmentally structured over 89 pages with an additional 16 page appendix that is worth reading.
Barton, Bob, David Booth. Poetry Goes to School: From Mother Goose to Shel Silverstein. Markham, Ont.: Pembrook Publishers Limited. 2004. This a book of ideas of how to teach about writing, interpreting and presenting poetry. The authors also deal with various forms of poetry such as acrostics, haiku, and limericks and also include lesson plans in a series of appendices.
Ruurs, Margriet. The Power of Poems: Teaching the Joy of Writing Poetry. Gainesville: Maupin House. 2001. Another fine book of ideas for the teacher. It is brief and to the point and very comprehensive, including introducing poetry, structure, and activities to publishing. It even deals with fitting poetry into other subject areas. If you have time to only read only one book on teaching to write poetry this 113 page book should be the one. This endorsement should not take away from the very fine quality of the other books noted here.
Notes
1 If you are really hot-to-trot to have a definition of poetry check-out this website by Stacy Tartar Esch, "Approaching Poetry": http://brainstorm-services.com/wcu-2002/poetry-definitions.html
116
References
Canadian Council for Geographic Education. Canadian National Standards for Geography. 2001. http://www.cgeducation.ca/programs/geoliteracy/geography_standards.asp Accessed October 4, 2013.
Dils, Lorna. Seeing with the Heart: Poetry in the Classroom. Yale - New Haven Teachers Institute 2009. http://www.yale.edu/ynhti/curriculum/units/1991/4/91.04.07.x.html accessed October 4, 2013.
Donaldson, Daniel P. "Teaching Geography's Four Traditions With Poetry." Journal of Geography. 100(1) 2001 24-31.
Firek, Hilve. "Creative Writing in the Social Studies Classroom: Promoting Literacy and Content Learning." Social Education. 70(4) 2006. 183-186.
Sloan, Glenna. Give Them Poetry: A Guide for Sharing Poetry for Children k - 8. New York: Teachers College, Columbia University. 2003.
Smith, Mark K. "Howard Gardner and Multiple Intelligences." The Encyclopedia of Informal Education, 2002, 2008. http://www.infed.org/thinkers/gardner.htm. Accessed October 4, 2013.
Weber, Joseph Aloysius. The Time Has Come: Poetry and Drama Use in the Geography Class. Yale New Haven Teachers Institute. 2005. http://www.yale.edu/ynhti/curriculum/units/1983/5/83.05.08.x.html Accessed October 4, 2013.
Using Google Earth to Teach Geography
Google Earth is the most powerful and versatile geographic program for classroom instruction and projects. This program is the science fiction of an earlier generation of teachers. It places the world at your fingertips with satellite images, maps, space to street level zoom, a variety of overlay tools and other features. Google Earth, a free program, with all its functions and its relatively current materials is truly a classroom revolution in teaching materials, instruction, and inquiry research. In fact all subject areas can use Google Earth since everything has to happen somewhere. The world is available on demand to you and your students 24/7.
Getting Started
The program has an extensive tutorial to walk you through the various functions although some of the tutorial topics need more explanation. Set aside some time and go through it at your convenience. Another way to learn the functions is to just play around and see what happens. It is important to know how to use the top of the screen tool bar and left screen tool functions called "overlays" and the three movement tools in the upper right side of the satellite image. This gives you command of most of the program options.
The three movement tools allow navigation across the screen like a helicopter over the surface of the image. The top navigation tool is a circle with "N" on it and four "V" arrows. It allows you to turn 360º and face any direction, or angle up or down for oblique views. The navigation tool below it is another circle to move forward, backward, and slide left or right, but not turn. Use the top movement tool to turn. The third navigation tool below the others controls altitude for zooming in or away. You can also navigate by left clicking the mouse and dragging the image.
I have found that a low oblique angle of the satellite images provides a more useful view since ground features are more recognizable. As noted above, the oblique view is obtained using the upper and lower "V" arrows on the top navigation tool after you have zoomed into a lower altitude that shows ground features clearly. This also positions you for helicopter travel over the surface. Just use the middle navigation tool's upper "V" arrow to move forward and the top navigation tool's left and right "V" arrows to turn left or right. Although Google Earth has a flight simulator, helicopter travel is easier to learn and operate and is excellent for instruction since all the overlays remain active.
118
Teaching Your Students
Your students don't have to know everything in the program, but they do have to know the tools to use in the class activity. These can be taught while explaining the activity to your students. You may want to show students the program functions in advance and if your students have home computers a homework project can be assigned involving the tool functions. Encourage students to play with the functions since this is an excellent way to learn how to use them.
Activities with Google Earth
Most things that you can teach with globes, atlases, and maps can be taught with Google Earth in fact the materials in Google Earth are probably more up-to-date than printed materials in your school. Many map skills can be taught with it and enhanced with the program's satellite imagery. Other suggestions mentioned earlier such as integrating language arts and other subjects with geography can be implemented with Google Earth.
Google Maps
Google Maps, a separate Internet site, can be accessed from the top tool bar and will show a map of the area seen on Google Earth. It currently has its own satellite imagery. The functions of Google Earth do not work with Google Maps and you may have to switch back to Google Earth to access them. To switch back and forth use the program descriptors on the computer's tool bar that shows the programs that are opened.
Limitations of Google Earth
Latitude and longitude always appear when the curser is passed over a location. But Google Earth does not have latitude and longitude laid out on the globe surface. If you click on View, then pull down and click on Grid, latitude and longitude will appear on the globe as a grid.
Although Google Earth does have an elevation feature (place the cursor on a location and the elevation is shown at the bottom of the screen) it presently does not adequately show ground contour, nor does the elevation feature work in all locations. Contour maps can be used in conjunction with Google Earth.
The program can lock-up and have to be closed and re-opened in order to complete an assignment. However, this may be a function of older computers that cannot handle excessive amounts of data.
In some areas at this writing, Burma for example, some functions are not available such as the street level views and/or 3D views. Where there are no street level views or 3-D views or the 3-D views are
119
not that accurate check the photographs or YouTube overlays for views of the area. Internet Explorer can also be opened without closing Google Earth and the Google search engine used to find online photographs or videos of locations on Google Earth.
Some satellite views are not sharp in close-up mode and there may be different colours between adjacent parts of the same scene because the satellite images were made at different seasons. Satellite images in Google Earth are in natural colour and cannot be used for advanced analysis with programs requiring digital data.
Satellite images in Google Earth are not the most current and can be several years old, but show the terrain of the area and are excellent for their purpose. If you want current satellite views of the Earth regarding current interest items, please go to the Canadian Social Studies Super Site and check the Canadian Space Agency and NASA sites noted in Space The New Frontier. Images found there can be compared with the Google Earth images for changes. Finally the large amount of program options can be initially overwhelming, and the screen can appear very cluttered if many overlays are used.
Activities
Google Earth can show surface features that you cannot find on a standard map. For example use "Search" to go to Winnipeg Manitoba and follow the Red River north to Selkirk, you will see long narrow land lots along the Red River with the narrow side facing the river. More of these lots are north of Selkirk. These are the original settlement patterns laid out according the seigneurial or French long lot system. The lots were arranged this way to allow a greater number of settlers access to the river which was the main transportation route. This is also an example of how you can use Google Earth to integrate history and geography.
For another example enter 20º27'21.84"N 45º47'25.88"E in "Search" and zoom down to see circular irrigation at the edge of the Empty Quarter, one of the largest and most hostile deserts, near Wadi Dawasir in Saudi Arabia The water is from deep wells formed from rain that fell thousands of years ago (Steinmetz, 2010).
Areas of environmental concern can be studied and examined such as the Athabasca oil sands in Alberta north of the city of Ft. McMurray. Students can find and measure the settling ponds and excavation locations. They can discuss the implications of careful maintenance of the ponds for the protection of wildlife and the water system given the proximity of the Athabasca River to these ponds. They can study how the oil companies reclaim the excavation sites after the sites are no longer being used and why environmental protection groups are so concerned about this area.
120
For an example of this go to 57º19'20"N latitude 111º 30'W longitude. Once there elevate to 999 feet to see the settling pond adjacent to an excavation site. Use the historical imagery function to examine change over time. There are rectangular checkerboard patterns to the north and northwest of the excavation and settling pond. This shows logging has occurred there. Remember, these images are not current. Current images of environmental concerns can often be seen on the NASA Earth Observatory Image of the Day listserv. The listserv free subscription site is in the Canadian Social Studies Super Site under Space the New Frontier.
Any location can be the focus for a virtual field trip. Just have your class go to the location and explore the area using the 3-D and street level overlays. In a unit on the Rocky Mountains they can virtually experience seeing the Rockies. Go to Banff, Alberta and examine the mountains in 3-D view to see the power of this for classroom instruction. In the previous chapter there is a unit demonstrating how to teach about the Rocky Mountains using poetry. Lesson plan 2 of the unit provides an example of teaching using Google Earth and the 3-D overlay.
This is a spin-off of the above virtual trip. The students plan for a vacation trip using Google Earth and print out a copy of the route map. The route directions should be saved to a file and not printed because it could be very extensive and use much paper. Part of the activity is to virtually visit the locations on the route, and prepare a file of interesting things to do and see at each location and "placemark" them (see below about "placemarking"). Students can examine the topography of their route and placemark scenic items. They might want to change their route to avoid traveling through dangerous areas such as remote desert areas, or to take a more scenic route even though it is longer.
Note that there is a "record a tour" option with an audio record function located in the upper tool bar, but it is more difficult to learn and use than the "placemark" function for a tour. "Record a tour" could be an option for gifted students and those with a strong technological interest.
Visit the holy sites of various religions. Access Jerusalem to see the Western Wall, the Dome of the Rock, and the Church of the Holy Sepulcher. Visit Mecca and zoom in on the Kabba, as well as Vatican City in Rome, and the Golden Temple of Amritsar in Punjab India. Not all of these locations have street views, and the 3-D views are not necessarily as accurate as photographs. In such cases use the overlay for photographs or YouTube of the area for a more accurate view or open Internet Explorer for photos.
121
Using Google Earth you can integrate other subjects with social studies. One example would be that of language arts. You can prepare a unit on the British Empire in the late Victorian era using the poetry and stories of Rudyard Kipling and examine geography of the various locations he wrote about. His six stanza poem "Mandalay" is excellent for a geographic study of Burma. It is the reminiscences of a soldier who served there after the British take-over of the country. The opening stanza is:
By the old Moulmein Pagoda, lookin' lazy at the sea,
There's a Burma girl a-settin', and I know she thinks o' me;
For the wind is in the palm-trees, and the Temple-bells they say:
"Come you back, you British soldier; come you back to Mandalay!"
Come you back to Mandalay,
Where the old Flotilla lay:
Can't you 'ear their paddles chunkin' from Rangoon to Mandalay?
(Chorus) On the road to Mandalay,
Where the flyin' fishes play,
An' the dawn comes up like thunder outer China
'crost the Bay!
You can go to the above pagoda by entering "Moulmein Pagoda" in the "Search" function. You can zoom down and explore around the temple. If you zoom up for a regional view and click on "Borders and Labels" you will find that Kipling made some geographic mistakes.
First, the pagoda is not on the road to Mandalay. The road may be today's Highway 1 about 160km west of the pagoda across the Gulf of Martaban, or it may refer to the Irrawaddy River. And when the dawn comes up it is from the east, and China is not to the east in that part of Burma, and there is no bay. What is to the east is Thailand (formerly Siam). Kipling could have written "An' the dawn comes up like thunder outer Siam 'crost the Way". These incorrect items can be turned into map research questions for your class. However, Kipling was aware of these discrepancies since he noted that the poem was the mixed-up recollections of British soldier who served there. (Kipling, 1937/2009)
You can also find Rangoon (now called Yangon) across the bay west of the pagoda, Mandalay to the north of Yangon, the the Irrawaddy River leading to Mandalay, and Highways 1 and 2 from Yangon to Mandalay. The satellite images allow your students to examine the terrain and the condition of the rivers and take a helicopter trip to Mandalay along the rivers or highways. Since there are presently no street and few 3-D views you will have to rely on the available photographs.
122
Google Earth's photo upload function allows you and your students to place photos about your location into Google Earth. Anything relevant such as local historical sites, interesting geographic features, views reflecting the region such as wheat fields, oil rigs, mining activity, urban scenes, even photos of local wildlife in their environment can be considered. This opens the door to class photo projects with international significance for your community. Click on some of the photos in Google Earth for ideas of what can be uploaded. You may have to upload for younger students and it is advisable to try the procedure yourself. A YouTube introductory tutorial to help you is in the Internet section at the end of this chapter. The photos are subject to acceptance by Google Earth.
The Placemark function in the top tool bar looks like a push-pin tack. Using this your students can mark and add information about a location. Projects such as placemarking the route of couriers des bois, the events of D-Day, current events such as a natural disaster and its aftermath can be done. I think you get the idea. The placemarks will appear on the computer that they were created on.
To use the Placemark function first go to the location. Next, left click on the Placemark icon push-pin. A push-pin and a dialogue box will appear on the screen. Left click on the push-pin and drag it to the location. Go to the dialogue box. The dialogue box has two parts: Name and Description. Left click on Name and enter what you want to call the location, e.g. My Favorite Camping Area. Next left click in Description and write anything you want about the location. Then left click on "OK" at the bottom of the dialogue box and it will disappear, but the push-pin will remain with the name, and you will also find the push-pin and name in the Places listing (at the very bottom of Places) on the left side of the screen. Whenever you click on the push-pin the description in the dialogue box appears.
You can delete the push-pin location by right clicking on it and selecting "Delete" from the menu that appears. This will also delete it from the Places listing. To edit the Description right click on the push-pin and select "Properties." This will open the dialogue box for editing. Close it with the "OK" button. That's it.
Conclusion
Google Earth is a work in progress and is continually being modified. So be aware that new functions may be added or older ones modified, new photographs uploaded by users, the satellite images may be replaced with newer ones, and items of current concern can be added (Such as the 2010 oil spill in the Gulf of Mexico while it was happening). There are many more functions in Google Earth, but I have concentrated on the ones that can be easily and quickly used by you and your students. Check the Google Earth Tutorials under Internet Resources below for additional functions and variations on what was mentioned above.
Google Earth Tutorials – http://www.google.com/earth/outreach/tutorials/index.html
Panoramio Tutorial – This is a YouTube tutorial for uploading pictures to Google Earth that gently walks you through the process. - http://www.youtube.com/watch?v=fpzvT_t53pM&NR=1
Points to consider
1. Examine Quebec in Google Earth and find examples of the seigneurial long lots. Discuss how you would use satellite images of Quebec showing the seigneurial land patterns to teach about the history of Quebec, and how you would have your students do an activity to find these lots.
2. Select a unit in your jurisdiction's social studies curriculum on a grade level of your choice that lends itself to placemarking. Briefly outline what your students will learn in the unit. Then prepare at least one placemarking activity showing the names and descriptions of the various locations to be placemarked.
3. The mother of one of your students phones you asking why you are using Google Earth when good maps and atlases are available. She believes that children are spending too much time looking at computer screens and need some variation. How will you respond to her question?
4. Assume that a major earthquake has just occurred in Mexico. Outline a current events unit about it. Specify how your students will use Google Earth in this unit in conjunction with current media photographs and current satellite images obtained from the Internet.
5. With a committee of your peers select any region engaged in hostilities noted in the media. Discuss how Google Earth can be used to provide your students with information about impact of the geography of the area on the hostilities and how it might possibly assist the students to consider: a) defensive action by one or more of the combatants, b) involvement of external forces for peacemaking activities, c) how the geography of the area might be used for avoidance of hostilities once peace exists.
6. Examine the Google Earth tutorials and select an item to learn that is not covered in this chapter. After you have mastered it teach it to members of your class. Then lead a discussion about how this Google Earth function can be used in a social studies or geography unit.
124
Sources Cited
Kipling, Rudyard. Something of Myself For My Friends Known and Unknown. eBooks@Adelaide, University of Adelaide Library: Adelaide, Australia, 1937/2009. Chapter 8. No pages noted. http://ebooks.adelaide.edu.au/k/kipling/rudyard/something/ accessed November 8, 2013.
Steinmetz, George. "Empty Quarter." Saudi Aramco World. January/February 2010. 16-33.
Association of American Geographers. Statement On Professional Ethics 101
Bardakjian, Kevork B. 54, 66
Bednarz, Sarah W. 99
Brown, Robert W. 37, 47
Chandler, Prentice T. 34
Chartock, R. 71, 73
Clements, Robert J. 84, 85, 89
Cooney, C.J. 32
Costain, Thomas B. 27, 34
Crain, Edward L. 105
Donaldson, Daniel P. 116
Ewing, E. 34
Gibson, Susan E. 15
Giles, H. H. 16
Henson, Kenneth T. 15
Hertz, J.H. 28, 34
Hook, J. N. 89, 84, 85, 86
Irmscher, William F. 84, 85, 86,89
Kennedy, John F. 27
Kropotkin, Peter. 92, 95, 102
Lee, K. 73
Lindquist, David H. 66
Mahlios, Marc 84, 89.
Martorella, Peter H. 84, 89
Maxim, George W. 15
McClung, Nellie L. 41
Mcdonald, Sir John A. 49
Morretta, Teresa M. 115
National Council of Teachers of English / International Reading Association 89
Ogle, Donna M. 12, 15
Oliner, Pearl M. 58, 59, 66
Oliner, Samuel P. 58, 59, 66
Parsons, William S. 66
Perelman, S. J. 84
Reference and User Services Association of the American Library Association 47, 48
Smith, Mark K. 103, 116
Spencer, J. 71, 73
United Nations Convention on the Prevention and Punishment of the Crime of Genocide 55
Welton, David A. 94, 102